Duncan Wood speaks to lawyer, mediator and entrepreneur Rashmi Dubé about her long and varied career running businesses, advising boards, writing her own newspaper column, and why the business world need to become future thinkers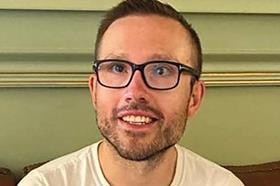 Rashmi Dubé is an award-winning lawyer, mediator, entrepreneur, non-executive director, and turnaround expert with over 25 years' practising experience. Her background is primarily in litigation, with a specialisation in director and shareholder disputes.
She is also a noted speaker and commentator: she writes a weekly column for the Yorkshire Post, writing about current trends in the business community, and regularly addresses audiences on issues relating to corporate governance, leadership and diversity and inclusion, and on topical developments in global change, politics and business.
Dubé is a member of the Institute of Directors (IoD), and recently passed the IoD Diploma in Company Direction. She has been the regional policy and governance ambassador for Yorkshire and the north-east, ensuring regional concerns of members were addressed centrally, and has recently been announced as national spokesperson, IoD Policy and Governance Ambassadors – acting a bridge between the IoD's policy team and a countrywide network of Policy and Governance Ambassadors. She is a European board director of the Turnaround Management Association (TMA) and sits on the Cabinet Office's Advisory SME Panel.
It's a very multi-faceted career portfolio – so, where does she find the time to fit it all in while continuing to practise law? "A lot of my work tends to have a cyclical aspect to it, but I tend to delegate quite a lot to focus on the strategic side of things," she says. "During the pandemic, the legal work actually ticked over quite nicely – it was the boards I worked with which were crying out for strategic direction. At the moment, outside of my legal work, I'm prioritising my IoD national spokesperson role, as it is a very hands-on job and a completely new role."
Build up your connections, get referrals and don't procrastinate
Not that her numerous other commitments have distracted her too much from her legal caseload. "I still dedicate quite a lot of my time to it, I just have to manage my time very carefully. But I'm finding that a lot of the same skills cross over and I'm thinking about the same things, whether I'm working on a legal case; a matter for the IoD; or for the TMA. They look like very different roles, but they're very complementary, so my mind is not as split as you might think."
Going into business
Dubé's legal career took her to Walker Morris and Irwin Mitchell in Leeds before the financial downturn hit in 2008, but she dealt with the situation head on, understanding that insolvency and debt recovery were now huge issues for struggling SMEs. She launched Liquid Recovery, her own business supporting SMEs in collecting debt, tightening their trading terms and working to protect their assets.
"I did a lot of research and realised there was an opportunity in insolvency and in debt, both in terms of business and to help the SME sector," she explains. "Working with a range of clients on debt recovery and credit control issues, I saw how this is often related to larger problems, such as lack of water-tight contracts, problems with terms and conditions, and issues with extended payment days – all these things eventually lead to bad debt."
Dubé remarks that she didn't initially see herself as an entrepreneur, but soon got a taste for seeking out new horizons, to the extent that, spotting a gap in the regional market, she opened her own firm, Legatus Law, in Leeds in 2013.
Legatus Law focused on services related to commercial law and litigation for SMEs, such as establishing contracts, employer, supplier and shareholder agreements, and restructuring. Dubé quickly built up the firm to a team of 10 employees and consultants, with a mixed client base of construction, manufacturing, fintech and tech businesses. Legatus was turning a profit after the first year and opened its second office in London, just three years after its inception. "I'm really proud of what we achieved with Legatus," she says, "especially how the team grew and evolved, and that we managed to expand into Europe and the USA".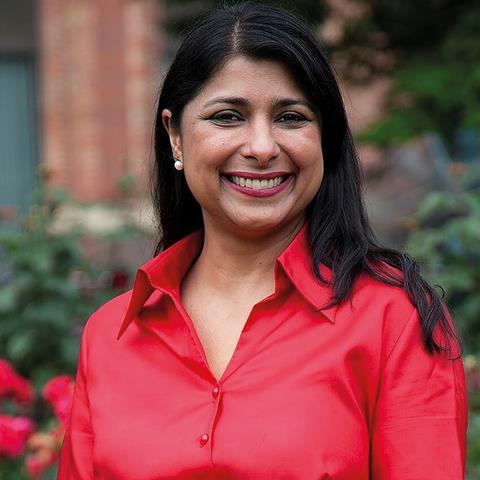 What advice does she have for any firms looking to scale up post-pandemic? "First of all, network. Build up your connections, get referrals, and don't procrastinate. Demonstrate that you can give commercial as well as legal advice. Always manage the client's expectations and only ever accept the work that makes you happy."
Second, take charge of your PR and start putting pen to paper. "When I first did my own PR, I was literally everywhere," Dubé remarks. "The more content you write and the more places it's published, the more plugged in you are to opportunities and exposure. If you can't write content, you need to find someone who can help you, but you'll need to give them your own ideas. You will not necessarily see the return directly, but it is presence, which is crucial if you want to build and grow."
Stepping away
In July 2020, Dubé took the decision to close down Legatus Law and move – along with those members of the team who wanted to come with her – to work on a self-employed basis for gunnercooke, a 'challenger' law firm where all lawyers manage their own practice, charge on a fixed fee basis and all work via the cloud. Why did she walk away from her successful business after seven years?
"The compliance and the regulatory burdens of running a law firm were just draining me," she says. "It was depleting me of my energy, and I couldn't focus on anything else. If it's not making me happy then I don't come up with any new ideas. As an entrepreneur, it was just stifling, and I needed to make a calculated decision, quite quickly, about what to do next."
"gunnercooke take care of all the compliance and regulation for me. The other main advantage is they have 300 other senior lawyers working there, so they have a skillset that I can tap into if I need it. It works really well for me." She remarks how she enjoys being able to add value to her clients through her entrepreneurial mindset, running two businesses, and her experience at board level. "I think as lawyers in general, although some of us may work very closely with commercial corporates, we think we have some understanding of the boardroom. But we really don't have those palpitations, those 3am wake-up calls in a cold sweat panicking about your cashflow. However, I think I can relate to that to some extent."
Future thinking
Dubé is passionate about the importance of future thinking and long-term planning in organisations and their boards. She believes that the pandemic has left many boards fractured in respect of their approach to strategy, particularly ESG, and there are large gaps on boards in terms of diversity of thought and skills.
"In order to survive as a brand / business in the future, you need to be thinking now on how to meet the needs of your customer, whose behaviours and thoughts have changed. In order to turn around, you need future thinkers that don't just focus on short-term goals," she says. The trouble is, many companies mistakenly believe they are already planning for the future, "but a five- or 10- year plan will no longer cut it. Debenhams thought it was future planning, but it did not invest in the digital side of the business. If they had done so even five years earlier, I doubt it would have gone into administration. This is what future proofing is about, and companies are not doing it. Chinese organisations, on the other hand, have 100-year plans. That's future thinking. And a big part of that is ESG and how an organisation addresses this".
A mindset change is needed. "Organisations restrict themselves in terms of understanding their vision, their purpose, and what they're aiming for. If I gave a company a blank cheque and asked them to pay themselves any amount, most would be even nervous about writing a million pounds." Dubé argues that organisations / boards need to stop limiting themselves and start to visualise what it is they want to achieve and how they are going to get there. "Think: what could happen in your ideal world? Don't tell yourself: 'We can't do this.' Write down your goals. What do they look like? To use an analogy: how are you going to get to the next galaxy? What does the spaceship look like? How will I build it?".
Dubé also recommends finding a sounding board for your ideas. "One thing I've learned from running two businesses is that you can't do it by yourself. Somebody needs to question you because you will always limit yourself."
ESG
Environmental, social and governance (ESG) issues are significant for businesses around the world as the legal and regulatory landscape changes and expectations of investors, customers, employees and other stakeholders get even higher. Dubé has long championed her belief that while many organisations still, wilfully or otherwise, misunderstand or are resistant to engage with ESG issues, sustainability is good for business. "Any organisation, from a one-man band to a multinational, that follows its principles in line with considering the planet, people and good governance, will not only make more money, but also engender much goodwill with its stakeholders." She emphasises that all law firms – if they are not already – must incorporate ESG in their sustainability and business resilience agendas as a matter of course, to be able to adapt and survive post-pandemic.
Those businesses that continue to evade embracing sustainability and carry on with business as usual will find themselves left behind. "For many smaller firms, I appreciate it can seem daunting and expensive to change, but it is easier than you think. Legatus went paper-free in 2018 and also introduced remote working – both of these were pre-pandemic, of course. Look at how the world has adapted so quickly after COVID-19. It can be done."
Climate change is dominating the current ESG focus. Many companies have already developed climate action and net zero strategies, yet Dubé feels the legal sector could be doing much more. "Further climate legislation and regulation is inevitable. Law firms should be well placed to deal with that anyway, so why are you not preparing your clients now? Don't think that just because you're a small firm you can just ignore it. As a profession, we are held by the courts to a higher standard. You have an ethical obligation to your stakeholders under ESG. If you're not doing it, how can you say to clients 'come to me, I can help you?'".
Dubé works with boards to encourage greater diversity in terms of skills and demographics. In her experience, she suggests that many smaller firms, law firms included, still don't think ESG and D&I apply to them, "because we still have in these firms a top tier of a certain generation, with a certain type of privilege. I don't need to describe them here, but I think you will have a good idea of what they look like. It's that same type of person who is sitting at the board table, and they're still not getting it".
Has a company's approach to D&I influenced Dubé's career choices in terms of organisations or people that she's thought about working for?
Dubé thinks carefully. "You're asking somebody who is 50 years old and has grown up in the 1970s and 1980s. Obviously, there have been some significant changes since then. Back when I was 20, even 30 years old, I didn't have the privilege to make those kinds of decisions about who to work for. Even in my early 40s I didn't have that privilege. Now, I absolutely do. I will look at organisations and their boards, but it goes beyond glancing at a photo of the board and checking its demographic diversity; there has to be cognitive diversity too. I want to speak to the people to know how inclusive that board is.
"I have a voice, and I'm constantly learning to keep using it. I only began to do that about five years ago. I've always been a very confident person, but there is a certain level of confidence you acquire as you get older and become more worldly-wise. I can tell when a business is just paying lip service to D&I and equality, and I will say that's not acceptable. All firms will say they are diverse. Well, you can be diverse, but are you inclusive? And there's a huge difference between being asked to the party and being asked to dance at the party."