Recent research has shown that charitable gifts in wills have increased by over 50% since the pandemic, and a legacy boom in the coming years is also expected. Katherine Ellis explains how you can ensure charitable gifts are made correctly in wills, and how private client solicitors can help promote legacy gifting with clients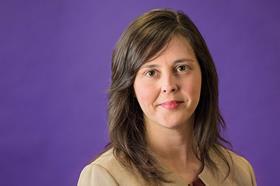 There is no doubt that coronavirus (COVID-19) has presented numerous challenges for the third sector over the last 12 months, with many charities finding their traditional fundraising methods no longer viable in the short term due to the current restrictions. Various charity fundraising events have had to be postponed or cancelled; charity retail outlets have been forced to close for indefinite periods; and many private sector businesses have adopted a more cautious approach to providing third-sector corporate sponsorship due to the ongoing economic uncertainty.
Despite this, one area of charity income has proven to be a long-term and sustainable form of funds for the third sector – gifts in wills.
During the throes of COVID-19 last year, it was widely reported how legacy gifting to charities had increased by 56% in 12 months. It has been predicted by fundraising experts that the funds received from this form of charitable giving will continue to rise in the next five years. Moreover, with a recent report produced jointly by the Institute of Legacy Management (ILM), Remember A Charity, Legacy Foresight, and Smee & Ford predicting a legacy boom of £40 billion over the next decade – and with 10,000 charities named in wills each year – this is a crucial time for charitable gifting.
In this article, I explain what this all means for private client professionals.
First, it demonstrates a need for legal clarity and accuracy when drafting charitable bequests in wills and administering the same. Second, that there are further opportunities available to private client firms to play an even greater role in ensuring the work and vital services offered by the third sector continue.
Charitable gifting in wills – what to consider
There are several key legal and technical points which you must consider when drafting a bequest to a charity in a will and administering the will.
1. Correctly identifying the charity
It is imperative that in the will you set out full and accurate details of the chosen charity's name and address, and its registered charity number. These details are easily verified via the Charity Commission website.
While it may seem an obvious point to make, I have lost count of the number of times I have encountered a will which fails to include full and accurate details of the charity which is to benefit from an estate. This can present a variety of problems for the executors, particularly where all they have to work from is the name of an organisation – especially if that organisation has been incorrectly described in the will.
Taking this one small step to ascertain the full and correct details can make a huge difference as, when the executor comes to administer the estate, it removes any ambiguity about the intended charity beneficiary and ensures the testator's wishes can be fulfilled easily.
2. Long-term future of the charity
Clearly, you should not influence your client in any way in their choice of persons and/or charities which will benefit from their estate. However, given the uncertainties in life – many of which have been so clearly highlighted by recent events – it is understandable that clients and practitioners may be concerned that the client's charity of choice may no longer be operating when it comes to administer the legacy.
However, this needs to be no more of an issue than the question of what would happen should a personal beneficiary pre-decease the testator. The simple answer is that you should discuss with your client the option of including a clause within the will which gives the executor the power to choose a suitable alternative charity, should the intended charity no longer be in existence come the time of the testator's death.
3. The charity no longer exists upon administration of the estate
When dealing with the administration of an estate which includes a legacy to a charity that, on the face of things, appears to no longer exist, the executors and their advisers should be careful to not make assumptions.
The first step should be to carry out checks to ensure the charity has not amalgamated, merged, or changed its name. This further emphasises the importance of providing full and accurate details of the charity at the time of drafting, as the more information the executor has to hand, the easier it will be to ascertain the status of the charity with the Charity Commission.
4. The will lacks alternative provisions and there is uncertainty regarding the charity beneficiary
I have seen, on occasion, instances where a will fails to make alternative provisions for the events mentioned above, and consequently, uncertainty has arisen. In many cases, it has been assumed, incorrectly, that the bequest will fail due to the lack of certainty and therefore form part of the residuary estate.
Should such a situation arise, the first step is to establish the deceased's intentions at the time of preparing their will. Was there a clear intention to benefit a charitable cause? Was this important to the deceased? If so, the doctrine of cy-près should be considered.
In the context of charities, cy-près allows the intended bequest of the deceased to be redirected to another charity with similar objectives, rather than the legacy simply failing. However, the executor should consult the Charity Commission before taking such a step, in order to protect their position.
Clients will be looking to you to be able to guide them expertly, not only through the charitable gifting options available, but also to provide some certainty that their gift will have the impact they desire
Beyond this, if the Charity Commission is unable to intervene, then it may be necessary for the executor to apply to the courts or the Attorney General for a direction under the Royal Sign Manual (see the ILM's guidance).
In any event, it is incumbent on the executor to act carefully and with due diligence when tackling this issue; neglecting to do so could result in the executor becoming personally liable for failure to correctly administer the legacy.
While at first glance these steps may appear daunting, it should be emphasised that, provided the initial will has been well drafted, such complications are likely to be few and far between. It is for this reason that both the will drafter and estate administrator play a vital role in the ongoing success of charitable legacy giving.
However, this success is not limited to private client practitioners providing legal and technical support. There are further opportunities to play an even greater role.
How else can I help as a solicitor?
One of the most obvious examples of how private client practitioners have been taking an active role in assisting the third sector is through the various free or reduced-cost will schemes. There is also a wealth of other ways in which private client practitioners can utilise our skills and knowledge to make an even greater impact when it comes to charitable gifting in wills.
1. Specifically mention charitable legacy giving to clients
While I appreciate that will-writing professionals are not fundraisers, there is a duty to present all the options to a client when drafting a will.
This should not be confused with advising a client to take such a step; rather, you should make it a standard part of the process to ask: "Would you like to include a gift to charity in your will?"
Research by organisations such as the Cabinet Office Behavioural Insights Team has shown that legal advisers gently raising the subject with their clients can double the number of people that choose to leave a charitable legacy.
2. Legacy types
Charitable legacies can take many forms and are not simply residuary or pecuniary in nature. Specific legacies (not just of chattels, but also of shares, investments or properties, and so on) and life interest trusts are viable options where charities are concerned.
As mentioned, it is our duty as legal professionals to ensure that our clients are aware of the full range of options available in relation to their estate. This includes their charitable giving options, which are likely to appeal to many clients. For example, a remainderman in the form of a charity may be an attractive option to a client who wishes to ensure the financial and/or housing stability of a friend or loved one, but who for various reasons does not wish to make an outright transfer of the asset(s) to the life tenant, for example.
3. Longstop beneficiary
Even where a charity is not a first, second or even third choice of beneficiary, it is still advisable that a charity is included as a longstop provision in the will. This prevents a situation of intestacy arising should all other beneficiaries pre-decease the testator.
So, it's a good idea that every will should, at some stage, include a charitable gifting provision. If not, then serious questions should be asked as to why it does not.
While COVID-19 has undoubtedly caused uncertainty for many legal sectors, where private client work is concerned, there has been a noticeable increase in client demand at a time when charitable legacy giving is also becoming a more popular choice.
Clients will therefore be looking to you to be able to guide them expertly, not only through the charitable gifting options available, but also to provide some certainty that their gift will have the impact they desire. The law has mechanisms in place that can be utilised both in anticipation and retrospectively to ensure this happens, and with the upsurge in charitable gifts in wills, it is likely these legal procedures are going to be more commonplace for private client practitioners in the future.
Help your clients find the right charity for their will
The Law Society Gazette Charity & Appeals Directory enables you to help your clients find the right charity. By sharing our latest online directory, you can give them access to all the information they need to make their decision. You can also access the information you need online through our Charity Explorer.