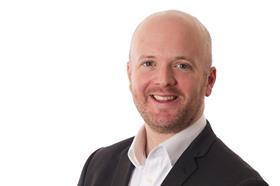 I was delighted to be asked to review a book by the Law Society. Like many during lockdown, I'm increasingly keen to look away from my screen when I can. My old supervisor impressed on me the value of taking time out to read a legal text or an important judgment. In our world of instant answers online, we often forget the benefits of reading around our subject without a specific question in mind. I found the time reading this short book refreshing and beneficial. I would urge all members to enjoy some screen-free time and read a printed text.
The preface to the book acknowledges that much of the content is drawn from HM Revenue & Customs' (HMRC) internal guidance. While this may be the case, King presents the guidance in a far more digestible manner, and accompanies technical points with 'real world' examples throughout. HMRC's technical manual is prepared for its own staff, while King is speaking to the private client solicitor and addressing the typical client issues we all deal with.
King presents the guidance in a digestible manner, and accompanies technical points with 'real world' examples
Having wrongly assumed the book would concentrate on deeds of variation, I was impressed to note that it also covers variations to estates by disclaimers, under section 143 of the Inheritance Tax Act 1984 (IHTA 1984) – complying with the testator's request, orders under the Inheritance (Provision for Family and Dependants) Act 1975, and property leaving a relevant property trust within two years of death. Each area is given its own section, with the final 28 pages being statutory references, checklists and precedents.
Part 1 sets the scene for post-death variations, explaining the typical areas that give rise to the need to vary the estate and, most importantly, the limitations of variations.
Part 2 covers variations and disclaimers. The basic areas are covered here, and there's a helpful discussion around the 'no consideration' rule, signposting to HMRC's guidance and highlighting the common traps that a solicitor can fall into. The use of deeds of variation to carry out tax planning is also covered. Importantly, King emphasises that we must not forget the general anti-abuse rule and disclosure of tax avoidance schemes (DOTAS) when carrying out deeds of variation that could give rise to an inheritance tax saving.
There are just four pages given to disclaimers, but they are well worth reading, especially for less-experienced practitioners. The section on when to use a disclaimer contains clear explanations regarding parental settlement rules, settlor-interested trust provisions, and disclaiming interests in possession.
Chapter 5 covers the taxation consequences of variations and disclaimers. With asset prices varying considerably due to market instability, this chapter provides timely advice on considering whether to make elections for capital gains tax.
Readers will find chapter 8 (Variations and disclaimers in action) perhaps the most useful part of the book. It gives real-life examples of when to vary estates. It reminded me to review my firm's probate questionnaires to ensure we are capturing the required level of detail. I was pleased to find a dedicated section on the residence nil-rate band (RNRB), with a suite of examples of when a variation may be beneficial. I also found the section on avoiding traps for first-time buyers very relevant, as it related to a file that I was working on at the time.
Chapter 9 offers guidance on rectifying mistakes within variations. A short summary of relevant court decisions is provided, along with confirmation that any rectification should be approved by the court.
I found part 4 (which covers assets leaving discretionary trusts within two years of death) one of the most helpful, containing the type of information that solicitors query and debate on many forums. King discusses thorny issues, such as when the personal representative changes to trustee, what powers are available to whom, and at what point section 144 of the IHTA 1984 takes effect.
I was delighted to see that King uses diagrams to help explain some of the concepts in this section; although perhaps not the most sophisticated graphics, they are clear. Many readers will be interested to see a dedicated section on using section 144 to save an RNRB claim. There is also a section on combining section 144 with section 142, another query often raised on solicitor forums.
The precedents included at the end of the book are only available in printed format (understandable at the asking price). Fortunately, they are not too long. I anticipate that the precedent on variation to benefit from the RNRB will be most useful for readers.
In summary, I would recommend this book to all private client solicitors, especially those not varying estates regularly. As well as identifying potential pitfalls for the unwary, it encourages the reader to consider how they can broaden their services to add extra value in probate work.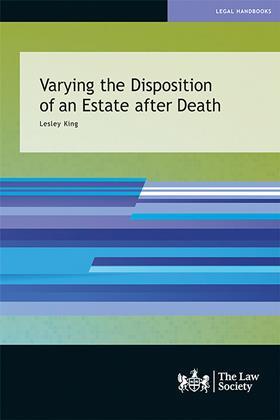 Varying the Disposition of an Estate after Death
Lesley King
Law Society Publishing, £50
ISBN: 9781784461416
Members can use code PRIVN to receive a 20% discount