Alison Woods and Catherine Taylor look at the impact of the pandemic on female lawyers – who have been shown to be shouldering most of the burden of caring responsibilities in lockdown. What can law firm leaders do to improve flexible and blended working opportunities for all staff?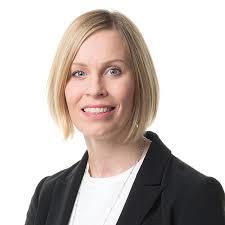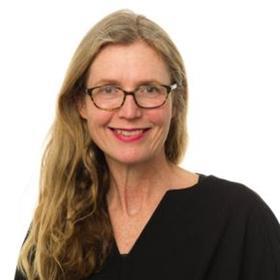 Much has been written about how easily professional services, including law firms, adapted to remote working from the outset of the coronavirus (COVID-19) pandemic. Early studies showed that productivity did not tend to suffer. Home working or blended working were quickly predicted as attractive options post-pandemic for both staff and firms. There are, of course, overhead savings to be made, but many firms are also seeing the opportunity to provide greater work-life balance, and in doing so, respond to a key element of the gender diversity challenge facing them.
However, for many staff, the sheen has come off the idea of only working from home, and they are actively looking forward to returning to the office, at least for part of the week. There is also a recognition that some things – such as supervision and collaboration – cannot be replicated as easily or as well remotely, even with the best technology. This may mean a number of staff return to the office full-time, while others work partly from home and partly from the office.
Equality campaigners, including the Fawcett Society, have highlighted the unequal impact that the pandemic has had on different groups, including women. On home working in particular, the risk of an unintended consequence – two-tier careers – has emerged.
The impact of the pandemic on female staff
Surveys report that working from home has been a generally positive experience for lawyers, at least in terms of work-life balance. Yet we know that the pandemic has exacerbated existing inequalities in society, and, to the extent staff have had caring and other domestic responsibilities, the evidence available points towards women having carried a much greater share of these.
A study by the Institute for Fiscal Studies and the UCL Institute of Education found that, during lockdown, mothers were more likely than fathers to be spending their working hours simultaneously caring for children. This resulted in mothers doing, on average, a third of the uninterrupted paid-work hours of fathers. With a high proportion of female employees, law firms will do well to consider the disparate impact that home working has had, for example when reviewing performance over this period, and any impact on compensation.
The future
In the future, most people want to have a blended approach of home and office working. Reports of the office's death are greatly exaggerated, and, as the pandemic has continued, most us have come to recognise that the human connection and easy collaboration that the office allows are not so easily recreated online. A new model – if it is to be successful – will require commitment from management as well as staff. From a pure business perspective, it may be all too easy to allow or even encourage things to go back to the way they were before the pandemic.
If, as is suspected, women are less likely to return to the office full time, will this mean they are left behind in this brave new world? Will they miss out on opportunities by not being in the right place? Will offices risk becoming "men dens" (a phrase one client has adopted)? Will those who are out of sight, be out of mind when it comes to work and career opportunity? We predict an increase in these tensions, and the legal risk of claims that sits alongside.
What can law firms do to encourage flexible and blended working for all staff?
1. Lead from the top
Organisations, legal or otherwise, often run more on their unwritten rules than any HR policy. Clear messaging and action from leaders matter – a failure to address an issue such as this will send a message in itself. There is no doubt that staff will be thinking already about what the options are. We cannot predict when a return to the office will become a practical possibility, but now is the time to embrace the topic.
To that end, firms should encourage senior stakeholders to embrace flexible working. Allowing employees to see that even the "most important" roles can be undertaken with some flexibility helps move away from the misconception that any job must only be office based. In particular, seeing senior male role models working flexibly will help make other male (and female) employees feel comfortable to do so.
2. Listen
At CMS, in line with many of our clients, we have put in place multiple streams through which staff can engage with this topic. In addition to asking employees about their own preferences within practice groups, the firm as a whole was quick off the mark to put in place a cross-firm group to assess future working practices. These initiatives ensure the firm's wider policy can be developed taking into account not only the business' priorities, but also the impact on different groups. Such initiatives also emphasise, at a time when employees may well be feeling anxious, that their voices are being heard.
3. Reinforce that this is not a "women's issue"
It is now recognised that supporting men to take family-friendly leave and utilise flexible working will, in itself, support women. At a recent CMS event, James Millar, editor of workingdads.co.uk emphasised that many men, prior to the pandemic, wanted to work more flexibly, but in many cases, it had not actually happened, or been supported.
This reality can only change through making this a wider conversation with the entire workforce, and through role modelling, as mentioned above. This may mean training for partners and supervisors. Are they equipped to have these conversations? Can they speak constructively about flexibility, whichever gender is asking for it? Are they able to assess performance and 'added effort' in terms of output, and not just office hours?
4. Encourage working practices to support a successful blend
In the meantime, there is much firms can do to ensure that employees are not disadvantaged by spending time away from the office. Teams could introduce agreed office ('anchor') days, so that key face-to-face meetings happen when everyone is available. Equally, firms which wish to take advantage of savings on property may implement mandatory working-from-home days, which is extremely effective at ensuring parity.
Where teams are working from different locations, more businesses are exploring maintaining fully online meetings, even for those in the office, so as to ensure there is a level playing field in terms of opportunity to contribute. A key barrier to diversity generally is the creation of 'in' and 'out' groups, so consideration of these or other arrangements that are inclusive will help avoid this.
As we move towards 2021, there is much planning that can be done by firms interested in ensuring the success of a future of blended working, for all staff.