Diana Bentley examines the impact of Brexit on the legal sector and talks to leading figures in the industry about practising rights and the effect on UK firms with EU offices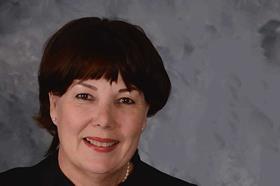 Even before the result of the 2016 Brexit referendum was known, some law firms were already considering the effects its outcome could have on the legal profession. Then, after an eventful – sometimes turbulent – four-and-a-half years, the UK and the EU reached a Trade and Cooperation Agreement (TCA) on 24 December 2020. The UK-EU transition period came to an end on 31 December 2020, meaning the UK was no longer a member of the EU or part of the single market. Brexit had arrived.
This has presented law firms with a number of interesting and ticklish issues to address. Among them is the new rules governing their right to practise in the EU. For those firms with offices in EU member states, the legitimacy of the ownership structure and the management of those offices has required review. For all firms, the ability to travel in the EU or settle there for business purposes is a new consideration. An overarching issue is how firms can continue to serve their clients in the most efficient and effective way going forward. Yet, amid the challenges, Brexit may also present opportunities that firms will be keen to seize.
Ability to practise
Although the TCA provides World Trade Organization (WTO) 'no-deal' terms for services, the legal profession is the subject of specific provisions in section 7 and in several annexes. Pre-Brexit, UK- qualified lawyers enjoyed full passporting arrangements provided by EU Directives. Now, section 7 grants UK-qualified lawyers the general right to provide legal services – including arbitration, conciliation and mediation services – under their home professional title on UK law and public international law in the EU. Yet their right to do so is subject to the limitations and exceptions each EU member state imposes on their practice in its jurisdiction and which are contained in the annexes. No mutual recognition of qualifications is directly included in the TCA. Crucially too, the general right to provide legal services does not extend to EU law nor to representation before the European Commission and EU courts.
The devil is now in the detail, say Anneli Howard QC, a barrister with Monckton Chambers, specialising in international trade and competition law, and Mickael Laurans, head of international at the Law Society. Both warn that lawyers must look carefully at the TCA's annexes to determine what market access will be allowed in each EU member state.
We've adapted to the new regime quickly, but it's still a bit of a shock and we're not necessarily able to advise in situ

Sally Shorthose, Bird & Bird
"The Law Society has been working on this for over five years. Early on, we researched what non-EU lawyers could and could not do in the EU and investigated issues with office structures. In only a handful of jurisdictions, the new situation is slightly better than what we expected," says Laurans. To exercise their general right to provide services with legal professional privilege, UK lawyers may now have to register with each national authority. "National rules on the need to register with a local bar vary. Some states insist on foreign lawyers having a local office while many others have an economic needs test, which will be hard to pass in some fields of practice – rules may also change," Howard advises.
Moreover, to advise on EU law on a pan-European basis and to see their legal advice protected by EU legal professional privilege, UK lawyers will now need to be locally qualified. Lawyers who have already qualified in an EU member state have seen those qualifications grandfathered under the Withdrawal Agreement. Laurans points out: "Previously, after three years of practise of host state law – including EU law – you could register and be admitted as a European lawyer in an EU member state, or you could sit a requalification exam. Now, only two member states (France and Belgium) have existing paths to requalification for UK lawyers."
UK-based solicitors who work in the EU must now monitor carefully the delivery of their services to avoid falling foul of EU member state rules. "We've adapted to the new regime quickly, but it's still a bit of a shock and we're not necessarily able to advise in situ," says Sally Shorthose, a partner in Bird & Bird's IP and life sciences group and head of its brexit steering committee. "We're considering exactly what we're able to do and this will be a matter of interpretation of the new rules."
An aspect of the new regime causing Shorthose particular concern is the impact it will have on junior lawyers, who will not be able to gain experience in the EU as easily. "We may have to wait to see what bi-lateral agreements can be worked out with EU member states in future," she says. Meanwhile, EU lawyers are in the happy position of being able to practise in the UK, so long as they don't stray into the reserved areas of practice which would require them to have a practising certificate.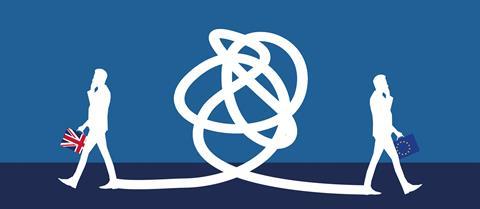 Manpower
Fortunately, EU offices of UK firms are usually staffed by locally qualified lawyers. Even so, firms are now considering the types of work those offices handle and how matters will be resourced. Shorthose reports: "We've never worked as a colonial office and our overseas offices have always been staffed by locals. Now a lot of advice will be provided on a national basis, but we'll have to be careful how we put teams together for cross-jurisdictional work." Similarly, Fieldfisher's EU offices are manned by lawyers qualified to practise locally, but it too acknowledges the need for caution. "Our staffing and recruitment was largely unaffected by Brexit, but we know we'll have to be mindful of the new limits in future," says managing partner Michael Chissick.
Thinking ahead, an array of firms have already sought to forge new links to the EU to continue their ability to practise law there. Some UK lawyers gained practising certificates in Ireland. However, in November 2020, the Law Society of Ireland issued a clarification of its regulations, confirming that its practising certificates only entitle a solicitor to practise in Ireland from an establishment within the country and can only be issued on that basis. Some UK-based partners of Bird & Bird were among those who gained practising certificates in Ireland but will not be able to renew them due to the newly clarified regulatory constraints.
Having an office in Ireland, however, has proved popular. Currently, there are 24 firms that are branches or associated firms of parent firms based in the UK, it says. One is Fieldfisher, which established itself in Ireland in April 2019 via a merger with McDowell Purcell. A solid client base supported the move, says Chissick. "Ireland was the last piece in our international growth strategy, placing us in all the key commercial centres across Europe. Ireland is primarily an export-driven economy, dominated by services including technology, media and telecoms and financial services, which are key sectors for us. A large percentage of our client base have Irish operations and have used Ireland as their EU headquarters when expanding in EU markets." The firm is now in the top 10 largest firms in Dublin and is well placed to advise clients that want to establish themselves there, he says. Others have followed suit. On 7 December 2020, Burges Salmon announced the opening of its subsidiary office in Dublin to facilitate its EU trademark offering after Brexit. Two dual-qualified Irish / EU trademark attorneys will lead the Dublin team. Meanwhile, in January, Addleshaw Goddard announced the opening of its first office in France.
Representation
While big firms often have EU offices with locally qualified staff who can provide local and EU advice, smaller and regional firms will not find working in the EU so easy. "These firms will have to address exactly what legal work they can carry out for their clients in the EU and whether they'll need to get other advisers involved," Laurans explains. UK companies are still subject to the EU's environmental, data, competition and consumer laws, which have extra-territorial effect. Accordingly, UK firms may want to challenge state aid or regulatory decisions favouring their EU competitors. Pre-Brexit, UK firms often advised international companies before the Commission or national competent authorities. Howard adds: "Many firms have offices in Brussels and a relationship partner in London. But smaller firms which don't have someone with a recognised qualification in Brussels will have to get a locally qualified lawyer to confirm their advice, as privilege is a critical issue in these cases."
Howard, who is qualified in Ireland, Belgium and Luxembourg and speaks French, Italian and German, is being contacted by smaller firms that do not want to lose their clients to larger competitors, and want to have a locally qualified and admitted lawyer involved. "The TCA doesn't mention privilege and each national bar in the EU has its own rules", she confirms. "Often, in competition and state aid investigations, companies will want the same lawyer advising them throughout the investigation and appeal process. Now, in state aid, competition, environmental and data matters and consumer law, UK firms may need extra team members in different jurisdictions to gain the benefit of privilege and representation rights."
Andrij Jurkiw, a partner in Womble Bond Dickinson, which has nine offices in the UK and a network in the US, confirms that competition law specialists like himself have to be mindful of this impact of the new regime. "Firms that don't have what are termed 'EEA lawyers' – that is, lawyers admitted to the bar of an EU or EEA country – need to put in place the proper protocols to be able to preserve privilege for their clients when advising on EU competition law. Some may choose to get an EEA lawyer on their staff, or they may work with an EEA lawyer in Brussels or with a suitably qualified barrister to sign off on the advice."
For other firms, being part of an international network may be useful. Paul Marmor, head of dispute resolution at Sherrards Solicitors which has offices in London and St Albans and frequently handles cross-border litigation, reports that his firm is a member of an international network of independent law and accounting firms called the Alliott Global Alliance. "As a smaller firm, we're normally working locally but we'll have to think carefully about working in situ in the EU. I believe being in a network like the Alliance will be increasingly important for firms like ours," he says.
Structure and travel
Meanwhile, firms with EU offices have had to review the legality of their ownership structures – also an issue for those considering opening new offices there. Zulon Begum, a partner at CM Murray and a partnership law specialist who advises firms on the impact of Brexit, states: "The UK LLP structure does not have an equivalent in EU jurisdictions and the general unincorporated partnership is prevalent. Most international firms use London as their European base and the LLP structure available here has legal and tax advantages." In some cases, firms may have had to restructure, but this must be carefully managed. "In restructuring, tax is a big issue, as tax liabilities can be triggered. Then, there are questions around the sharing of profits between partners and if they can be shared with non-lawyers, something which may not be permitted in some jurisdictions. Some firms may have to share the profits at a local level instead of repatriating them to a UK head office." According to Begum, in a number of places, some relief has been provided, such as late last year when France permitted the grandfathering of existing LLP structures. Other firms based in Germany have also been able to continue to work through an LLP structure if the centre of administration is elsewhere.
Another ongoing concern is the newly imposed travel restrictions. In this respect, the coronavirus (COVID-19) pandemic has provided welcome breathing space for further thought. Travel will have to be handled cautiously, as UK lawyers who wish to work in the EU may need a 90-day visa, or even a permit to work there permanently. As with rights of practice, the annexes to the rules that apply in each EU member state will have to be consulted. Online communications have been a boon during the pandemic, but, as Begum points out, member states may have different approaches as to whether online meetings comprise practising in their jurisdiction. Shorthose reveals Bird & Bird may think more about the best location for client meetings in future. "Zoom meetings are useful but sub-optimal in many cases," she says. "There could be bumps down the road. Can we, for instance, attend the overseas conferences we used to have with business meetings on the side?." Thought will now have to be given to activities once taken for granted.
Opportunities
But what of the opportunities that Brexit may present? While in the short term, firms may grapple with the new regime, they are already providing much advice for clients who need immediate support in their EU business. Paul Marmor is now busy handling claims that were issued in the EU in haste before 31 December 2020. "These probably wouldn't normally have been issued so quickly but now will be subject to the EU rules, including the enforcement of judgments," he notes. Bird & Bird gained a lot of advisory work immediately after the TCA was announced and is getting many queries about trade generally, especially relating to Northern Ireland as there is much confusion about the impact of the new rules there. In both the short and long term, however, the divergence of laws between the EU and the UK will present opportunities. "We'll have to become experts in advising on the interface between UK and EU law and how UK law will develop independently," says Shorthose. "Fortunately, we have an office in the Hague that specialises in trade, namely the movement of goods in and out of the EU, and on tax. This will be a burgeoning area for advice work which will keep me busy until I retire."
Many of Fieldfisher's clients prepared well for Brexit, but the announcement of the TCA in late December resulted in many of them seeking clarification on their particular circumstances. Michael Chissick explains: "We've seen big increases in our workload in areas like intellectual property, immigration, trade law, data protection and litigation. We understood that key areas like these would be greatly affected by Brexit, so we've reinforced those practice areas accordingly." As the UK brings back competition law and other areas of law that have been outsourced to Brussels, there will be opportunities for solicitors in England and Wales. He adds: "The regulatory change that flows from Brexit is one of the biggest legal changes UK lawyers have yet seen. At the end of the transition period, EU law as it applied to the UK became retained EU law. This is a new body of law with complex rules of interpretation. The UK's legal system has become more opaque as a result and clients will need help in understanding how the changes affect them." Chisswick mentions that Fieldfisher has recently been appointed to the government's trade law panel, and challenges relating to areas of business and law uniquely affected by Brexit should provide plenty of advice work for those firms that have the skills to handle it. In the future, trade deals to be negotiated by the UK with other countries may address legal services. If they are favourable, more opportunities for legal work could result from here, too.
Future
The TCA provides that a new Partnership Council will be the forum in which the EU and the UK will consult on how the TCA is to be implemented. "That council could decide to introduce a mutual recognition of qualifications, on the advice of the national law regulators. Considering that the EU/Canada trade agreement has already been in effect for over three years and has a similar 'agreement to agree' provision regarding mutual recognition of qualifications, which has yet to materialise, I wouldn't hold my breath," remarks Begum. Not surprisingly, the Law Society has been dealing with a high volume of queries on Brexit issues since the end of the transition period. "We now have to engage with the UK government and European bars to determine if our interpretation of the national regimes is correct. The UK could look for some liberalisation of the new regime in the future," says Laurans. Like Begum, he notes that this may not be imminent – but, he confirms, the Law Society will continue to work for its members to improve their position in the EU.