A recent survey has revealed the extent of bullying and harassment in the legal sector. Lucy Trevelyan looks at the role of culture and leadership, and how firms can prevent bullying and harassment, and deal with complaints if they do occur
The legal profession has a bullying and harassment problem. According to a recent International Bar Association survey of around 7,000 people who work in law firms, in-house, barristers' chambers, government and the judiciary, half of female and a third of male respondents had been bullied at work, while one in three female and one in 14 male respondents had been sexually harassed in a workplace context.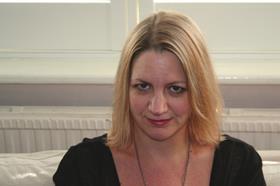 According to the survey, in 57% of bullying cases, and 75% of sexual harassment cases, the incident is never reported, whether due to the status of the perpetrator, fear of repercussions or the incident being endemic to the workplace.
Only 53% of respondents' workplaces had policies and 22% undertook training to address bullying and sexual harassment, the study showed. And worryingly, respondents at workplaces with policies and training are just as likely to be bullied or sexually harassed as those at workplaces without.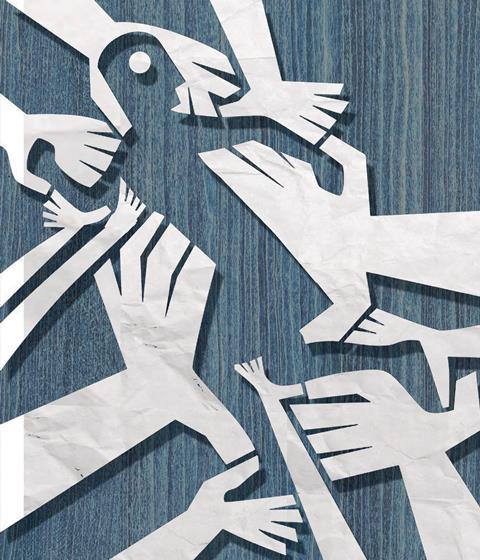 Part of the problem, says Barry Stanton, partner and head of the employment group at Boyes Turner, is that law firms are, and have always been, hierarchical. "In smaller firms, there is inevitably a feeling of personal ownership and personal self-importance; in larger firms, there are greater pressures and perhaps greater opportunities, at all levels, for bullying to take place. Much will depend on the culture. If there is a culture which allows bullying to take place, then there are likely to be more instances of bullying at lower levels."
Arwen Makin, senior solicitor at employment law firm ESP Law Ltd, agrees that the environment prevalent in law firms can be at the root of bullying and harassment. "Although it is by no means excusable, a lot of this type of conduct stems from the highly stressful working environment which comes with the territory. When senior members of the team find themselves under pressure, this in turn can create less-than-perfect behaviour cascading to other members of the team."
How to prevent bullying and harassment
Law firms should create a culture which is seen to be open and supportive to any grievances from across the entire workforce, and provide training which sends a clear message around what is acceptable – and how to deal with a problem when it occurs, says Makin.
"It is vital to 'practise what you preach', and this is where an employee relations strategy can really help," she says. "The company values and culture should be displayed from the top down, thus breeding a sense of comfort and positivity for staff. It is so tempting to simply mentally file away an issue if someone starts the conversation with 'I just thought you should know…', but in such instances, you need to be proactive and clearly ask the individual if they want to make a complaint. If they do, then assess the level of grievance and deal with it appropriately by meetings and further legal action. An open-door policy will never work if you ignore difficult things in the hope they will go away, as they very rarely do."
Leadership and management of the issue are key factors for a firm trying to cultivate an anti-bullying and anti-harassment culture – and immediate sanctions are not necessarily the right approach, says Paul Bennett, a partner at Bennett Briegal LLP (which provides legal advice for law firms) and a member of the Law Management Section committee.
"If bullying occurs, it is not the fault of the bully or the person being bullied or harassed, it is an issue for the leadership of the firm to set and maintain acceptable standards through training, supervision, support and a supportive culture to ensure issues do not escalate. Only when behaviours will not change in the face of support does the firm's approach need to harden towards sanctions."
Ann Harrison, chairwoman at Stephensons Solicitors and chair of the Law Management Section committee, agrees that to successfully tackle workplace bullying and harassment, you have to start at the top. "Senior management has to lead by example, arranging policies and training sessions or workshops for all staff. Without leadership buy-in, you aren't going to be able to create a zero-tolerance culture."
Managers need to recognise what types of behaviour might be evidence of bullying

Barry Stanton, Boyes Turner
Workplace bullying can best be prevented by the leadership team identifying potential risk factors for bullying within the organisation, says Samuel Leach, director of Samuel and Co Trading, a TED Talks speaker, entrepreneur and investor.
"In addition to ensuring that new staff are likely to mesh with other employees, this process should also involve regular consultation with employees as to their levels of job satisfaction and the quality of interaction with co-workers, conducting exit interviews with departing employees, obtaining regular feedback and ensuring that there are detailed incident reports recording complaints and other potential instances of workplace bullying behaviour."
Being aware of possible triggers for workplace bullying – such as different leadership styles in the organisation – can also be an effective strategy, Leach says. "Ensuring adequate communication between management and employees and requesting forthright feedback on work styles and interactions can help to reduce the risk of workplace bullying significantly."
Training staff to recognise bullying behaviour and potential targets for bullies is also important, Leach declares. "Bullying behaviour could include continual mistreatment, verbal humiliation, persistent and unwarranted criticism, isolation, and exclusion from social activities. Obvious signs are physical and overtly verbal abuse, but the subtler signs include sabotage of a person's efforts to succeed."
Certain types of co-workers tend to be targets for bullies, Leach explains, including those who are very skilled at their jobs, favourites of management, well-liked in the company and not particularly aggressive. According to a study by the Workplace Bullying Institute, workers most likely to be bullied are those that are: kind, giving and altruistic (38%); agreeable (23%); not likely to defend themselves (22%); or vulnerable (11%). Only 5% of bullying victims were considered to be aggressive.
Stanton says that handing out work at the end of the day for completion the following morning, but then not looking at it for several days, or asking the trainee, daily, to get the coffee, could also constitute bullying.
Senior management has to lead by example … without leadership buy-in, you aren't going to be able to create a zero-tolerance culture

Ann Harrison, Stephensons Solicitors
"Other forms of bullying might be laboriously amending in blunt pencil a junior solicitor's letters, with them sitting there, to demonstrate the hierarchy of power and their worth (or lack of it) to the business; or setting unreasonable and unrealistic deadlines for the completion of work. Managers need to recognise what types of behaviour might be evidence of bullying. Obviously, setting a short deadline when there is a real need will not be bullying, unless the work has been deliberately held back."
A zero-tolerance environment should be encouraged from the top down, says Leach, otherwise it is impossible for employees to feel safe, or have any confidence or ability to be productive and happy in their jobs.
It is also important, he says, to call bullying what it is. "Using euphemisms such as incivility, disrespect, personality conflicts, difficult people or management style trivialises bullying and is a grave disservice to those being bullied. Further, it adds to the injury done to bullied individuals, whose jobs, careers, and health have been threatened as the result."
A 'top-heavy' firm may blur the boundaries between authoritative and bullying behaviour, says Leah Edwards, employment law paralegal at Aaron & Partners, and management should
attend in-house training and seminars focused on dealing with grievances in the workplace, paying particular attention to the seriousness and sensitivity of complaints relating to bullying and harassment.
"This will help to increase management's awareness of the damage that can be caused by bullying and harassment in the workplace, and how to effectively deal with any complaints relating to the same. This may help to make managers more aware of their behaviour and set a good example for the rest of the firm."
The #MeToo movement
The #MeToo movement has had an impact on how bullying and harassment in the workplace is viewed and managed, says Harrison, if only in bringing the topic into the light and making people talk about it.
"More people now have the courage to speak out, and there is a general change of approach. Bullying and harassment are now rightly and widely regarded as unacceptable behaviours, especially among younger generations. I still think we have a long way to go to eradicate the problem, however."
Bennett feels that the #MeToo movement has made firms nervous, and much well-intended mishandling is now prevalent – particularly following a series of cases involving bullying before the Solicitors Disciplinary Tribunal; the need for external expert support is therefore ever greater, he says.
"I acted last year as a grievance appeal chair in two similar cases, but the outcomes, while both positive, were different. In one case, I explored with the complainant how their aggressive approach had affected the working relationship, and the parties used mediation thereafter to restore a good working relationship, by agreeing what was and was not acceptable to each party. In the other case, I explored with the supervisor how stress changed the perception of them and how they could tailor their communications to remove the barriers this was causing with junior staff. In both cases, the firm and the relationships in the team changed positively, but you can only achieve this if you look at being supportive rather than merely handling an issue in isolation."
Anti-bullying and harassment policies
Although it is not a legal obligation, firms should have an anti-bullying and harassment policy in place, declares Edwards. "This should be more detailed than any grievance procedure a firm has in place, in order to effectively deal with the seriousness of such complaints. A detailed procedure may help a firm to prove that it has taken reasonable steps under the 'reasonable steps' defence."
The policy should make it clear what standards of behaviour are expected, how complaints will be handled, and the consequences for staff found to be responsible for bullying and harassment, says Stephen Bevan, head of HR research development at the Institute for Employment Studies.
Bullying behaviour should not be regarded as an acceptable price to pay to employ a high-performing, high-profile and charismatic senior professional

Stephen Bevan, Institute for Employment Studies
"In many cases, grievance and disciplinary procedures will be needed to help manage the process, and the specifics of these policies must always be adhered to tightly. A credible appeals process needs to be in place, in advance, in case the outcome of a grievance / disciplinary case is challenged."
The procedures should be applied consistently regardless of the status of the alleged bully, Bevan says. "Senior staff should not be seen to be exempt. Bullying behaviour should not be regarded as an acceptable price to pay to employ a high-performing, high-profile and charismatic senior professional. Perceived tolerance of bullying behaviour can be corrosive and can ultimately affect the 'brand' of the firm. A culture in which complaints of bullying are automatically dismissed as being vexatious by senior staff needs to be challenged."
Although it is important to have policies to address bullying and harassment, if these things are a real issue in an organisation, there is likely to be a deeper cultural problem to address, points out Jenny Perkins, head of engagement at management consultancy Cirrus.
"As well as having clear policies, organisations need to think about how they can clearly communicate these and engage colleagues at every level with anti-bullying and anti-harassment goals. Help people to understand why these things matter, and what part they can play in building a culture of inclusivity and respect. The benefits are enormous. By building on policy to create a more positive culture, you are likely to have a more engaged and productive workforce. You'll also boost your reputation with clients and potential employees."
Acas guidance suggests that an anti-bullying and harassment policy should include:
a statement of commitment from senior management
an acknowledgment that bullying and harassment are problems for the organisation
a statement that bullying and harassment are unlawful and will not be tolerated by the firm
examples of unacceptable behaviour
a clear statement that bullying and harassment will be treated as disciplinary offences
steps the organisation will take to prevent bullying and harassment
responsibilities of supervisors and managers
a statement that complaints will be handled confidentially
reference to the firm's grievance procedure, including timescales for action
investigation procedures, including timescales
reference to a disciplinary procedure
training for management
protection for victimisation
how the policy is to be implemented, reviewed and monitored.
How to approach complaints
When firms receive a complaint of bullying or harassment, says Bennett, a credible review of the issues is key – meaning the investigator must be someone who is either independent of the firm or senior enough that they can investigate without fear or favour.
"My preference is always for an independent investigator, because it helps objectify the issues and findings. Everyone can buy into the process with confidence. When acting for the individual, I always push for this. When acting for the firm, I encourage this because it reduces the impact on the firm in the long term.
"When I have acted as either an independent investigator or as a grievance chair, I have always stressed to all parties that I am solely focused on the facts and the evidence, and if I find fault, it is about supporting all parties to change behaviours moving forward. This simple focus on fairness and positive outcome irrespective of findings takes a negative complaint or grievance and turns it around to a supportive outcome."
The firm's focus should be on not just the issue at hand, but the wider issues, to ensure a positive culture for all staff, Bennett advises. And if the complaint is well founded, the broader focus also helps those whose personal conduct or manner falls short to change self-destructive conduct, through training and supervision.
Any complaint of bullying needs to be taken seriously and investigated: it is not sufficient to talk to the person being bullied and the alleged perpetrator, says Stanton. "Bullying can take many varied forms. Those investigating may want to look for evidence, but very often there will be little, if any, 'hard' evidence. What there is will likely be a series of incidents that may lead to a conclusion that a person is being bullied."
When people have worked together for years … there is a risk of not taking complaints seriously

Arwen Makin, ESP Law Ltd
It is extremely important to listen to any complaints with an open mind and not be dismissive – no matter the seniority of those involved, says Makin. "Each case should be investigated properly and thoroughly, with the appropriate people involved. Independent witnesses can be invaluable, and there is sometimes a blurred line when it comes to trying to investigate the complaint, yet not involving too many people."
There is no escaping that in the traditional structure which still underpins many law firms, there are very defined levels of seniority, she says. "Often there can be a temptation to close ranks – particularly if a member of a long-established partnership is accused of wrongdoing. When people have worked together for years – and know each other intrinsically – there is a risk of not taking complaints seriously."
The most important first step when a complaint is made is to investigate this allegation instantly, gathering as much evidence as possible without making any members aware of the investigation, says Rhiannon Cambrook-Woods, managing director of personal injury specialists Lysander Law, and executive director of Zest Recruitment and Consultancy LLP.
"Encourage the victim to take note of any instances that made him or her feel uncomfortable. You can then analyse this to measure the impact this behaviour is causing, to build an effective response.
It may be the case that you issue a warning to the accused, or escalate it further. When judging an incident, it is important to remain neutral. Whatever the level of seniority the accused is, it's important to acknowledge all negative reports. Of course, sexual harassment accusations need to be reported to the police, as some situations may be chargeable. During this period of time, suspension could be necessary."
The possible repercussions of a mishandled complaint can be severe, warns Stanton. "It has a number of potential adverse effects: the employee being bullied is likely to leave and potentially pursue a claim of constructive unfair dismissal and/or discrimination; those around who see the bullying being dealt with poorly, or not at all, will quickly realise that the culture is toxic and that they are not protected, and they may also leave; and there will be a negative impact on the culture, making it less likely that good people will want to join the team, either as an internal or external hire."
Reputations will be damaged quickly, he adds, both of the firm and the person(s) involved in the bullying, while clients may also decide that they do not wish to associate with those whose behaviour fails to stand up to scrutiny.
Says Bennett: "If you look at those firms which have been accused of having a bullying culture, they have endured adverse publicity, and that impacts on recruitment and retention of staff. The financial case for handling people issues well is that recruitment and retention of good staff is enhanced. A complaint to the Solicitors Regulation Authority could lead to months of uncertainty for the individual accused and the firm. If the matter ends up in the employment tribunals, the publicity and reputational factors are significant, as are the potential legal costs of defending an ill-founded claim."