Michael Munns, vice president at Paragon International Insurance Brokers, offers his tips on how to successfully plan ahead for your professional indemnity insurance renewal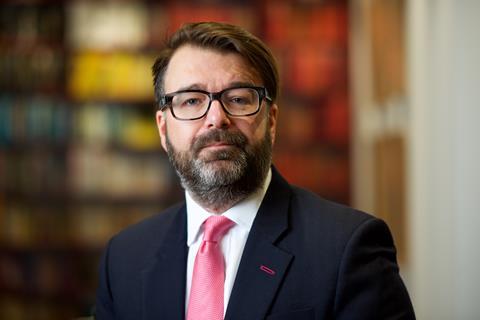 Mark Twain is claimed to have said: "never put off until tomorrow what may be done the day after tomorrow". Whether you interpret this as a description of procrastination or prioritisation, one thing is clear – in our experience, putting off the preparation for your professional indemnity (PI) insurance application is likely to compromise your ability to react to underwriters' 'red flag' concerns, limit your options, compress the workload for you and, in the worst case, adversely influence your insurance terms.
In the last article in this series, we spoke of the fundamentals underpinning the PI application process and that there should be "a systematic approach to the application, starting with evaluating your loss experience, business plan, risk/operational controls and, of course, preparation of your proposal form and supporting documents". Here, we'll break the process into four stages and establish a timeline culminating at your PI renewal date.
Stage one – 12 weeks to renewal
Claims and risk management review
You will likely have a good grasp of your performance regarding general claims matters and a heightened awareness of any large losses sustained by the firm. At this stage, however, the devil is in the detail.
Your broker should have diarised the request to your insurer(s) to produce claims statistics. These should be with you within this timeframe. It is self-evident that the accuracy of your claims record needs verification, but it also needs to be matched to your programme of performance-based risk management. Underwriters need reassurance that any root causes of losses have been identified and remedial action taken with policy and training documents updated to reflect your latest operational and risk management standards.
In addition to the risk controls you have adopted through your own experience; underwriters will broaden the dialogue using accumulated data gathered across their whole-account PI portfolio. Insurers develop profession-wide claims heat maps. Depending on the types of work you perform, they are likely to seek assurances that you have effective controls in place for evolving claims causations – examples of these include:
escalating ground rent
equity release
multiple dwelling relief
Stamp Duty Land Tax (SDLT) holiday
developers (buyer funded)
high-value property transactions
It won't have escaped your attention that this list looks very conveyancing focussed, so it's worth checking with your broker to see if there are emerging or maturing risks that impact other work-types that your firm performs.
Lastly, and this is by no means an afterthought, please make sure that closed claims are correctly recorded as such in your loss record. Underwriters take a different view of open and closed claims, so it's important that your claims record accurately documents the claim's status.
Stage two – 10 weeks to renewal
Business & resilience plan
A vital element of your renewal preparation is to articulate your plans for the coming year and demonstrate that you are a well-managed, viable firm. If the pandemic has taught us anything, it's that the profession is resilient, but this catch-all observation is neither universally inclusive for all firms or, quite possibly, enduring. Therefore, it's likely that your PI underwriters will carefully scrutinise the commercial projections disclosed in your PI application documentation. This level of scrutiny doesn't necessarily mean that you have to produce a formal business plan. Still, you need to be able to explain your assumptions clearly and, if asked, provide the rationale underpinning your projections.
Stage three – 8 weeks to renewal
Proposal form & supporting documents
Your proposal form and supporting documents serve two purposes. The first – and most obvious – is to communicate your firm's profile in a pre-determined format approved by the insurer. Secondly, and perhaps less intuitively, to act as your firm's 'shopfront' when presenting your case to underwriters. Quite often, the only significant insight the underwriter has into the firm's operations is through the documents submitted during renewal negotiations. It might come as a surprise, but your documentation's quality heavily influences underwriters' perception of the firm.
When drafting your insurance application, take a step back and ask yourself some key questions:
Is the documentation complete and accurate?
Does the quality of your documentation reflect the usual standard of your firm's work?
Are you adequately demonstrating your firm's commitment to analysing your claims performance, learning lessons and mitigating future claims through risk management controls?
Can you understand, from your submissions, what your firm actually does?
Some readers might look at this checklist and conclude we're patronising them. However, I can assure you that many of the proposal documents we receive fail to achieve one or more of these fundamental objectives.
Stage four – 4 weeks to renewal
Negotiating with underwriters
I've structured this article around a proposed timeline, so it's essential to address the elephant in the room; when to engage in negotiations with insurers.
As the renewal season progresses, underwriters become more saturated with work. It's important to bear in mind that, although the Solicitors Regulation Authority (SRA) has relaxed the solicitors' PI policy year period, most firms have retained a 1 October anniversary, so even though slick underwriting systems support them, underwriters' workloads become intense.
We see several strategies either overtly or covertly adopted by brokers when negotiating insurance terms:
Front of the queue: We strongly advocate approaching underwriters early in the renewal season. Early engagement provides access to high levels of insurance capacity and, with work pressure at a relatively modest level, helps underwriters fully engage with the proposal.
Extend the renewal: Insurers are, on the whole, reluctant to extend policies. There are circumstances in which, for example, underwriters might require additional evidence, such as a claims or risk management audit. We make every effort to complete any additional requirements within the existing renewal timeframe as there is no guarantee that insurers will accede to an extension. It's important that we don't underestimate the consequences of slipping into an extended policy period in terms of reputational damage and additional costs.
Bury the submission: Relying on high workloads and fatigue to minimise underwriter scrutiny is, surprisingly, a tactic that we have witnessed in the market. We do not advocate this technique; you run the risk of simply running out of time to secure insurance, which is far from ideal for a mandatory policy. In a worst-case scenario, underwriters might feel forced to decline to offer terms rather than make a hasty, unconsidered decision.
In preparing your insurance application, our advice is that time is of the essence. If you're planning to start the day after tomorrow, think again. Early readiness will help you and your broker secure the best deal for your firm. If this sounds like a daunting objective, don't underestimate the help and support your broker can provide.

Paragon, a strong supporter of the Lexcel and CQS accreditation programmes is repeating their 15% discounted offer to all firms with Lexcel or CQS accreditations for their LawSelect premium rates*. To take advantage of this opportunity, contact their dedicated Solicitors team to find out more and reserve your renewal quote today. Alternatively, leave your details on their Reserve a Quote page.
Paragon is the Law Management Section supporter.