Martin MacHale explains the benefits of taking the time to complete a risk management questionnaire (RMQ) for your firm, before renewing your professional indemnity insurance (PII).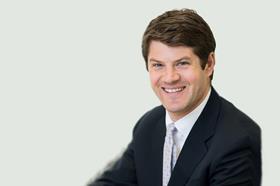 It will come as no surprise to learn that underwriters are asking increasingly in-depth questions when it comes to PII renewals. More and more underwriters are asking firms to complete RMQs during the renewal process. While some firms view this as an additional, time-wasting burden, it is important to understand the benefits of completing these forms.
Remember: insurers provide PII cover for hundreds of firms, seeing submissions from thousands. RMQs are updated to address the most current and prevalent threats to the legal sector. Filling out an RMQ, regardless of whether your insurer has asked you to complete one, will help you demonstrate to insurers that you are a well-run firm and give them comfort when considering whether to provide a quote. Taking the time to complete one can also help your firm identify potential risk management pitfalls that you have perhaps not addressed or recognised.
Below, I look at two common sections of the RMQ, and why completing these in addition to your proposal form is so important in the current insurance market.
Financial management
Financial management has become an increasingly important area for underwriters. This is a result of their obligations to provide run-off cover regardless of whether firms pay (or are able to pay) their run-off premium or excesses.
Simply submitting your latest reports and accounts is unlikely to give an underwriter enough assurance – particularly as these will rarely give a full picture of a firm's financial position. They also cannot demonstrate any revenue pipelines or the financial controls your firm has put in place.
Your proposal form will only show an underwriter that you are exposed to risk as a result of holding and moving client monies. An RMQ can provide actual detail on the processes and procedures your firm has in place; demonstrating how you control and mitigate the risk.
Supervision and risk management
Supervision has always been a major concern for underwriters. Over the past 10 months, remote working has increased such concerns exponentially. If a trainee solicitor or junior fee-earner's work is not checked carefully, even in a 'normal' office environment, the repercussions can be significant.
Again, a proposal form will not give this insight, but an RMQ will allow you to explain:
your supervision ratios
your procedures when opening a new file
how you identify conflicts of interest, and
how your supervision has remained(s) effective during lockdown.
Conclusion
Use an RMQ as an opportunity to 'kick the tyres' of your practice and show insurers your internal risk-management culture from a rounded perspective that will make you a "preferred risk".
A proposal form and claims report only show a firm's past. An RMQ shows an underwriter what your firm is doing now and how it is addressing the risks of tomorrow to avoid possible future claims. For example, firms specialising in conveyancing are having a particularly tough time in the PII sector at the moment. An RMQ is an opportunity to answer the more probing questions, providing a holistic insight into your firm. Completing one shows underwriters that you are not only aware of the risks, but you are taking active steps to address them – making you a better risk than a firm involved in potentially less contentious work.
If you have any questions in regard to the above, or you are interested in talking through an RMQ with a specialist PII broker, please get in touch.