Love them or loathe them, the legal directories are here to stay. And between now and mid-February is 'peak' submission time for the main Chambers and Legal 500 guides. The Chambers High Net Worth (HNW) guide's deadline falls in December, for those not in the know.
But how should law firms go about preparing for submission season? Victoria Moffatt explains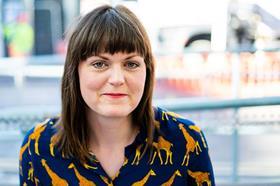 Identify what you're best at
The first step should be to consider which areas your firm is excelling in, and which fit into your business strategy. To help with this, start to collate information about the matters your team has dealt with during the reference period (typically, the previous 12 months to the deadline). Next, check out where these specialisms 'sit' in both directories. Remember also that geography plays its part in this process. There's very little point in creating submissions for regions where you are simply not carrying out the majority of your work. The research team will realise quickly what you're doing, so don't waste your valuable time in this respect.
How much time do you have?
Once you have a shortlist, think about how much time you can dedicate to the submissions process and, indeed, how you will manage the project. Will there be a centrally managed and reviewed process, or will each team create their own submissions? How will your marketing and/or business development teams feature, if at all?
Although this may seem like a basic administrative step, it is an important one. When we create submissions, we estimate around two days per submission, and the same time period for our law firm clients. Four days is a significant investment of time, especially for a time-recording, targeted fee-earner. Once you've decided upon a time-investment limit, and roles for your directories team, you can then start to decide which submissions you are going to create.
It's worth noting that, with (usually) minor amendments and updates, submissions can be used across both Chambers and the Legal 500 guides. However, you will need to carefully read the detailed criteria for each, as sometimes there can be different geographical focuses and/or practice points, depending upon the specifics of each. Some may stand completely alone, without a comparative listing in the other directory.
Pick your referees carefully
The next step should be a detailed consideration of appropriate contacts for the referee spreadsheet. The spreadsheet is equally as important as the written submission, and the value that the researchers get from speaking to your referees cannot be understated. So, it is important to spend time identifying who to include. Referees should know and have worked with your fee-earners and teams, and be willing to find the time to engage with researchers. Whilst it can look impressive to have a VP, MD, CEO etc on your spreadsheet, it's often unrealistic to expect these people to have the time to engage fully with researchers. It makes more sense to include contacts who can talk at a high level about your team, the work you've done, and what they like about working with you – even if they don't have a flashy title.
Remember to contact your referees in advance of the submission dates, and once again after the research has started, to remind them that the directories' teams will be in touch. It's also worthwhile remembering to say "thank you" at the end of the research period.
Creating effective submissions
Once you know which submissions you are going to create, the next step is to collate the case studies. You will already have a good idea of these, as you will have discussed them during the planning phase. More isn't always better with case studies – consider which are most representative of your practice, the most novel, most high-profile and most interesting. Keep the description brief and to the point. Remember also that the researchers are not lawyers, so make sure you are writing for them, not your legal colleagues.
Celebrating success – or commiserating
The launch dates for the directories tend to roll around in the autumn (or July, for the Chambers HNW guide), and may be a cause for celebration or commiseration. Beforehand, it's important to agree a strategy for celebrating and promoting your wins – both internally and externally. It may be nice to consider how to reward fee-earners for uplifts and first listings, for example.
If you haven't been successful, or if you feel that a listing is languishing or has even dropped, then it is worthwhile considering why this is. Has the competition stolen a march on you? Was your referee spreadsheet a bit light, or did your submission simply not meet the grade? The research teams at both Chambers and the Legal 500 are usually pretty sensible about providing feedback, so take the opportunity to get in touch.
It may also be worthwhile considering getting some external support: a fresh pair of eyes may be able to identify areas to improve or suggest some submissions to drop in order to concentrate on bigger wins.
Victoria Moffatt is a former solicitor and the founder of LexRex Communications. Earlier in the year, LexRex launched the Chambers Toolkit, which incorporates templates, how-to guides, top tips, videos and planners and enables lawyers, marketing and business development teams to plan and create effective submissions, market their results, and utilise their listings for strategic business development.