With the October deadline drawing near, Martin MacHale offers tips for those completing last-minute professional indemnity insurance (PII) renewals in a challenging year.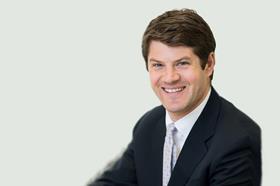 The insurance market, like all aspects of our lives, has been influenced and affected by the coronavirus (COVID-19) pandemic. Unfortunately, the PII market was already going through a state of transformation after 10 years of artificially low premiums, continued and sustained insurer losses, and a significant reallocation of underwriter capital. As the legal sector approaches the common PII renewal period on 1 October, many firms are facing new or unusual challenges.
The key to this renewal is information – in terms of what insurers are requesting, and what your firm can provide in addition to the questions asked. Below, I give a brief outline of what underwriters are looking at from a risk perspective and how you can best approach them in this unusual insurance market.
1. Proposal form
If you are completing this now then you will be at the tail end of the renewal queue. It is therefore vital that you take the time to complete the form properly. This is the first thing an underwriter will judge a firm on: use a computer, answer ALL of the questions (and if a question is not applicable, explain why) and ensure your figures add up.
It might sound basic but a number of firms rush through the process in order to submit their forms. A well-completed proposal form will pay dividends.
2. Claims
Underwriters ask for a minimum of six years' claims for a firm. This does not mean simply providing claims going back to 2014, however. Claims prints must be produced no more than three months prior to a firm's renewal. Providing a 2015 claims print produced in 2018 will suggest to an underwriter that you are either hiding a claim or not a risk-conscious firm that is suitably engaged in the renewal process.
If you have an active claims history than you must ensure you explain the background and circumstances.
3. Financial stability
Sadly, a number of firms are moving into 'run-off' due to solvency issues. The current participating insurers' agreement, as set by the Solicitors Regulation Authority (SRA), still mandates that underwriters pay for claims, regardless of whether excesses or premiums are paid.
In this uncertain market, insurers are nervous about offering renewal terms to firms that might have issues with working capital. They are asking for firms' last submitted reports and accounts to understand financial stability.
Again, go beyond the information these black-and-white figures provide. Expand upon your reports and accounts, explaining where dividends have not been taken to bolster cash reserves or where there's a pipeline of business that will lead to an injection of capital.
4. Additional forms: business resilience during COVID-19
Almost all insurers are asking firms to complete a business resilience / COVID-19 questionnaire. This enables insurers to understand how your practice has been affected and reacted to the challenges introduced by the pandemic.
Use these forms as an opportunity to show insurers that you not only understand the risk exposures to your firm but that you have addressed them proactively. Again, taking the time to complete these forms properly will help promote your firm above others who have merely paid them lip service.
5. Complete submissions
The points above will give you an idea of the information underwriters need before they provide quotes. For the first time in almost a decade, insurers are not having to compete to win business. The continued reduction in capacity means they must be selective in choosing which firms to provide cover for. A protracted back and forth between you, your broker and insurer will only hamper the renewal process.
Speak with your broker, understand exactly what information the insurer needs and submit it in one complete and all-encompassing renewal pack that shows the underwriter you are proactive in risk management and insurance.
Conclusion
PII is an expensive financial product but remember that – in exchange for your premium – underwriters are taking on millions of pounds of liability. The market conditions mean underwriters have less capacity to write risk and must be more selective in whom they choose to insure. Do not give them any reason to think your firm might be more risk than the firms before or after it in the renewal queue.