Janine Parker, partner and head of UK professions at Paragon, reflects on the October PII renewal window, and details what firms should be thinking about in a hard market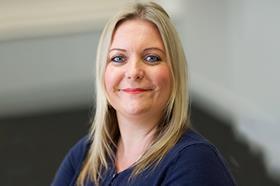 When we brokers lay our weary heads on our pillows at night, our minds drift to a place where insurance capacity is plentiful, and underwriters quote without hesitation. Day after day, we wake to a very different reality. Some of you might be surprised to hear that this vision of nirvana occasionally breaks through into the real world, often to the detriment of responsible, long-term supporters of the professional indemnity insurance (PII) market but not at this moment in time. The reality is that the insurance market's appetite for PII is limited.
There is no question that we conducted the October PII renewal in a "hard" insurance market phase but, although hard and soft market conditions are terms that are commonplace in our insurance vocabulary, this hard market is different from others.
The pandemic has caused insurers to question their underwriting performance expectations and future risk assumptions. Uncertainties surrounding issues such as the general economic outlook and the prospect of firm failures set this hard market apart from those before it. So, what, in practical terms, are the implications of a hard market for your firm?
A clear and anticipated effect of insurers' concerns is higher premiums across the profession, but it's not just the blunt instrument of pricing being used to achieve the desired underwriting results. Insurers are implementing strict risk selection measures to ensure insured firms fall within the preferred business and operational profiles. There is little brokers can do to influence general pricing policies. Still, given sufficient lead-in time, we would hope to demonstrate to underwriters that your firm fits your incumbent insurer's acceptable risk profile or engage with an alternative insurer whose preferences are aligned to your firm's operations.
Gatekeeping
It's a reasonable analogy to compare underwriters with gatekeepers. The historical performance of PII is, to put it politely, challenging, and when compounded by low levels of investment income, there is nowhere to hide. Underwriters have to make the right decisions regarding client selection and pricing, especially as the Solicitors Regulation Authority (SRA) Minimum Terms & Conditions (MTCs) negate the use of insuring conditions as a risk modifying tool by imposing limitations on coverage. The result is a market where, unlike brokers' dreamlike state, underwriters don't quote without hesitation and will closely scrutinise even the most loyal insured firm.
Tough love
For those of you who are responsible for completing PII proposal forms, you might feel there could not possibly be any further questions to ask. These forms are indeed very comprehensive, but liability risk is varied and evolving. All firms are not the same, so one proposal doesn't really fit all. Emerging threats such as the pandemic and heightened levels of conveyancing activities prompt lines of enquiry that aren't necessarily adequately covered in what are largely standardised proposal form formats. Consequently, underwriters will likely ask questions, sometimes many questions. So how should your broker respond?
Some brokers will present your proposal form and supporting documents to underwriters and wait for any additional line of questioning to ensue. Although this is not an unreasonable approach, in my opinion, it presents two problems. Firstly, the toing and froing typically associated with a reactive approach can extend the renewal negotiation process in a market where the early bird gets the competitively priced worm. Secondly, it puts the firm on the negotiating back foot with underwriters driving the agenda, particularly if a poor quality or late submission erodes insurers' confidence in the firm. My philosophy is "tough love". Be the devil's advocate. Ask the difficult questions before engaging either with your incumbent or new insurers.
How can we help ourselves?
Preparation is essential as it maximises our influence on the renewal negotiations. Here are our top four common and recurring features of the renewal process that should and can be improved, but also bear in mind that your PII engagement should be a year-round affair.
Late/inaccurate proposal documentation
Understandably, the prospect of completing your PII proposal documentation is daunting. We strongly advocate opening discussions with your brokers at least three to four months ahead of your renewal. This serves three purposes:
It allows time to develop your renewal strategy.
The demands on your time can be spread over months rather than concentrated in just a few days.
Your broker will be prepared to engage with underwriters as soon as they are open to considering renewal applications.
While I'm touching on the subject of engaging with your broker when you are developing your business plans, it's well worth discussing any possible insurance implications as part of your planning process. Something as simple as correctly categorising any new or expanding activities can significantly impact your premium rating. For example, you might consider increasing your levels of commercial work. With commercial-related premium rates varying considerably depending on the precise type of work involved, it pays to investigate any insurance implications.
Be aware of the impression your firm will give insurers
Throughout the year, if problems arise within the firm's operation, alarm bells should ring regarding the potential impact on your PII renewal. Even if your renewal is many months away, it's worth engaging with your broker for guidance and to open an audit trail. It will reassure insurers if you have quickly identified any emerging issues and implemented rectification as far in advance of the renewal as possible. This is particularly important if you are required to demonstrate the maturity and effectiveness of your risk controls to an insurer-appointed auditor.
Know your claims record
It is self-evident that your claims history is an essential consideration during the renewal negotiations, but clearly understanding your claims profile is vital to running your day-to-day business. It might then come as a surprise that insurers don't always keep firms in the loop when adjusting claims reserves or making payments. You should check that your broker has arranged to receive regular claims movement reports enabling them to alert you to any significant developments.
Demonstrate how you mitigate risk
I'd encourage firms to showcase improvement initiatives throughout the year to create a positive impression with insurers leading into the renewal. These might range from staff welfare to a new or improved IT system. The way you perform real-time supervision or manage higher-risk work can help demonstrate a robust approach to claims mitigation. Prevention is better than cure, a fact that won't be lost on your underwriter, but unless you tell them, they simply won't know.
Peripheral issues
I've focused on primary PII and how common challenges can be addressed in partnership with your broker. Some ancillary components to the primary PII policy are noteworthy as they have caused concern or confusion during this renewal season.
Çyber insurance
Following recommendations from the Prudential Regulation Authority that insurers clearly define the extent of cyber coverage afforded by their policies, the SRA consulted with the profession, insurers and other stakeholders to create unambiguous divisions of coverage between PII and separate cyber policies. Broadly speaking, losses sustained by the firm itself, for example, dealing with malware removal (except for certain investigation and defence costs), will be excluded under the PII policy. Firms should elect to purchase specialist cyber insurance to cover these excluded first-party losses and other risks.
Although the new cybercrime clause was expected to be in place for the 1 October renewal, the SRA allowed insurers to add an endorsement to clarify the intent of the cover provided. The Legal Services Board is now predicted to approve the clause for use from early 2022 onwards.
Top-up insurance
It is a commonly used analogy, but top-up insurance is experiencing the perfect storm. Primary insurers are reducing the limits they offer while larger claims are becoming more commonplace. Top-up insurance layers and the size of large claims are coalescing.
Top-up insurers, concerned that their layer of insurance is becoming increasingly exposed, are introducing underwriting controls that are more commonly associated with primary insurers. For example, underwriters will often question how large, more complex files are controlled; will a second, experienced set of eyes be introduced as a component of the supervision process?
As top-up insurers are not bound by the SRA's MTCs, the scope of cover can be restricted. Market-wide premium increases have further encouraged firms to review their risk profiles to determine if top-up cover is still required.
Premium financing
Financing is readily available, so it's somewhat of a surprise to hear that some firms have encountered problems. In our experience, firms get into difficulty if they delay making arrangements. Financing applications should be made at the same you submit your renewal proposal documentation. Your broker should be able to provide a guide price based on market conditions and fee-related premium adjustments, and you should use this as your initial funding level request. Your application can be fine-tuned as your premium is negotiated and agreed upon with insurers.
To coin a phrase from politicians, green shoots are emerging for the insurance market through a combination of strong premiums and solid economic growth. That said, participating insurers seem steadfast in their pricing and risk selection strategies, so without a significant influx of capacity from new insurers, the prospect for the next renewal season is pretty much more of the same. When your broker prompts you to start the renewal process early and asks difficult questions, they have your best interests at heart.