Toby Sewell, divisional marketing manager at Access Legal, shares his tips on the key areas for continuous improvment to increase efficiency and profitability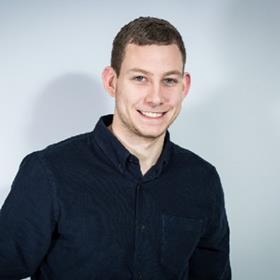 Law firm profitability and efficiency have always been key areas for continuous improvement, however, in light of the coronavirus (COVID-19) pandemic, even more focus is being placed on these. Profitable growth has been a challenge for firms, even before the pandemic, with the top 10 firms' UK net profit margins falling for the sixth consecutive year in 2020 and 42% of Top 100 firms experiencing falls in net profit last year. As the legal sector adapts to a post-pandemic world, a more profitable and efficient law firm is one that is able to reduce costs while embracing change to improve service to clients and grow the firm.
We look at four areas for improving efficiency and profitability and provide some top tips for law firms:
Sustainable cost savings
During the challenging lockdown period, there has been some positive learnings for law firms. Over the past year, there's been significant cost and time-savings demonstrating just how lean law firms can be. Remote working, video meetings and virtual court hearings may have created a few teething issues, but the time fee earners have saved on travelling and reduced expenses has helped keep costs down. Furthermore, with virtual meetings now an option and something clients are more open to, fee earners can arrange meetings at times more suitable for clients, such as in evenings and weekends, which increases efficiency and is more convenient as neither client or lawyer need to travel. Given the benefits seen by fee earners, the firm and the client, video technology and virtual meetings should continue to be used moving forward. Another noticeable cost saving has been the reduction in printing and postage for law firms.
Attracting and nurturing new clients
With competition rising and the digitisation of some legal services breaking down geographical barriers, law firms need to diversify their offerings and attract new clients to maintain or grow market share. The increased competition is coming from a variety of different sources including non-legal businesses selling legal services (e.g. online will writing), changing customer demand and regulatory reform.
In a world now dominated by digital, raising brand awareness and online marketing for law firms is essential. With over 33% of clients starting their search for a lawyer online and 96% of people looking for legal advice online to begin with, robust digital marketing strategies for law firms can attract new clients to boost revenue.
The next area of growing importance is CRM for law firms. CRM systems are vital for keeping all the information on a client or prospect in one place which improves business development and client management. From the system, a law firm can nurture and profile prospects, optimise the lead-to-client journey and engage people in a way which builds strong relationships.
Another very helpful feature for nurturing potential new clients is a workflow built into your case management system. An example of this is the Access Legal Case Management system which has a built-in opportunity module to manage incoming enquiries and report metrics on conversion from enquiry to client.
The role of legal technology
A positive impact of the pandemic on law firm professionals has been an increase in legal technology adoption and a 'new-found nimbleness'. A survey of lawyers who were asked what pressures would impact their firms most in the next few years found the increasing importance of technology at the top of the list (76%), followed closed by meeting changing client and leadership expectations (74%). Traditionally, the legal sector has been relatively slow to technological change and advancements but now the huge benefits and potential provided by new tools and systems is being realised in every area of a law firm. From pre-population of legal documents, digital dictation and automation of manual tasks to cloud hosted technology, customisable workflows and self-serve client portals, law firms are beginning to understand how legal technology can make them more efficient, reduce costs and free up time for fee earners to work on billable matters.
Even before the lockdown, cloud hosting was becoming more and more prevalent but since the need for remote working and greater cybersecurity shot up many firms' priority list, this technology is now being implemented or considered by many.
On top of the clear efficiency and profitability benefits for law firms. Technology adoption and use is becoming an expectation of clients. According to the Solicitors Regulation Authority's (SRA) Technology and Legal Services report 2018, nearly 50% of consumers and a third of businesses, who are familiar with using online platforms and apps, were beginning to demand a similar online technological solutions for legal services. Given this report is a few years old and the pandemic has increased the use of digital technology, these findings are very likely to have risen.
Measuring and monitoring successArguably the most important element when trying to improve a law firms efficiency and profitability is being able to track, measure and evaluate the effectiveness of your efforts. Having a clear idea of what you want to achieve and the KPIs related to the process or area you're looking to make more efficient will give you the insight and data on what works and where you can make other savings throughout the firm. Knowing where your firm is more profitable can also help when it comes to prioritising efforts and creating a unique position against competition. An integrated practice management system is essential when it comes to understand performance. Real-time reporting and data can allow a firm to easily manage individual or team productivity, monitoring such things as workload, cost per case, utilization rate, realization rate and more.
Top tips for improving efficiency and profitability
Review manual processes – Review the processes you and your staff are doing manually and see if there's functionality available to support doing this more efficiently.
Review how much cash you're advancing clients and potentially amend your agreements to decrease the amount you're financing to improve cash flow.
Continue virtual meetings
Maintain paper-lite approach
Create an engaging online marketing strategy
Implement a CRM linked to case management system
Utilise cloud hosting technology and managed services
Have clear KPIs for what you're looking to achieve