What are the benefits to a law firm of non-executive directors? Helen Goatley outlines why her firm chose this route, and two of the firm's non-execs provide a personal perspective
The legal industry has faced significant change in recent years, impacting the delivery of legal services and market practice, presenting both challenges and opportunities.
We view our non-execs as critical friends of the firm
The danger inherent in working within the legal sector is that we can tend to operate in a 'bubble' disconnected from the realities of the clients we seek to serve. The very nature of our work requires us to be experts in a particular area, meaning that at times, it is hard to remember to consider the bigger picture.
The objectivity and commercial acumen of the right non-executive director (NED) can bring a different perspective and help a law firm spot new opportunities and navigate challenges.
In this article, I look at why my firm chose to take on non-execs, how we went about our selection, and the role the non-execs play within the firm.
Why appoint non-execs?
We first made the decision to appoint an independent NED in April 2015. Our reason was simple: in an increasingly competitive and challenging marketplace, we recognised the need to adapt and differentiate ourselves, and we felt that we would significantly benefit from the insight of those with a different commercial skillset and a perspective from outside the legal profession.
Since then, we have appointed three individuals, all with different industry backgrounds, but alike in that they are proven leaders in their respective fields.
Selection process
Welcoming an external individual into your inner circle requires careful consideration and deliberation. Before joining Barlow Robbins, all our non-execs had previous interactions with the firm in some way – reflecting the strength of our client relationships and position within the local business community.
We prioritised selecting individuals who already displayed the same values that we adhere to as a firm and who shared our commitment to clients and quality. We asked the partners to consider their contacts and put forward names of people who they felt could contribute something valuable. From this, we drew up a shortlist of names to discuss at a partners' meeting.
The original plan was to appoint one non-exec to the board. However, the shortlist of candidates was so strong that we eventually made two appointments: a recently retired accountant with extensive experience of leading a highly regarded professional practice in the local area, and an instinctive understanding of the legal sector; and an experienced industrialist and successful business owner with significant commercial acumen.
Following the retirement of one of the original non-execs in July 2018, we appointed a replacement non-exec, with an impressive track record of leading and advising on the delivery of growth strategies for a range of organisations.
By virtue of their different backgrounds, all have provided different perspectives, skillsets, opinions and communication styles, and their support and involvement in helping guide the business has proven invaluable.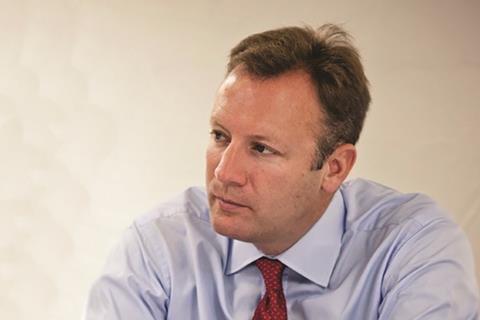 A non-exec's perspective: Andrew Speers
What attracted you to the non-exec role at Barlow Robbins?
I've known Barlow Robbins for a number of years, and I was attracted by its professionalism and ambition to develop the firm and its people. Having worked in the service sector for years, I recognised from personal experience that there was real value in having a third party with a different set of commercial skills work closely with the leadership team, sharing insights and experience. This shared philosophy and approach I believe improves all the outcomes for its clients, partners and staff… and it can be fun!
What do you feel you get out of being a non-exec? Has it been a rewarding experience?
I find my role here very interesting and fulfilling, not only because of the shared objective to further develop the firm, but also to see how a partnership successfully sets and implements strategy. I think it can be very empowering for an organisation when the leadership team seeks experience and input from outside the firm. Also, because there are two core elements of the business – people (customer and employees) and technical expertise – it's about ensuring everything you do is done to the highest standard, while fostering a relationship and trust with your clients. For law firms, what you do and the way you do it are your products and services.
Any challenges? Biggest learnings?
Law firms are normally partnerships, and getting consensus on some aspects of strategy, and delivering it, is done by shared agreement among the partners. This by its very nature requires more time than the alternative corporate model. That said, once a shared agreement is reached, there is a real sense of ownership and conviction about the decisions taken. My biggest learnings have been in adapting my style to a partnership model approach, while sharing commercial best practice from the corporate sector. Lots to learn both ways!
What role do they have at the firm?
Our non-execs hold the executive to account and provide a dispassionate, external view of the firm. They are not there to bring about change, but instead to provide intelligent questioning and challenge assumptions.
We asked our non-execs to join our regular board meetings, to ask questions and test the rationale behind our strategies. Their impartiality and distance from the firm's day-to-day running give them a different perspective. Our non-execs have helped us navigate through a wide range of issues, from matters arising out of the day-to-day running of the firm – such as cashflow management, people leadership and performance issues – to planning major investment in the business.
As is so often the case with external voices, their views are often taken more seriously than those of insiders!
As time went on and they got to know our business better, their roles developed. Sometimes they have played the part of trusted facilitator when there needed to be a frank discussion around the partnership table. They are close enough to the business that they know the individuals and personalities involved, but as a third party, they can take a step back and provide an independent view. They are listened to carefully by all our partners and, as is so often the case with external voices, their views are often taken more seriously than those of insiders!
We view our non-execs as critical friends of the firm, acting as a vital sounding board for our senior team. They are available at the end of the phone for the senior leadership to bounce ideas off, check things past and generally ask for advice. They are alternately mentors, coaches and friends.
The non-execs provide valuable feedback from a client's perspective. They are familiar with instructing lawyers (our firm and competitor firms) and can speak their truth candidly but remain objective in their feedback – something that our leadership team has found hugely beneficial.
Finally, our non-execs also act as ambassadors for Barlow Robbins, opening doors into networks and sectors where we may not previously have been represented.
The legal landscape is undergoing significant change and is constantly facing new commercial, political and technological challenges. Our non-execs provide us with a welcome (albeit sometimes tough) reality check and a fresh perspective.
Any challenges?
In general, we have found the entire experience a rewarding and beneficial one. Our non-execs are an extension of our firm and the only real challenges are remembering to brief them on all the developments or key events in the business since we last met, and not forgetting that they are just a phone call or email away, and only too happy to help. I, for one, wouldn't be without them.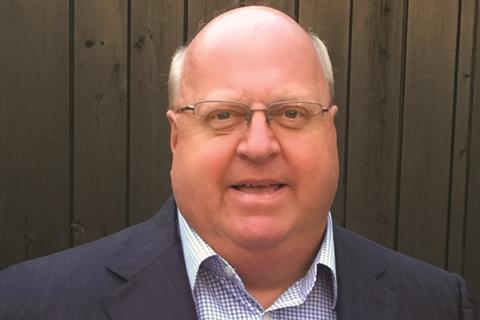 A non-exec's perspective: Kevin Sargeant
What attracted you to the non-exec role at Barlow Robbins?
It was so different from my main core activity. I have previous experience as a non-exec chairman / director for a variety of other industrial businesses, and having worked with lawyers all my life, but from the aspect of requiring their services, I was intrigued to see the 'workings' from the inside. Having discussed the role, I found that the challenges of running a law firm are practically the same as any other business.
Few non-execs undertake positions because of the money. So why do it?
From my perspective, it's about being able to add value to a business simply by passing on my experience of running, growing and directing businesses over a 40-year career. I can therefore mentor senior managers in many aspects of their daily business challenges.
What do you feel you get out of being a non-exec? Has it been a rewarding experience?
Overall, I feel that the experience has been rewarding and enjoyable. The challenge for non-execs is to remember that they are there to advise and influence, not to do or demand, and certainly not to take on the executive management of the firm or do their job for them. In the end, if I can see that my advice is bearing fruit, I can consider it a job well done.
The non-exec role at Barlow Robbins is wholly different from my other roles, which all have an industrial privately-owned or private equity-owned small and medium-sized connotation. These businesses all have shareholders, who, depending upon their size of shareholding, form a natural pecking order of 'importance'. An LLP, on the other hand, has a number of equal-ranking partners who have to work in tandem on key decisions. Likewise, having an industrialist as a non-exec, as opposed to a person from the professions (accountants, lawyers, banking and so on) brings with it a different communication style – I think we tend to be more blunt and direct!
Any challenges? Biggest learnings?
The decision-making process, by the nature of a partnership, is slower and perhaps more cumbersome than a limited company's. In my experience, I have found that the 'talking' in law firms goes on longer in order to get everyone (or a least the majority) onside. More time is needed to work through issues, and therefore, as a non-exec, having the ability to think several steps ahead can save much time.