What can law firms do to help their people with stress and to create and support a mentally healthy workplace? Lucy Trevelyan investigates
Lawyers are stressed out. In a recent survey by the Law Society's Junior Lawyers Division, 93% of respondents felt stressed in their role, around half said they had experienced mental ill health, and most disturbingly, one in 15 had experienced suicidal thoughts.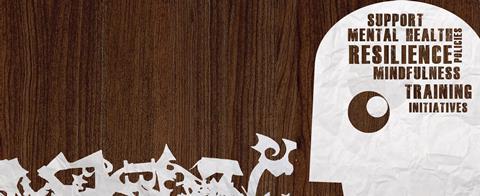 The Resilience and Wellbeing Survey 2019, released in April, shows that the key stress factors for junior lawyers are high workload, client demands and expectations, lack of support, and ineffective management. Worryingly, according to 87% of respondents, law firm employers are not doing enough to provide help, guidance and support in relation to mental health in the workplace.
So what can law firms do to create a mentally healthy workplace?
Why is law stressful?
According to the Health and Safety Executive, working as a lawyer is the third most stressful job in the UK. Elizabeth Rimmer, chief executive of LawCare, a charity which promotes and supports good mental health and wellbeing in the legal community, says there are many elements unique to legal professional life that can affect the mental health of those working in it.
"There are high levels of negative emotions within law, with the work often being about winning or losing, requiring legal professionals to be critical, judgemental, combative and aggressive. Lawyers are required to think pessimistically, looking for potential problems and worse-case scenarios. Many lawyers are also perfectionists who fear failure and making mistakes. This can also be exacerbated by a difficult working environment – heavy workload, pressure to hit billing targets, long hours and sleep deprivation are all common issues."
Many areas of law, Rimmer says, can also be emotionally difficult to deal with, and some cases can have considerable impact on health and wellbeing. "At LawCare, we receive calls from people at a variety of different firms, from magic circle to sole practitioners, so no one is immune to these issues."
How good are law firms at dealing with mental ill health?
Lawyers can be good at seeing issues in black and white, and wanting to work out a quick solution, says Arwen Makin, senior solicitor at employment law firm ESPHR. However, mental health does not always conform to these parameters.
As with many professions, mental health is not something that is generally spoken about openly

Sarah Dowd, Weightmans LLP
"Stress can be invasive if it is not spoken about, and many legal firms often do not have structures in place to address workplace wellbeing. Ignoring mental health issues can drive problems underground, and lead to unhealthy coping mechanisms which could have been avoided had the right steps been taken to tackle issues correctly and straight away."
Law firms may dismiss problems and attribute them to pressure of work, rather than establishing the root cause, says Sarah Dowd, partner and diversity and inclusion lead for disability and mental wellbeing at Weightmans LLP.
"Historically, as with many professions, mental health is not something that is generally spoken about openly. Poor mental health of employees can go unrecognised, and people may feel unable to bring their illness to the attention of their colleagues and managers. On the whole, people find it easier to deal with something physical."
Although momentum around awareness of mental health and wellbeing in the legal community has been growing rapidly, with many firms now rolling out wellbeing initiatives and providing relevant training to staff, there is a lot to do to change the culture of legal workplaces to support good mental health, Rimmer says.
What are the benefits of promoting mental wellbeing in a law firm?
Creating a mentally healthy workplace, says Balfour + Manson LLP chairman Elaine Motion, makes it a great place to work, and also transmits a positive message to clients, who will pick up that an employee is engaged and happy in their work and therefore will do a better job for clients. "That therefore moves into general increased reputational benefit for the firm, as well as increased turnover and profit."
While a strong wellbeing strategy may seem like a lot of planning and extra work, says Tim Scott, director of people at Fletchers, the rewards can largely outweigh the initial investment.
"Since introducing our health and wellbeing scheme, we have not only tracked a decrease in sickness and absences, but overall business productivity and performance have improved. Another key benefit to our scheme was raising staff retention to almost 90%, far higher than the national average, and saving the firm a predicted £70,000 in recruitment costs."
What are the pitfalls for law firms which don't?
Law firms that don't make an effort to safeguard their employees' mental health can face real issues, says Dowd.
"Managing absence and under­performance can be very costly in terms of both lost production and management time. It also puts pressure on remaining team members, and can lead to a domino effect. Losing employees as a result of poor mental health management can also lead to an increase in recruitment costs and time, as well as lost income while recruitment is ongoing."
Diagnosed mental illnesses fall under the disability characteristic in the Equality Act 2010, Dowd says, so failing to address mental illness properly could give rise to a discrimination claim. "Similarly, if someone's mental illness is caused or exacerbated, this may lead to a personal injury claim."
Mental illness can impact anyone, says Makin, with a range of possible fallout scenarios if it is not recognised and dealt with. "If a senior staff member is suffering and has behaviour changes which are recognised, yet ignored for fear of a difficult conversation, there is likely to be an increased risk of a failure to support employees, which can lead towards conflict, a high staff turnover, grievances, or even – in extreme situations – claims for constructive dismissal."
And if legal firms do not do more to address mental health issues, they are at risk of losing highly skilled candidates due to burnout – a form of work-related stress and exhaustion – says Hannah Cottam, group director at recruitment firm, Sellick Partnership Ltd.
"More and more, we are witnessing candidates changing sectors or leaving the legal profession altogether as a result of career burnout. Law firms will also likely see a drop in productivity if wellbeing initiatives are not introduced, which could have an impact on profitability and their ability to meet client needs."
How can you spot mental ill health?
There are many signs and symptoms of poor mental health, says Lewis Silkin LLP partner, and leader of the firm's mental wellbeing campaign, Karen Baxter. It makes a big difference if partners and managers are trained to think about this as a possible explanation for a change in someone's behaviour, productivity or mood.
"Obvious signs include people who are tearful or having difficulty speaking or thinking clearly. Less obviously, you might want to think about people who are avoiding social events, who are constantly tired or suffer from insomnia, or who seem to be drinking or smoking more than normal."
Rimmer agrees that managers should be trained to know what to look out for, and how to support and signpost staff to further help. She says behaviour to look out for may include:
irritability, mood swings, anger and short temper
lack of energy, concentration and motivation
frequent bouts of illness
failure to achieve targets, despite apparent commitment and long hours
overconfidence despite making mistakes
withdrawal from normal social interaction
deteriorating relationships with managers and/or colleagues
neglect of personal dress and hygiene
coming into the workplace smelling of alcohol
over-reacting when challenged.
What can law firms do to improve mental health?
One of the best ways to improve mental health in the workplace, says Sophie Wardell, head of HR at Browne Jacobson LLP, is to talk about it.
"Firms should promote positive mental health through wellbeing initiatives, no matter how small. Pro bono work, mindfulness and resilience training, and an open dialogue between employees, managers and HR will remove the taboo. Don't pretend you are immune, and ensure it's everyone's responsibility. Trainees and millennials can be particularly susceptible to mental ill health, so building mental health conversations into induction programmes can be beneficial."
Regular staff surveys (anonymised to encourage honesty) can be vital in revealing problems

Tim Scott, Fletchers
Promoting a healthy working environment and supporting staff who may be experiencing difficulties doesn't have to be a mammoth task, says Scott. "The main area to focus on is whether the firm is fostering a positive working environment.
"Do people feel good about coming in to work? If not, time needs to be spent on identifying why this might be and finding ways to address any issues affecting team morale. Using regular staff surveys (anonymised to encourage honesty) can be vital in revealing problems. They help to show company-wide issues that may be invisible because they blend into the accepted patterns of day-to-day work."
Not everyone feels comfortable talking about mental health at work, says Dowd, so it is important to make employees aware of what other support is available. "We have a designated page on our intranet which provides details of useful contact numbers and websites, as well as details of how to access our employee assistance programme."
Wardell recommends workplace chaplaincy services, the provision of a wellbeing room or quiet space where people can step away from their desks, and having wellbeing champions.
Confidentiality is key when supporting employees in relation to mental health, says Lysander Law's managing director, Rhiannon Cambrook-Woods.
"Offering employees private 'talk time' and regular one-to-ones is a start. Try not to encourage people to leave their personalities at home; this creates more anxiety. Ensure your employees have access to and awareness of mental health charities and websites. Offer flexibility wherever possible."
Many law firms are moving towards flexible working, with the option to build your career and workday around your life and other commitments, she says. "The traditional work model of a lawyer is becoming outdated, with some firms even moving away from billable hours to encourage more of a balance in the working day. Openness and understanding are the first steps, though – you can't implement something new if you don't actually support it."
Offering the right mix of benefits can help to keep employees happy and motivated, says Scott, and employees who feel valued, perhaps because their hard work is recognised, feel more content and engaged with their roles.
"However, determining what benefits to offer is about knowing what is actually important to your workforce. Not everyone is motivated by the same incentives; therefore, benefit schemes should include a whole range of bonuses to ensure there is something to suit everyone – from monetary rewards to days out or beauty treatments.
Staff should be encouraged to work sensible hours, take full lunch breaks, avoid working at weekends, and take their annual leave

Elizabeth Rimmer, Law Care
"Our dedicated employee engagement strategy includes a wide range of schemes, such as monthly internal awards, subsidised gym and yoga class membership, additional training programmes, vouchers and monetary rewards, and beauty and therapeutic treatments. Offering initiatives that recognise the diverse needs of our workforce and also reward them for their hard work and dedication has been greatly received by our staff."
Ultimately, fee-earners need to be made to feel that they are genuinely valued within a firm, says Howard Hymanson, partner in the employment team at Harbottle & Lewis.
"Measures should be put in place to lessen the excessive demands which law firms place on their lawyers. Utilisation targets need to be reduced and HR departments adequately resourced, with upper management support, to stand up to those partners and departments who take advantage of lawyers prepared to work themselves to the bone."
Firms must proactively monitor their lawyers' working hours (both chargeable and non-chargeable) and put in place trained resource managers who can intervene on the lawyer's behalf, without there being repercussions for the individual's career progression, he adds. "This is a key measure that any large firm seeking to implement genuine change should be thinking about."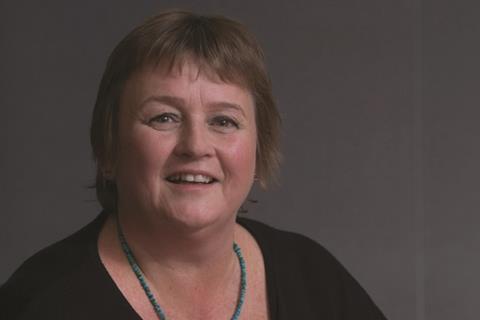 Top tips for creating a mentally healthy law firm workplace
Elizabeth Rimmer, chief executive of LawCare
"Law firms should embed the wellbeing of their workforce into their culture and make staff wellbeing a core objective for the firm, otherwise it can be seen as an add-on that no one really embraces. Research your staff team to find out what issues are affecting them, then develop clear policies about mental health and wellbeing, and make sure these are implemented and effectively communicated, and not left on the shelf gathering dust.
"Wellbeing is a leadership duty. Wellbeing initiatives will not work unless there is buy-in from senior leaders. Training senior managers in leadership and mental health – making staff wellbeing part of their job role – is the best way to begin to change the culture of an organisation.
"If firms are serious about wellbeing, then staff should be encouraged to work sensible hours, take full lunch breaks, rest and recuperate after busy periods, avoid working at weekends, and take their annual leave entitlement. If staff have a particularly busy period where this isn't possible, then allow the time afterwards. Monitoring workloads and making sure teams are well resourced is the only way to ensure this happens. Our 24-hour culture is damaging to mental health, so it is important to have a sensible email policy in place for the sending and receiving of emails outside of core working hours.
"Finally, encourage colleagues to treat each other with respect, say hello, say thank you, not raise their voice or threaten each other. A few bullying or aggressive individuals in the workplace will undermine any wellbeing initiatives, so make sure there are clear and effective systems in place for reporting bullying."
Should law firms assign someone to ensure a mentally healthy workplace?
Baxter warns that ensuring that a workplace is mentally healthy can't be done by one person alone. "Firms which are succeeding in this area accept, at board level, that this is a strategically critical aspect to the running of their business, and build it into their processes and decisions. It is great to have dedicated resources with wellbeing as their day-to-day focus, but they can't do it alone."
Firms should have trained mental health first aiders (MHFAs) at all levels of the organisation, in the same way that they have first aiders, says Dowd. "Those MHFAs are then a point of contact should anyone want to discuss issues they are having, and they can signpost them to appropriate support. At Weightmans, we have more than 50 trained MHFAs (including two board members), and more than 60 of our managers are now mental health first aid champions who have attended a one-day mental health awareness session. All our MHFAs wear green lanyards so can be easily identified, and we have posters around the offices identifying who our MHFAs are."
What initiatives could help firms?
Mind, Rethink, Mental Health First Aid England, and Mental Health at Work all have helpful resources, and most offer training too, says Rimmer. LawCare offers workplace training and runs a free and confidential helpline, with calls answered by trained volunteers experienced in the law (0800 279 6888). It also has a peer support programme.
The Mindful Business Charter is worth considering and the Health and Safety Executive, Britain's national regulator for workplace health and safety, updated its first aid guidance to include mental health last year. "The updated guidance now provides employers with advice on how to support employees experiencing a mental health issue, including training staff as MHFAs," says Rimmer.
Anna Wilson, executive partner at Barcan+Kirby, says her firm is looking into the Time to Change employer pledge. "This is a commitment to ensure organisations achieve lasting change within the workplace, to help break down mental health stigma."
Mental health pathways through private medical insurance schemes, mindfulness and resilience training, management skills training, and visible wellbeing hubs and wellbeing policies will all enable a better understanding, says Wardell, while blogs, advice, pertinent websites and contact information, and better reporting mechanisms will help diagnose vulnerable groups and ensure solutions are tailored to the individual (for instance, women returning from maternity leave may benefit from mentoring or understanding imposter syndrome, in which an individual doubts their accomplishments and fears being exposed as a 'fraud').
What more could be done?
The Mental Health Foundation and other campaigners are lobbying government to change the law on mental health first aid in the workplace to make it on a par with physical first aid, says Rimmer. "This would mean all workplaces would have an obligation to have MHFAs."
Wardell concludes that the strategy and executive boards of many law firms should be held accountable for the mental health of the organisation. "In time, publishing the results of stress audits or outlining any key issues is likely to be a legal requirement."