Today's law firms have up to five different generations in their workplace, each with its own values, motivations, needs and wants. And traditional law firm management needs to change to accommodate a multigenerational workforce, says Rachel Brushfield
There are now up to five generations in the workplace, each with its own values, beliefs, needs and wants. Much of the legal profession – especially private practice, with its deep-rooted and traditional models of leadership, career progression and decision-making – has been slow to adapt to these shifting expectations. Long-established policies, processes and practices need to be examined and rethought, or firms risk failing to attract and retain the very talent they need for success.
In this article, I look at the impact of these changes on traditional law firm management, with particular reference to learning and development.
The five generations
There are currently up to five generations working in a typical law firm. A generation is a demographic, psychographic and attitudinal grouping. Characteristics by their very nature are generalisations, but still provide useful insights to guide decision-making.
1. Veterans
Veterans were born between 1939 and 1947, so are aged between 69 and 77. Retirement plans may have been delayed due to the credit crunch. This generation is also known as 'traditionalists'. They are late adopters of change, need to be in control, and are risk-averse.
2. Baby boomers
Baby boomers were born between 1948 and 1963, are aged between 53 and 68, and are likely to be partners or have left the legal sector. They have invested time and sacrificed a work-life balance for increased compensation and status, are reluctant to collaborate, and are focused on fee-earning today rather than planning for tomorrow.
3. Generation X
Generation X were born between 1964 and 1978, so are aged between 38 and 52. They are independent by nature, demotivated by lack of reward and recognition for time and effort invested, and will move on for new opportunities where they feel more valued.
4. Generation Y
Generation Y were born between 1979 and 1999 and are aged between 17 and 37. They occupy a mix of levels in a firm, with high achievers having reached partner status, and a large number at solicitor, associate and senior associate level. The profession they chose is not the one they now find themselves in, with fewer partner places and reduced rewards for the effort and time invested than in the past. Generation Y are also commonly known as 'millennials'. They seek feedback and validation, and enjoy working collaboratively. They work to live rather than live to work, and seek varied and fulfilling work with meaning.
5. Generation Z
Generation Z were born after 2000, so are currently aged 16 or under, and are the managers and leaders of the future. They are often grouped with generation Y.
Generations Y and Z combined are commonly referred to as 'digital natives' or the 'net generation' – goal- and achievement-orientated, with a preference for active learning and social activities.
Simon Harper, co-founder of Lawyers On Demand, points out an interesting link between either extreme of these generations: 'One thing that generation Y and veterans / baby boomers share, despite their age difference, is a desire for autonomy, flexibility and not to compromise their personal values. This common ground provides a starting point to discuss and effect change to long-held traditional practices.'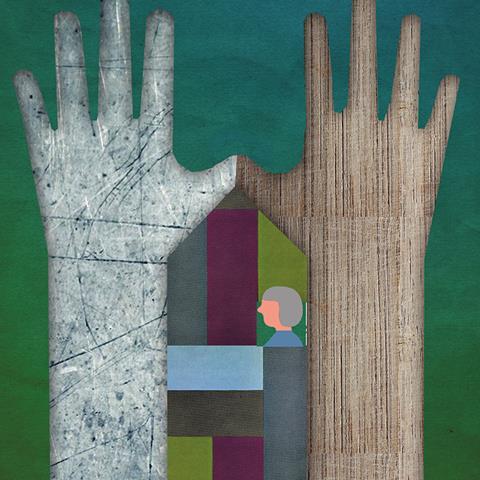 Why traditional law firm management won't work
Typically, law firms have been partnerships, with power, status and responsibility given to the best partners, who 'earn their stripes' over many years in their area of technical expertise. Recently, lateral hires have increased, but in the past, lawyers would stay with one firm. The relationship between senior older lawyers, other partners and younger lawyers was hierarchical: 'parent: child' or 'master: servant / apprentice'. Performance appraisals were seen as an interruption to fee-earning, with little time given to regular one-to-ones. Career success was linked with clients and networks, and protectively guarded due to the ways the profession measures, rewards and publicly acknowledges success.
But now, law firms are facing a multigenerational workplace. The newer members of the workforce – generations Y and Z – need to be understood, and changes made to accommodate their needs, as they will be tomorrow's managers and leaders.
Research about generation Y indicates they are intelligent, questioning, ambitious and goal- and achievement-orientated, skilled at multitasking, seek personal fulfilment, a meaningful job in a friendly organisation and work-life balance, are strongly motivated by fast and transparent career advancement, prioritise support, appreciation and flexibility over salary, and prefer active learning and social activities. Compare this with how a typical law firm does things, and it is clear that changes are needed. Failure to tackle generational differences will lead to clashes and increased employee turnover – costly both in time and money, and lost business.
In February 2015, the Law Society published the Career Satisfaction Report (tinyurl.com/zca9mdh), to look at the level of career satisfaction among members, understand what motivates legal professionals, and discover what exerts the greatest influence upon their career decisions. The report shows that generation Y want to be involved in strategic decisions, enjoy enhanced mobility, and are more likely than other people to change jobs in the next 12 months – 35 per cent of 25-34-year-olds, compared with a 26 per cent average across all age groups. Regular feedback and shared values are important for generation Y, and they watch the behaviour of leaders. Some 67 per cent of 25-34-year-olds are proud to work for their organisation – compared with 83 per cent of over-55s – and only 48 per cent agree with their firm's strategic direction.
Only 56 per cent of 25-34-year-olds feel well-informed about what is happening in their organisation. Baby boomers dislike collaboration and prefer a directive or 'command and control' management style, whereas generation Y like to be consulted and collaborate. Those who lack input into the strategic direction are almost twice as likely to leave their current job as those who are fully involved.
These are significant differences, with huge ramifications. Partners keeping interesting cases for themselves and treating younger lawyers like workhorses to serve their time is no longer viable. Generation Y will vote with their feet if they are not happy. Employee engagement, workforce planning, performance management, rewards and recognition, responsibility, internal communication, and personal and professional development therefore all need to be re-evaluated.
The impact on learning and development
Talent management and workforce planning are the most critical aspects of a successful intergenerational law firm. Success will come from the firm being willing and able to change.
Bestselling author Chrissie Lightfoot puts this in the context of huge change in the use of technology. 'An intergenerational firm is deploying and will continue to deploy intelligent machines and humans,' she explains. 'People involved in developing their law firm's people strategy need to create harmony between artificially intelligent machines, robots, human and hybrid legal talent. Law firm management need to ensure that they are deploying the right mix of machine and human roles, skills and talent in the right places.'
Leadership and decision-making
Historically, leadership in law firms has often been confined to older, more senior lawyers. Firms have tended to be hierarchical in nature, with status gained from a combination of technical expertise, client relationship management, and membership of senior networks.
'Lawyers live in an incredibly time-poor environment, especially the senior leaders of any firm, and the client-facing element of their senior roles contributes to the number of responsibilities which they must juggle – the well-known "producer-manager" dilemma,' explains Nigel Spencer, global director of learning and development at Reed Smith. 'For a number of reasons, roles which require partners to focus purely on management and leadership have tended to be rare, limited to a very few people in any firm.'
In an intergenerational law firm, new leadership roles for younger lawyers need to be created, to ensure that generation Y do not leave for new entrepreneurial challenges elsewhere, whether employed, self-employed or a combination of both.
'Leadership development activities can be started effectively from early in a lawyer's career, engaging and stretching them, and adding significant value to clients as a consequence,' Spencer explains.
These younger lawyers present an opportunity for the burden, historically on the shoulders of partners, to be shared, with an injection of enthusiasm, energy, drive, innovative thinking, and new ideas as to how technology can enable greater expediency and efficiency.
Setting up committees involving generation Y with defined responsibility and group coaching to address specific firm challenges will devolve responsibility and provide impetus for change.
Case study: reverse mentoring
Reed Smith has successfully used reverse mentoring for its graduates in the year before they join the firm as trainee solicitors, when the graduates are attending the pioneering MA / LPC course that Reed Smith created with BPP.
As part of this course, Reed Smith created mentoring roles for the graduates, by asking them to lead group discussion sessions held in the firm's offices with more senior members of the firm, applying the business models learnt on the course to clients in the firm's industry sectors.
Nigel Spencer explains: 'I wanted to engage generation Y, give them the early responsibility they seek, plus the opportunity to build their confidence by networking with senior colleagues and learning more about our business before they joined the firm as trainee solicitors. By changing the roles – the graduates became the "teachers" for these sessions – we removed the hierarchy and enabled mutual learning centred around understanding our clients' businesses. The graduates told us that the reverse mentoring worked well, because it enabled them to consolidate their understanding from the MA / LPC course, while also sharing this knowledge with more senior colleagues. We saw this approach as a "win, win, win, win": for our clients, the firm, the future trainees and our existing staff.'
Reed Smith has continued to pioneer new models of legal education, this time at undergraduate level, through its creation of the 'Law in practice' LLB Degree with Queen Mary University of London, launched in 2015. As part of this new LLB, students attend a series of business skills 'masterclasses' before spending the third year of their degree at the firm in an extended work placement. Once again, the aim is the practical application of knowledge and skills-building in a workplace situation.
Performance management
Younger lawyers need a thorough induction programme, tailored to their specific needs, to ease their transition from education into employment. They also need and want clear SMART objectives, regular feedback, opportunities for upward communication, and guidance on which skills they can develop or are developing.
Compare this with a typical law firm, with the constant pressure of fee-earning always taking precedence: there is a major mismatch. Introducing a time code for one-to-ones and measuring and rewarding partners for having them regularly would press home the importance of these activities.
Talent attraction, retention and career management
Workforce planning and talent management need to be flexible and fluid. Creating an alumni group, so that a proven and trusted talent pool is available for the peaks and troughs in client work, makes sense. Many in generation Y aspire to be self-employed, work internationally, travel and enjoy a fulfilling and diverse portfolio career. Few, if any, law firms have a policy for portfolio careerists; firms that do embrace this emerging trend will attract and retain the cream of talent and save a lot of money in recruitment and management time.
'Generation Y are no longer interested in the brass ring of partnership; they see portfolio careers and career change as normal,' explains Mitch Kowalski, a legal services consultant, lawyer and author.
Personal and professional development
One in five respondents to the Law Society's Career Satisfaction Report say they don't have opportunities for personal development and growth in their organisation.
Young people expect to be developed, and need a strong support network. Their hunger to progress early and get involved in decision-making, while positive, requires support while they gain experience. Effective regular supervision, mentoring and coaching support can aid performance and progression. Generation Y respond well to individual and group teaching, guided study and social learning. Creating a specific role for an experienced supervisor with good emotional intelligence would increase the likelihood of high quality feedback.
Skills gaps in young people, caused in part because they are 'digital natives', need to be filled, given the high accuracy and precise nature of legal work. These skills include writing, deep analytical thinking (or critical thinking), self-awareness, an acceptance of criticism, and emotional intelligence. Generation Y are used to looking for information when it is needed – they do not prioritise the memorising of knowledge. They need support from more experienced lawyers to identify sources of information and verify their reliability. As daily digesters of social media, they need bite-sized learning and constant feedback. Mistakes need to be recognised as an opportunity to learn fast, rather than as failure. These needs require a significant investment of time from older lawyers, but the 'payback' could be greater talent retention – especially important given the younger generation's often-cited desire for moving jobs more regularly to gain skills and experience.
Lawyers, especially as trusted business partners, need to be professional and, to ensure graduates achieve this in their transition from informal education to formal business, firms should give clarity on 'what good looks like' – for example, turning up to meetings on time and how to word emails.
Clear milestones for skills acquisition and polishing and showing the direct and transparent link of these with achieving career milestones is motivating for all levels of post-qualification experience, and especially important for younger lawyers.
A strengths-based approach to personal and professional development is motivating, and a heightened focus on emotional intelligence in the emerging age of artificial intelligence is key. Support to develop resilience and mindfulness helps lawyers to deal with pressure and enable high quality, concentrated thinking.
Conclusion
Traditional law firm management has passed its sell-by date. A willingness to embrace change will separate the winners from the laggards. Law firms which open their eyes to a more meritocratic structure and devolve responsibility to younger lawyers will thrive and benefit from younger employees' fresh perspectives, enthusiasm, proactivity and willingness to take the initiative in finding solutions for efficiency and productivity in an increasingly disrupted legal world. Those that don't will become extinct.
As Kowalski says: 'Older generations should see themselves as custodians of the firm for future generations. Managers of people in all departments, both practice groups and support functions, need to ask themselves whether they are respectful of all generations, or only the oldest.'

Rachel Brushfield is founder of EnergiseLegal, and a career, talent and learning and development strategist and coach. She is a published author on talent management, professional development, gender balance and work-life balance.