You may think you can change your brand by changing your logo, but brand is far more about how clients and staff – both current and potential – perceive you. Ben Trott looks at how to understand and influence your firm's brand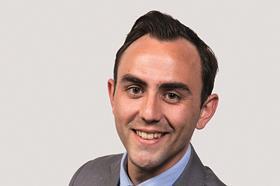 Every law firm has a certain reputation for how it treats clients and staff. Your brand includes people's thoughts about your services, quality, management style, financial stability, fee-earners, culture, results, remuneration and more.
A good brand can help you attract the right type of client, hold on to existing clients, and attract quality staff to add to your team. It's a powerful force when you get it right, but it takes much more than a shiny new logo, letterhead or website to make real change.
In this article, we discuss how to review, develop and build your brand in order to win business and talent.
Your employer brand
Your employer brand is how your firm is viewed as an employer. It lives in the minds and hearts of your current, former and potential employees.
In today's increasingly competitive job market, a positive employer brand is critical. Without one, hiring and retaining the best staff becomes challenging and costly.
However, it may feel like your employer brand is out of your control, because it's so much about rumour and hearsay. We may hear or get a feeling that a firm's culture is centred around a 'finances first' model. At others, we may know of subsidised lunches, corporate perks, flexible working or dress-down Fridays. We hear stories of amazing bosses, bosses from hell, eccentric personalities; we're told about firms with great IT and those which don't invest in IT at all. Rumours often appear about the financial stability of different firms, for example that they may be expanding too quickly, or that their culture is toxic.
Everything from your average salaries to career progression and the treatment of your employees will greatly affect the impression you're making in the market.
If there are problems with your firm's reputation, there is sadly no overnight fix to change opinions.
That's because you first need to change the firm. Speak to your teams, build a clear understanding of your firm's current culture, work out what improvements need to be made, take the right steps to improve the culture – and then, and only then – showcase externally what you have to offer. If you get this right, then your staff will see the benefits and become ambassadors, staying with you for longer and referring in other high-quality fee-earners and employees, too.

Your client-facing brand
Branding from the client-facing perspective is massively important, not only because it is what makes your firm memorable to clients, but also because it tells your clients what to expect from your firm. It is a way of distinguishing yourself from competitors and clarifying what it is you offer that makes you the best choice for them.
Your brand must translate your business plan into terms that interest your clients. There are many areas that are used to develop a client-facing brand, including advertising, client service, social media, charitable giving, promotional merchandise, reputation, awards, videos, website, letterhead, story, culture, straplines and logo. These all work together to hopefully create one unique and attention-grabbing professional profile.
The client journey is one of the most important parts of your brand. It's often thought of in terms of website design (the user journey), with the aim of developing a website that provides a user-friendly experience in order to facilitate potential new clients getting in contact.
However, the client journey doesn't end there. You need to think about the whole journey, from end to end: what information clients receive, how regularly you update them, how easy is it to get hold of your team, and how bills are delivered. What's the tone of your emails, how long are your response times, and do you understand clients' worries and goals? This means that your client-facing brand also relies on effective recruitment and training of your people, and on your internal culture.
No client experience should be accidental. Everything needs to be by design. That's why it's important to review your online and offline client journey to ensure consistency.
What is the goal of your brand?
The goals I most often hear when clients come to me to commission a rebrand are to attract more work, increase profits, attract better quality work, keep good clients, increase rates, grow departments, and attract top-quality staff or more staff overall.
These are all good goals, but a new website, logo and letterhead won't necessarily achieve any of them.
You first need to look at the reasons for having those goals. Why don't you have enough work? Why do you have high staff turnover, or low client retention?
The answers to these questions may lead you to decide that a rebrand isn't actually what you need. It may be more about training or cultural change, for instance. And if you change these effectively, this will have a positive impact on your brand, whether or not you also end up changing your logo.
If you do decide to rebrand, the answers to these questions will help you define the focus of your rebrand, and the tasks you will need to undertake. If your tasks aren't aligned to your goals, you could confuse the brand and waste a lot of money without achieving anything.
In order to develop, promote and build your brand to achieve your goals, consider using experts who can help you rebrand and find the right strategy and message for your firm.
How do you know what your brand really is?
You may have a visual brand you really like, but as we've seen, branding is about perception rather than logo, and you can't really know what that perception is as a current leader of the firm.
So how can you find out what your current brand says to the market, your staff, clients and potential clients?
Well, it's not rocket science: you just need to ask as many relevant people as possible what they think of your brand. This includes:
staff during exit interviews
friends and contacts at other firms, and at events
current staff
current clients.
Look at all your public-facing touchpoints, such as your website, recruitment pages, social media, advertisements, and information on other websites. Is it consistent? Does it communicate your brand effectively? Consider instructing experts to help you review what your brand says about you and what people think about you in the market. Experts can support you with branding projects, explain the rationale behind decisions, and challenge any internal views which may hinder the brand developing in the right direction.
How can you measure success and meet your brand goals?
Once you've done this work, you may want to make changes to any of the elements of your firm brand (see box). Any changes should be aligned to your goals, and reflected in your brand strategy.
Once your new strategy has been implemented, you will be able to review your goals using key statistics. Depending on your goals, these could include:
how many staff have referred new employees
staff turnover levels
how many new clients you've brought on board
the number of staff sick days
client satisfaction rates
the profit margin on cases.
In the end, your brand comes down to distinction: your ability to set your brand apart in a sea of similar-looking law firms. You must be able communicate your story consistently across the market, to staff and clients alike.
Everyone in the company is responsible for developing a strong brand, but as leaders, you will need to ensure it's not just a logo change or lip service being paid to new values. Unfortunately, a good brand is not something you can just buy: it's a process, and one that needs to be built over time. But if you get it right, it can have a positive impact across your firm. There's a lot to do when it comes to your brand, so there should be continual refinement and improvement. The market changes, and so should you.
Key elements of law firm branding
The areas that firms should analyse to develop and manage their brand identity
Brand promise: a short statement that tells current and potential clients what they can expect when instructing you.
Brand values: your core beliefs, and therefore what value you are bringing to the client over and above your competitors.
Brand equity: how your clients think, feel and act with your brand. Is there a benefit to you from what your brand says about your firm? For instance, do your clients believe you produce quality work or the best results? And do those things affect your bottom line or other metrics – for instance, because your clients stay loyal?
Brand story: the way you communicate information about the firm, to show how you can help clients, and the process for achieving their goals.
Visual brand: Do you stand out? Is your brand aligned on all touchpoints, from letterhead to Twitter?