Ann Harrison considers the future for legal businesses after coronavirus, and if it could lead to positive change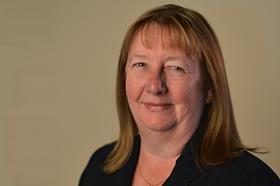 I am writing this in mid-March, when we are really only at the beginnings of dealing with the coronavirus outbreak. By the time you read it I have no doubt that we will be in the middle of battling the virus and trying to keep businesses afloat. I welcome the news of government-backed loans being made available to help businesses through the coming weeks. I hope that the major banks take a different approach to this crisis to that taken during the 2008 economic difficulties and give much-needed support to customers.
It may be that something positive will come from this epidemic if it changes the way we approach work, with more people being enabled to work from home as firms roll out agile working. Such a change can only be for good in the long term, for the environment and the wellbeing of staff, as well as reducing office-based costs. There is an element of trust in allowing staff more control over their working day. But we trust our staff to look after our clients and finances, so surely we can trust them to get through their workloads when they aren't under our eagle eyes?
Agile working was one of the topics highlighted in our recent People in Practice conference, held at Chancery Lane. This event, once largely attended only by HR professionals, is increasingly attracting a wider audience, as law firms understand that all people-related topics are vital in the management of a successful law firm. The day saw a wide spread of attendees from HR managers and directors to managing partners and business owners, from both large and small firms.
We began the day with a rousing keynote address by Alison Lobb, Woman Solicitor of the Year at the Law Society Excellence Awards 2019, and managing partner of Morecrofts in Liverpool. We asked her to tell us about her success. Her response was clear: it's all about the people. If you engage staff in the life of the firm and encourage them to believe in what you do, they are more likely to stay with you and deliver excellent client service.
Elizabeth Rimmer from LawCare and Peter Riddleston from LawNet discussed mental health in the workplace. Peter's input in particular, speaking of his own mental health problems, was warmly welcomed by the audience – it's always a brave thing to do to speak of your own issues.
Finally, I'm glad to say we covered agile working. Jeffrey Ng from DAC Beachcroft spoke about the practicalities of introducing the approach, including eye-opening figures on savings which could be made on office costs. Grant Beecham from Linklaters talked about winning people's hearts and minds as you introduce new ways of working and look to change the culture in your firm.
I wish you all the best as we struggle through difficult times. Hopefully there will be glimmers of hope and opportunities to look again at how we work which may benefit us all.