Resilient law firms reported a strong performance in fee-income and continued to invest in staff in 2021/2022, despite a challenging economic environment, according to our latest Leadership and Management Section Financial Benchmarking Survey.
Sponsored by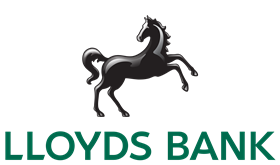 The Financial Benchmarking Survey 2023 presents financial performance data on the financial year from 31 March 2021 to 30 April 2022.
The survey is written and produced by the legal team at Hazlewoods LLP and sponsored by Lloyds Bank.
The 2023 results show that:
in early 2022, many firms were performing well, with 75% of participants recording year-on-year growth, with 46% seeing growth of more than 10%
median practice fee income increased by 9.2% and income per equity partner increased by 5.4% from £891,693 in 2021 to £939,525 in 2022
median net profits per equity partner increased by 39%, from £146,417 in 2020 to £203,199 in 2021. This is likely driven by a combination of:

median net profits per equity partner dropped by 1.8% from £203,577 in 2021, to £199,846 in 2022, down on a strong 2021, but performing well above pre-COVID levels
median spend on non-salary overheads per fee earner (everything except salary costs) increased by 6.4%

What do these findings mean for firms? And how can they inform how you run your business? Explore our results overview

Change in fee income compared to the previous year's fee income

Overheads and profitability as a proportion of fee income
Paul Bennet, chair of the Leadership and Management Section, said:
"In tough economic times, the resilience of law firms shines though.
"Although we need to remember these finds pre-date the cost-of-living crisis, the UK's political contortions of 2022 in terms of multiple prime ministers and, of course, the impact of the war in Ukraine.
"The results reflect the property boom of 2021 and the challenges in the service economy during the 2021/22 financial year.
"Resilience is a good sign, knowing as we do that firms are currently steering through the ongoing choppy waters.
"Firms reviewing this year's results might like to consider the growth in fee income, the 10-day reduction in lockup and the median equity capital trends. These three give a great insight into fee income, collection and capital needs: all of which will be useful to help plan ahead.
"The benchmarking aspect should help those who took part to be more profitable again.
"For those who did not take part, looking at the trends can help with planning.
"And, of course, taking part next time would ease the use of the data, as every firm that participates gets a personalised summary to help them with business planning using their own data."