As the deadline for professional indemnity (PI) insurance renewal approaches in October, Martin MacHale offers a guide on making sure your firm is properly supported in case of potential claims – and why you should not leave renewal to the last minute.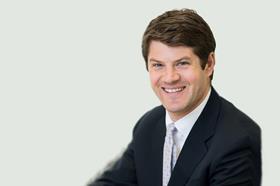 In recent years, too many insurers have jumped on the PI insurance bandwagon, hoping to benefit from high premium rates. However, many have done so without a proper understanding of the Solicitors Regulation Authority's (SRA) minimum terms and conditions and their true exposure to long-tail claims. This has driven down rates and created artificially low premiums. A number of these inexperienced insurers have left as quickly as they arrived.
There is an alarming level of 'passported', unrated capacity currently entering the market
The SRA Indemnity Insurance Rule 6.1 states that firms must have qualifying insurance provided by a participating insurer. If that insurer becomes insolvent the firm must find replacement cover "as soon as reasonably practicable and in any event within four weeks" of the insolvency event.
The openness and prevailing wording of the SRA minimum terms and conditions have continued to see law firms exposed to a potentially high level of claims. It is therefore crucial that law firms, regardless of size, adopt a professional and engaged approach to risk management and PI insurance. Renewing your firm's insurance as an afterthought or late in the day could have serious consequences.
Understanding the wider market
Since 2014, unrated insurers have entered the PI insurance market – only to liquidate or withdraw capacity. QIC, Enterprise, Alpha and Elite are just a few examples. In 2018, CBL Insurance Europe was placed in administration – regulators having assessed that it had insufficient funds to meet its claims.
Uncertainty has continued over the last 12 months as the PI market has undergone some substantial changes. A number of established insurers have withdrawn their underwriting capability, leaving the excess layer market – and leaving firms seeking cover at short notice, exposed to increased rates. The same is true for the primary layer markets, where insurers have redistributed significant amounts of their underwriting capacity to other areas deemed more profitable and predictable.
Four in five law firms in England and Wales still renew their PI insurance on 1 October. In the final weeks approaching 1 October 2018, Libra Managers, which provided cover to 20 of the top-200 law firms, confirmed it would not underwrite any new business. This left half of the firms with just six weeks to find a new insurer before their renewal date on 1 October.
Working with committed insurers who understand the risks and exposures of the PI insurance market has never been more important.
Issues in the market
Our specialist PI team have over 50 years' experience in advising and placing law firms' insurance. Below, I list some of the main issues we have seen and look at two key ways to protect your firm from future claims.
Common issues include:
buying cover unfit for purpose
placing your insurance with an underwriter not suited to your firm's risk profile
choosing an insurer based solely on price.
1. Purchase the correct level of cover
Firms can buy cover which is not fit for purpose. This can come about as a result of being underinsured – only obtaining the minimum level of indemnity set by the SRA in order to save costs, or having too high an excess to try and bring down the premium.
A poorly advised law firm may not understand its true exposure, and in turn, the ramifications of underinsurance. By purchasing the minimum limit of indemnity, say £2m for a partnership, the partners could find themselves personally liable. A claim of £2.1m would leave the partners responsible for £100,000. This could result in a well-run firm going into run off in a dramatically short time. Examples such as this are more common than you may think.
Make sure you understand your current and future exposures. Discuss your limits of indemnity with your insurers, explaining any new instructions that might affect this. Do not take an unrealistically high excess in an effort to reduce your overall premiums. Claims do happen, your policy is there to support the firm.
2. Place your risk with the right insurer
Each insurer will view and rate a firm differently. These variations in price and cover are dictated by a number of factors – it may be how an insurer views a particular type of work or what it believes is a satisfactory manager-to-staff ratio.
A cheap premium can be a warning sign. Selecting the right insurer – in terms of its commitment and understanding of the PI market – is vital. While an insurance broker is under a duty to exercise reasonable skill and care when selecting an insurer, it does not guarantee the performance of the markets in which it places your firm's business.
Do not allow yourself to be blinded by short-term, cheap premiums
Having a relationship with a specialist PI underwriter is crucial. The latent nature of PI claims requires an underwriter to truly understand the risks it is accepting. While this might mean paying a slightly higher premium, it can also mean a greater level of consistency. Underwriters who understand this market will remain in the game.
Make sure you understand where your insurer's capacity comes from and what quality it really is. There is an alarming level of 'passported', unrated capacity currently entering the market. If your premium seems unrealistically low, it probably is. Push your broker to explain who your insurance is placed with and why it has selected this insurer on your behalf. Never accept "because they are the cheapest" as a valid answer!
Looking at the problem further
In the approach to 1 October 2019, the PI insurance market continues to change as insurers reduce underwriting capability, increase rates, and more unknown entities enter the market in an effort to piggyback on premium increases. During this period of significant change, make sure your broker is carrying out a comprehensive market exercise – otherwise you risk paying an inflated premium unnecessarily.
Make sure you understand the financial security of your insurer and exactly where its capacity comes from. Do not allow yourself to be blinded by short-term, cheap premiums. Short-sighted firms will continue to suffer, whereas risk-conscious firms that understand the importance of PI insurance will continue to see the benefits of using 'A' rated insurers. It is these insurers, who understand this complex product and how to write it effectively that will remain committed, providing continuity and long-term relationships to law firms.
PI insurance is more than a regulatory cost; you must consider the cover beyond the piece of paper stating your firm's limit of liability. Take the time to engage with your insurance broker. Remember, they are there to support and advise you year-round, not just in the months and weeks before your policies are due to renew.