Shaheen Mamun, co-founder of Black Antelope Law, talks to Lucy Trevelyan about setting up a law firm as an introvert, thriving in lockdown, and the importance of diversity in the legal profession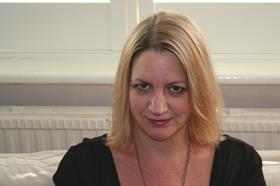 Most newly-qualified 20-something solicitors are found jostling for position on the lower rungs of their career ladders. Not Shaheen Mamun. Alongside his "lifelong mentor", Simao Paxi-Cato, a barrister and business coach, Mamun co-founded Black Antelope Law in 2018, at the age of just 26.
Armed with what he describes as "a millennial mindset", Mamun, as a solicitor and the firm's chief operating officer, set out to deliver an embedded model for a law firm to deliver services efficiently for clients. "Simao and I were committed to adding our input to the debate over the collaborative fusion between the solicitor and barrister professions," Mamun explains.
The firm's name, Mamun says, is intended to reflect the support his team provides to its clients. "This involves achieving their objectives through a range of services that combine intelligence and awareness, communication, learning, and decisive action: the traits that the antelope symbolises and represents."
The firm covers a broad range of practice areas, including business law, property law, immigration, family law, private client, public law, regulatory law and civil litigation. The wider Black Antelope Group also offers coaching to both individuals and companies in the UK.
Out of the comfort zone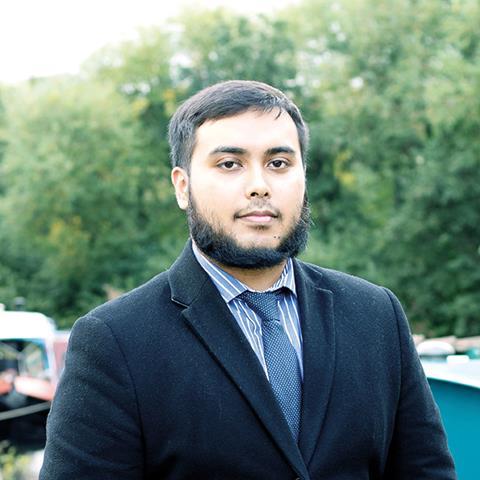 Mamun, however, did not find the initial set-up process easy. "I am an introverted person by nature, and I have always been shy to people when meeting them. The start-up phase of Black Antelope Law was tough, because although I knew I could make an impact, I realised quickly that I could not be successful if I did not do what made me uncomfortable."
Where an individual stays in their bubble, he says, they will never achieve anything great. "They will not stand out, network with anyone, command enough awareness, and they will never be able to make an impact, which all adds up to a lack of success – something I experienced quite early on. I therefore began to do all the things that I knew were necessary but did not want to do."
This, he says, opened a whole new world of opportunities. "It was tough at first, and I did experience some anxiety as I explored into the unknown. But the best lesson I learnt is that I started becoming more comfortable with this. Today, I no longer feel uncomfortable getting outside of my comfort zone. It is like I am now comfortable being uncomfortable."
Service mindset
The firm prioritises customer service in its client offering; quality is put over quantity in the firm's caseload, to ensure its people can devote the best of their expertise towards the outcome of any instructions.
"Our clients pay for a premium service to be with us, and they understandably expect a service that matches this, as they would expect from any other service provider. Too many lawyers deliver the legal expertise customers need, but fail to deliver the customer service they want, and that is the trajectory that we sought to avoid at Black Antelope Law."
Frequent communication, he says, is vital to maintaining a good relationship. "We make it clear from the outset how and when we will keep our clients better informed. In a modern market, clients want regular progress updates, even if that is just to hear that you are still waiting for something to happen. Getting feedback from our clients is also the best way to understand how well we are delivering, what they want, and what we can do to improve as a startup."
People and diversity
Black Antelope Law's current staff count consists of Mamun, Paxi-Cato, a practice manager who oversees the firm's daily administration, a litigation assistant who assists with casework, and an apprentice. The firm currently has offices in Chancery Lane, London, and in Rubery, West Midlands, and is looking to open another branch office in Bristol for its clients in the Western Circuit. "We are also looking to continue our expansion overseas in Angola, Senegal and Bangladesh, although this has been put on hold due to the COVID-19 pandemic."
Although the firm has, in the past, taken on trainee solicitors to undertake relevant seats as part of their recognised training, this, along with its recruitment process for solicitors and barristers, has been put on hold as the firm streamlines its operations for business continuity purposes during the outbreak.
The firm, Mamun says, looks for colleagues who match its culture of inspiration, innovation and intuition, and have a unique focus on diversity and equal opportunity. Mamun sits on the Law Society's Equality, Diversity and Inclusion Committee, and
Paxi-Cato is a social mobility ambassador for the Bar Council. The firm was also shortlisted for the diversity and inclusion award at the Modern Law Awards 2020.
Our passion was always to challenge the stereotype that people of our background cannot do well or lead in professions
"Simao and I both attended the same secondary school in inner-city London, are from a working-class BAME background, and our passion was always to challenge the stereotype that people of our background cannot do well or lead in professions," says Mamun. "We believe BAME people can do well in positions of leadership and offer a different way of leading based on cultural factors and backgrounds – an aspect that the legal profession has been relatively slow to address until recently."
As a manager, Mamun tries to avoid micro-managing, preferring instead to let his colleagues work independently. "However, my colleagues always know they can come to me if they need help on a case or are having any difficulties. I like everyone to feel involved, so when it is time to make a business decision on behalf of the firm, everyone has a chance to provide their input and suggestions on how to do things better. I ask questions, listen to their answers, and, whenever possible, implement their solutions."
He recalls a time when his team was brainstorming ideas for a possible fundraising campaign, which led to the firm becoming the headline sponsor of the Maternal Aid Association's second gala event. "We were able to help and support the charity to raise £53,565 on the night for the benefit of maternal health care. Everyone was involved in suggesting ideas, and we decided in the end by taking a democratic vote from everyone in the office."
Colleagues, he adds, are clearly more valuable when they have opportunities to learn new skills. "We therefore make it a priority to provide our team with the training they need to advance in their careers."
Looking ahead
The legal sector is innovating at a rapid pace, Mamun says, and many changes are expected within the next five to 10 years, with cyber threats, Brexit and artificial intelligence (AI) all likely to have a big impact.
"As the implementation of Brexit looms, more firms will see this as a key challenge to their financial performance aspirations, and this will have an impact going forward for all practitioners. Cyber threats are also an area of serious concern for law firms. Data security and privacy failures can quickly ruin reputations, and pose regulatory issues. It is therefore alarming to see relatively low levels of law firms being involved in crisis management training – this is slowly being addressed, but must be immediately done to avoid the prospective problems that may soon arise."
From his own experiences and that of other lawyers he collaborates with, technological change, such as the rise of AI in the legal sector, is seen as a big challenge.
"It is the larger firms which have led, and will continue to lead, the way in using and developing emerging and digital technologies to improve efficiency and profitability. Therefore, this may create a disparity between them and survival of the traditional high street firms, while creating a breeding place for new virtual law firms.
"At Black Antelope Law, we recognise that the way that we live and work has changed so much over the last decade that it's not enough for individuals and firms to identify what they require – for instance, a lawyer – they also need to be able to identify how they will access legal services, taking into account working hours and days, travel distance, disability and so on. We offer several flexible solutions to try to meet the needs of our clients – for example, telephone and video conferences."
Lockdown and remote working
The culture of remote working is fast becoming the norm for most companies, even more so during lockdown, and this is something that Mamun's firm has heavily invested in – particularly its custom-made cloud-based practice management software, which the firm was involved in developing during its startup phase.
"There are occasions when remote working is a necessity – for example, when there are travel problems, bad weather, power outages, office closures or health issues, as is applicable during the current COVID-19 pandemic. Forward-thinking firms such as ours were implementing remote working policies before the pandemic, to ensure business continuity and productivity, and empower colleagues to continue performing casework remotely and managing business operations as usual."
Implementing the correct technology is one factor that is playing a vital part in helping to facilitate this move to working from home for himself and his colleagues, Mamun says.
"Cloud technology is by no means new, and has become a gamechanger in that people can be just as productive at home as in the office. Cloud-based practice management software enables a legal professional to work anywhere, anytime and from any connected device, which must be protected though encryption and relevant protective software."
Like many law firms during the COVID-19 pandemic, Black Antelope Law experienced business slowdown in the spring, which would ordinarily have been a busier time for the firm.
"We decided to take this time to act as motivation for us to continue our vision, and we immediately went about creating a business development plan of action to help us not only now, during a difficult time, but also going forward as a firm. Post-COVID-19, Black Antelope Law should hopefully be in a robust position and ready to continue the progression of our vision. We are grateful that the measures we had put in place for remote working are now paying dividends, while our clients and stakeholders are embracing more use of technology and moving away from a traditional style of correspondence."