In Wales, poor broadband service and a longer and more severe lockdown have had significant impacts on law firms and their clients. Managing partners Clive Thomas and Dr Nerys Llewelyn Jones explain how they have developed their business models to work and serve clients remotely
Clive Thomas of Watkins and Gunn Solicitors looks at the effects of lockdown on his firm and its clients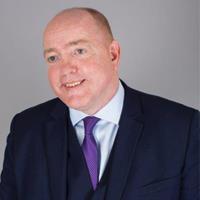 I am the managing partner of Watkins & Gunn Solicitors, a six-partner practice with three offices across South Wales, employing around 50 staff. We are a high street practice, offering a full range of legal services.
Prior to the pandemic, our lawyers had laptops, and support staff had thin client machines in the office. We were mainly office based, with paper files, using an office management system and digital dictation.
When lockdown was announced, we furloughed about a quarter of the staff, ordered additional laptops, and set up home working, including our accounts function. We have a voice-over-internet-protocol phone system, so could easily transfer those by an app. We also used a phone answering service to assist us with day-to-day calls. Post was awkward, as we were still receiving hard copy post – even from the courts – so we had to send someone into each office each day to scan it and send it out.
We have adapted to allow digital client onboarding, with remote ID verification, online forms, and video appointments. We also bought additional software to enable us to prepare digital court bundles. However, some clients, mainly those collecting wills, still had to be seen in person. So we had to improvise – at one point, we set up a table on the porch of the office to help people al fresco!
We were concerned about the danger of a lag effect: that is, if we were not winning new client work, we would see the effects on fees further down the line. We therefore knew we had to adapt our services. Wills was a good example of this: we developed an online wills questionnaire and an explainer video to show how wills could still be prepared safely. We have marketed our services on social media and on our website, in context, emphasising that we are still open for business and able to deliver services remotely.
Like many firms, we have quickly become old hands at using video conferencing. Clients seemed to adapt to it very easily – even the more senior ones, as they had started using it for family catch-ups. (Having said that, we did have one very cautious client who wore a face mask for a Zoom call!) Video calls have also been a great tool for keeping in touch with our teams and with the 'furloughers', through quizzes and training events.
Our journey back to the workplace has been a lot slower than in England, as Wales has taken a more cautious approach to relaxing lockdown rules. The difference between English and Welsh law firms has been more noticeable for those living on the borders. It will be interesting to see whether this helps in the public understanding that there are growing differences in the law in Wales and England.
We are now on what we call "Phase 2" – returning to the office by rota, with limited numbers and careful rules, to ensure proper distancing. In Wales, the Health Protection (Coronavirus Restrictions) (No 2) (Wales) Regulations 2020 require employers to take all reasonable measures to ensure that a distance of 2m between all persons is maintained. We have followed government guidance, and using the Law Society's toolkit on safe return to the office, have carried out a risk assessment and have had a modified reopening. Safety was a priority: we arranged a deep clean of all offices, had the water systems and water coolers checked, put up the health and safety posters in Welsh and English (also from Law Society's toolkit), and put up screens. We have issued PPE including branded masks, and the key tools to avoid touching doors and equipment
We have been gradually bringing staff back from furlough. The relaxation of the housing market restrictions in Wales has been slower than in England, as was the decision about a holiday from Land Transaction Tax (the Welsh version of stamp duty land tax). However, we have now seen a welcome 'bounceback', with increased property instructions.
Moving forward, we see this as real opportunity to do things differently. It would be a real shame to lose that opportunity by just going back to doing what we used to do. I believe there has been a huge cultural shift to a preference for a contact-free service where possible, so we will retain the remote systems that have speeded up efficiencies during lockdown. Staff have enjoyed home working and proved that they can be just as effective without physical supervision, so we intend to introduce flexible working, to include home working and, as a consequence, have noted a reduction of the need for office space. We are also trialling a relaxation of our dress code.
We think that if we are to compete, we must adapt our business model to meet the way clients will wish to engage with us. Like most Welsh businesses, we will need to make an investment in technology in order to improve our software and IT systems to compliment remote working and achieve greater efficiencies through artificial intelligence. This chimes very well with the Welsh Government's stated aim of delivering a digital Wales and making Wales a digital nation.
I would also like to mention the really important role that the Law Society's Wales office has played during the pandemic. The team has kept the profession in Wales fully informed of developments during lockdown, including grant opportunities. They have taken forward issues faced by practitioners, and raised them with Welsh government, the Ministry of Justice and other relevant bodies, and provided very useful briefings.
Dr Nerys Llewelyn Jones looks at the effect of lockdown on access to justice, including in how her firm accesses and supports its clients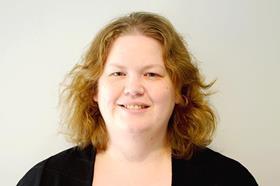 COVID-19 has highlighted the role that justice plays in our communities. The rate at which the law has had to change to respond to the daily developments and challenges we have faced has been unprecedented. The rules and guidance in response to the virus have differed between England and Wales, and my firm, which works and has clients on both sides of the border, has had to keep abreast of the changes in both at the same time.
As a business owner, I found it hard to deal with the initial uncertainty that we all faced as to what the future held, and the fear that coronavirus would attack our staff, friends, family and clients. We implemented new policies and ways of working overnight, and began a journey of transformational change within the business.
Two things were key in our approach.
First, our mindset as a business is to find solutions to problems, and to be constructive and positive in the face of all challenges. Of course, the cause here is not something that we can fix, so we concentrated on what we could do. Our cloud-based system stood up to the test, and we were able to mobilise quickly in terms of our systems, so that we were ready before lockdown was imposed. We have encouraged remote working since the business started in 2011, but doing so across the firm at the same time required an extra level of coordination. It is not only fee-earners who are working from home, but also our administrative staff, who have been instrumental in our ability to deliver our services consistently through COVID-19.
Our clients predominantly live and work in rural areas, and we deliver legal services in areas which are often deemed to be deserts in terms of access to justice. A number of our clients would also be deemed 'digitally excluded': poor broadband service is a huge issue in rural Wales, so some of the options for keeping in touch are not as readily available to some our clients.
However, geography should not be a barrier to obtaining legal advice; phone and video calling means we can advise anyone, anywhere. Legal advice should be available to anyone who has a smartphone! Despite connectivity issues, we have also embraced technology to assist in providing our services. Conducting virtual meetings with clients, mediations and hearings is now normal. We have put together a 'how to' guide explaining how to set up video calling, which staff can send to clients and others who we engage with, and we use the most common apps for conducting virtual meetings.
Second, we decided that the changes that we made were going to stay, as part of our long-term strategy for growth of the business. I see this experience as an opportunity for transformation in the operation of our business that should be embraced. For me, this meant that we were able to create stability within the business at a time of great uncertainty. So, we are in the process of embedding a new digital business model which works whether we are in lockdown or not, and which provides a platform for the future. After only a few months, we are amazed by the efficiencies it has provided.
As a business leader, I have found this period of time beneficial in terms of working on the business and thinking creatively about how we can deliver our services in a more effective way. The adapted business model that has emerged at Agri Advisor will be maintained for the foreseeable future. We see no need to have our staff hurry back to our 'offices' when working digitally has worked so well for us: far from causing disruption to our services, it has enhanced them. We have developed what was a remote working policy into what has become a digital working policy. We no longer use offices in the way we did previously. They have become 'hubs': centres which facilitate and enable those who work within the business to deliver services effectively to clients. They are occupied by a handful of key staff members who carry out a limited number of functions that require office presence, such as post opening, sending post which still must be delivered on paper, and accessing original documents and deeds which are in secure storage. We are moving towards a paperless operation model, something which I thought I would never persuade some members of our team to do! The transformational changes of the last few months have enabled us to move to a new digital way of working much quicker than I could have hoped for.
I was determined to make sure that COVID-19 did not derail our strategic vision and plans for growth, and I am pleased that we have been able to recruit two additional fee-earners during this time. One lives two hours from our nearest hub – testament to our faith in the new digital model that we have developed.
The impact of lockdown on justice in Wales has been far reaching, and looking back, the first few weeks were extremely stressful and worrying. However, since then, we and many other firms have come to value the transformational change lockdown this has caused within the operation of justice in Wales and the ways in which we as lawyers deliver our services. I still don't regard Agri Advisor as a 'virtual' firm, as we still have hubs and bricks and mortar which have our brand above the door. However, we are definitely a digital firm, and one which engages with others via the virtual world that is increasingly accepted and adopted across the legal sector and far beyond.
My guilty pleasure over lockdown has been playing Minecraft with my boys. It is a game of survival, characterised by agility and creativity – skills which every law firm leader needs to have in the virtual world that we now live in!