Yorkshire-based Wosskow Brown hit the headlines earlier this year when it announced that it was moving banks, opening up banking facilities worth nearly £2m. Grania Langdon-Down talks to managing partner Ian Brown about the change, and the firm's expansion plans
When the soothsayers warn personal injury (PI) firms to 'get big, get niche or get out', Wosskow Brown managing partner Ian Brown's riposte from the heartlands of South Yorkshire is characteristically down to earth: "Get competitive, get visible, get local".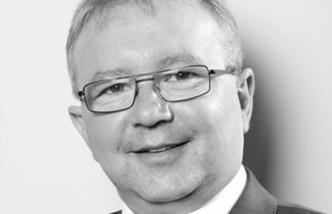 Key to the first of these goals was his firm's recent major coup – moving its banking arrangements from RBS to HSBC Commercial Banking in South Yorkshire, opening up banking facilities worth nearly £2m to grow the firm's operations. So, at a time when many law firms are bemoaning the lack of support from their banks, how did Wosskow Brown get HSBC to buy into its vision for the future?
Banking on success
"Expansion – mainly through organic growth – has always been on our agenda, so we knew we needed funding," explains Brown. "While a lot of firms take out profit share, our strategy has always been to pay ourselves a salary and plough the profits back into the business, so our gearing is attractive." However, when the firm started shopping around in 2011, he found that many banks, including its own at the time, were "less than eager" to invest in expanding law firms.
HSBC, on the other hand, was clearly hungry for the firm's business. "Once we opened a dialogue with them, it was straightforward," he says. "We understood them and they understood us; we agreed specific milestones and strategies and the relationship works like a partnership."
The due diligence carried out by the bank was thorough. "We expected them to poke into every nook and cranny of our history, to ensure our plans stood up to scrutiny, and to check that the market is there for us to expand into," he says. "What we didn't expect, which was reassuring when it happened, was how much of the bank's decision to fund us was based on the partners' personalities, zest, ambition and openness."
The change is already looking to be a wise one: the firm, with a turnover of £3.5m, delivered 13% growth in the last financial year, and is now on target to hit this year's growth target of 15%.
Building foundations
A dip back into the firm's history finds links going back to the mid-19th century. Michael Wosskow and David Brown, Ian's father, were both partners in Yorkshire firm Russell & Creswick (now defunct), which specialised in business rescue. They left to form Wosskow Brown in 1995, and one of their early purchases was the 150-year-old Sheffield firm, Glass Bagshawe.
The new firm started with seven employees. By 2002, it had 20, and over the last decade this has grown to 80, including 12 solicitors, four legal executives, four trainees and 21 legal assistants. It has opened three new offices in the past 12 months.
David Brown was keen for his son to follow in his footsteps, but Ian had already established a career in business. "At 17, I had started work at a quarry through a Youth Opportunities Programme," he recalls. "I worked my way up through the ranks until I was put in charge of a tarmac plant, turning it round in two years from loss-making to profit." Deciding it was time to make money for himself, he bought into a plant hire company at a time when the construction industry in Sheffield was buoyant. With a sharp nose for business, he sensed trouble ahead and sold up before Sheffield City Council went bust after hosting the 1991 World Student Games. He then tried his hand at being an entrepreneur, before his father encouraged him to put his business nous to work in the legal sector.
He joined his father's firm, Russell & Creswick, in 1992 as a clerk. He took his first year of legal executive courses, but was struggling to combine work and study with a young family. So at 28, he "bit the bullet" and enrolled at Sheffield Hallam University to read law, followed by the LPC at Sheffield University. He kept working part-time at Russell & Creswick and then Wosskow Brown to fund his studies, becoming Wosskow Brown's first trainee in 1998. He qualified in 2000 and went on to head the PI department, becoming a partner in 2002.
In 2006, the firm's accountant recommended a change from the flat management structure of two equity partners to become an LLP with six partners, also enabling the two founding partners – including David Brown – who now works part-time – to work out an eventual exit strategy.
A year later, Brown became managing partner and set about establishing a private client department and expanding the firm's commercial work. He tried to set up a factory-style conveyancing section, but says they were lucky not to have gone in too deep, because the recession then hit and it could have proved very costly for the firm.
Expanding horizons
Since he became managing partner, a key part of Brown's strategy has been to capitalise on the firm's strong local roots and build its brand recognition locally. "I was conscious that we were hidden away," he says. "Our office was on the fourth floor of a building which we owned. We rented out the other floors but we didn't even have a sign outside for local people to find us." Now, two of the firm's three Sheffield offices have an 'open shop' style, which it plans to replicate when it expands further. Legal assistants sit on the 'shop floor' in reception to help customers who, he says, expect a more commoditised approach to legal advice, with fixed fees, competitive pricing and a more open, approachable style.
"It always amazes me when I go to the offices of certain major firms and you have to ring a bell and be quizzed via an entryphone just to get into the building," Brown says. "It is intimidating and unwelcoming. We are the polar opposite."
He is also keenly aware of the value of word of mouth, so he emphasises the importance of good client service. "I tell my staff there are three types – good, bad and average. People talk about the good and the bad but they don't bother to mention the ordinary."
The firm has also been using radio advertising to build its brand. It recently did a six-week campaign using the actor Sean Pertwee, focusing on its PI work. In mid-October, it launched another six-week campaign using its own staff and clients to talk about the firm. Other marketing tools include a Legal Advantage Card, which offers clients savings every time they use a Wosskow Brown service, and a sports development fund to help build grassroots sports by offering professional sports clubs, UK-registered community amateur clubs, and individuals who are registered with an official UK body, up to 25% of the costs for their club every time they use the firm.
Along with its new offices, the firm bought the Barnsley office of Atteys, which it took over before Atteys was intervened into by the SRA, taking on 20 members of staff. Since then, it has been building the firm's brand recognition in Barnsley by sponsoring events, including a street festival, and is planning a Christmas extravaganza and a Party in the Park next year. Brown is also looking at other potential opportunities. "We have been talking to firms over the last 18 months who want to sell their PI books," he says, "but so far we have been gazumped by bigger firms."
These changes have already reaped benefits: Wosskow Brown was voted best small firm in Yorkshire by its peers, including lawyers and judges, at the 2012 Yorkshire Lawyer Awards.
And at the same time as building local business, the firm has also begun developing its UK-wide reach. Its staff, including partners from Malaysia and Pakistan, are multi-lingual, offering advice in 10 languages. In May, the firm opened an office in north London with two members of staff. Brown is planning to develop the firm's network of contacts built up through its PI work, to offer a broader range of services. "What we have learnt is that London isn't in recession," he says. "Clients are very demanding about service and are willing to pay for it, so if we can do the work at Yorkshire prices, we will do very well."
Branching out
Brown has also been instrumental in the growth of the firm's PI business, which now makes up 60% of its work; it also practises in family and private client, residential and commercial property and company and commercial, plus a small amount of employment and insolvency.
The most pronounced growth in PI work for the firm was in the early 'noughties'. The firm had built up links through its business-rescue work with many companies which it had helped to survive during critical changes to credit hire agreements in the mid-1990s, and these companies wanted the firm to be their solicitor. The PI department grew from one to 11 staff in just four years, thanks to referrals from insurance brokers, body repair shops, hire car and recovery truck companies – it built particularly strong links with the Polish and Sri Lankan communities through their garage networks.
When the ban on referral fees was lifted, the firm kept away from insurance companies which demanded big fees. "I didn't dislike referral fees," says Brown, "but I did dislike the way they evolved with people getting greedy. We were lucky that the communities we worked with generated work nationally but they didn't rely on the fees. Now they are banned in PI claims, we have advertising agreements with those communities so we pay a fixed amount for adverts, regardless of the amount of work they generate."
As with all PI firms, the Jackson reforms have had a huge impact. Most of the firm's work is done under conditional fee agreements (CFAs), and it charges a 20% success fee rather than the maximum 25%, as part of its marketing strategy. It also offers the new-style damages-based agreements, which Brown says "seem to be working and may well take over from CFAs if the success fee keeps being pushed down."
Overall, however, Brown views the Jackson reforms positively. "We are now more focused on pushing our own name, our own brand, our own reputation and winning work thanks to recommendations, track record and increased profile, which can only be a good thing."
Looking ahead
After so much change, 2014 is going to be a year of consolidation. "We want to let the projections turn into reality," he says, though, he adds: "If something feels right, I will be the first to go knocking on HSBC's door."
In the meantime, when asked to single out what made the firm attractive to the bank, he says, with typical down-to-earth humour: "If I could, I would bottle it and sell it – I think the main ingredient is not being daft."


Grania Langdon-Down is a freelance journalist