This conference will focus solely on commercial litigation, and will assess the development and impact of the Jackson reforms on the commercial litigation landscape.
Litigators will learn about and share experiences of the latest Jackson-related developments, with a high-calibre line up of judges, litigation solicitors and costs experts on the platform, and delegates will be given the opportunity to ask questions and join in debate from the floor.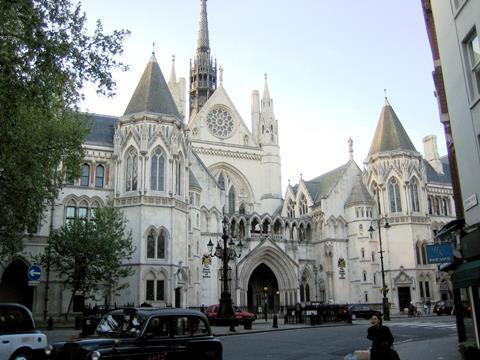 The event will include a detailed and practical examination of budgeting and proportionality, looking at the approach taken by courts and the tactics deployed by claimants and defendants. It will also cover the new billing 'J-codes' and what lawyers need to know about these; fresh developments in relation to third-party funding; and the changes being worked on in relation to damages-based agreements.
Why attend?
Hear from litigators at the coalface on how the first 18 months of the reforms have affected their legal businesses
Find out how firms have approached the new costs budgeting regime, how they have overcome problems, and what the reaction of clients has been to the new budgeting process
Discover the extent to which firms have been making use of CFAs/DBAs in the new landscape and what their plans are for the future regarding these funding models
Learn how to cope in the new compliance-driven era and avoid being penalised for breaching court rules and orders
Gain an opportunity to network with other professionals in the commercial litigation arena.
Programme
13:15 - 13:45 Registration
13:45 - 13:55 Chairman's welcome
David Greene, senior partner, Edwin Coe
13:55 - 14:30 Keynote
Mr Justice Flaux, judge, Commercial Court
14:30 - 15:30 Plenary panel: cost budgeting
- Extension to higher value cases and Commercial Court
- What effect is budgeting having in practice?
- Are judges applying budgeting consistently?
- What problems are emerging?
Sue Nash, managing director, Litigation Costs Services
Martin Cox, partner, Kennedys
PJ Kirby QC, barrister, Hardwicke
15:30 - 15:45 Refreshments
15:45 - 16:05 J-codes
Deborah Burke, costs lawyer, Deborah Burke Costing Ltd
16:05 - 16:25 DBAs and what the CJC working group are doing
Prof. Rachael Mulheron, Department of Law, Queen Mary University of London
16:25 - 16:50 Third party funding including developments in relation to lower value claims
Matthew Amey, director, The Judge
16:50 - 17:10 Part 36 provisions of the CPR
David di Mambro, Radcliffe Chambers
17:10 - 18:30 Drinks reception
Price
All conference fees VAT is 20%.
Member of Section £200 + VAT = £240
PC Holders £225 + VAT = £270
Non- PC Holders £325 + VAT = £390
Members of TLS Working for NFP £175 + VAT = £210 (please contact events@lawsociety.org.uk to apply for this rate)