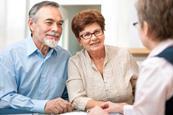 We've partnered with LawWorks to launch a centralised online platform to help coordinate pro bono advice from the legal profession in the event of a major incident

Reuben Glynn shares some of his litigation firm's experiences from the pandemic, changes they've made, and plans for moving forwards.
Join us for a regulatory update from the Solicitors Regulation Authority at our third spring conference webinar.

Genevieve Cripps looks at challenges within the disclosure pilot scheme (DPS) and considers recent court decisions to help you interpret and apply the rules.

The rules on when claimants need to seek court permission to serve proceedings out of jurisdiction changed on 1 January 2021. Henk Soede, barrister at 1 Chancery Lane chambers, looks at a recent case where permission was granted.