The rules on when claimants need to seek court permission to serve proceedings out of jurisdiction changed on 1 January 2021. Henk Soede, barrister at 1 Chancery Lane chambers, looks at a recent case where permission was granted.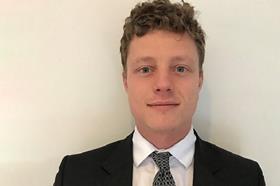 In On The Beach Limited v Meeting Point Youtravel Tourism LLC [2021] EWHC 83 (QB), On the Beach (OTB) sought to serve an additional claim on Meeting Point, a company registered and domiciled in Dubai. The additional claim was brought on the basis that Meeting Point was liable to indemnify OTB in respect of an ongoing personal injury claim brought against OTB.
Due to the difficulties involved in serving in Dubai, OTB served the additional claim on the London offices of Youtravel.com (Youtravel) pursuant to Civil Procedure Rule (CPR) 6.9, on the understanding that this address (55 Strand) was a "place of business" of Meeting Point. Meeting Point contested jurisdiction and submitted that service of the additional claim at Youtravel's address was invalid.
In response, OTB made a number of cross-applications under CPR 6.12, 6.15, 6.16, 6.36 and 6.37, relating to service of the additional claim.
Place of business
In a wide-ranging judgment, Mr Justice Bourne found firstly that service had not been validly effected pursuant to CPR 6.9, as Youtravel's office was not a place of business of Meeting Point. Applying the guidance in Adams & Ors v Cape Industries Plc and Another [1990] 1 Ch 433, Mr Justice Bourne concluded that the key factors were that:
Meeting Point and Youtravel have two separate corporate identities
the two companies have separate finances and different employees, and
the premises at 55 Strand are occupied and paid for by Youtravel, not Meeting Point.
Cross applications
Service on an agent of a principal who is outside the jurisdiction
OTB's application under CPR 6.12 was denied. Mr Justice Bourne found that the threshold conditions under CPR 6.12 had been met. However, CPR 6.12(2)(a)(iii) also required the applicant to show why service out of the jurisdiction could not be effected, and this had not been evidenced.
Court's power to dispense with service of the claim form
OTB's application under CPR 6.16 was also denied. Mr Justice Bourne found there were not sufficiently exceptional circumstances to justify making such an order, as there was at least one other avenue by which service could still be effected (that is, by serving in Dubai).
Court's permission to serve outside jurisdiction
OTB's application to serve out of the jurisdiction under CPR 6.36 and 6.37 was granted.
Mr Justice Bourne considered that the jurisdictional gateways at paragraphs 3.1(4) and 3.1(6)(c) of Practice Direction 6B had both been met. He also considered that the jurisdiction of England and Wales was the proper place in which to bring the claim, as required under CPR 6.37. The fact that the underlying claim was being pursued in England – and that the deed of indemnity contained an English law clause – indicated that the courts of England and Wales were the appropriate forum for the claim.
Service by an alternative method or at an alternative place
Most significantly, OTB's application under CPR 6.15 was also granted.
In reliance on this provision, OTB sought an order permitting service at Youtravel's London address. Although it was common ground that CPR 6.15 cannot be used to circumvent the requirement to obtain the court's permission to serve outside of the jurisdiction, such permission had been granted by Mr Justice Bourne.
The question, then, was whether there was "good reason" to make the order. Drawing from the dicta in Abela v Baadarani [2013] UKSC 44, Mr Justice Bourne determined that "a critical factor" when deciding whether to exercise the discretion under CPR 6.15 was the respondent's awareness of the content of the claim form. Meeting Point was aware of the claim form's content, so that factor was present.
The issue of delay was a further factor in the underlying proceedings. Plainly, this would be exacerbated in the event an order was not granted under CPR 6.15.
OTB was thus granted permission to serve outside the jurisdiction, as set out above, and to serve at an alternative address – namely, Youtravel's address at 55 Strand.