Simon Radcliffe discusses the increasing importance of claims services to buyers of mergers and acquisitions insurance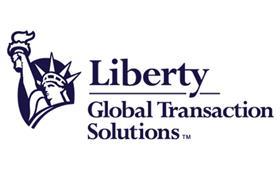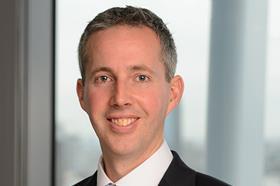 Warranty and indemnity insurance is a relatively new class of business and, as it begins to mature, the focus of insureds is increasingly on claims service, rather than price. Clients expect to deal with an experienced claims team that is collaborative and service-driven – which, ultimately, leads to a smoother and more efficient process – according to Liberty GTS' upcoming annual claims briefing. The report is an in-depth assessment of mergers and acquisitions (M&A) insurance claims and is based on data drawn from almost 500 notifications received since 2019, in 14 jurisdictions across the Americas, Asia-Pacific, Europe, the Middle East and Africa.
Getting value for money
It is increasingly important for insureds to look beyond the lowest premium and nonessential coverage add-ons and scrutinize, at the outset, which insurer or entity will be behind their policy. This includes making inquiries about how that insurer or entity is set up to handle claims, as well as its track record for paying these. The reason is obvious: claims handling is at the heart of what insurers sell. Maintaining confidence in the claims process is critical for the continued success of the product.
This is particularly important for insureds that have already been through a claims process – they will know that not all M&A claims experiences are the same and can vary depending on the knowledge and attitude of the insurer and its claims-handling team.
The key to a successful resolution
The claim-investigation phase should be a collaborative process and a continuation of the partnership already in place between the insurer and its insured. The key is to try and strike the right balance between making sure the insurer gets the information that it needs to reach a coverage decision and ensuring that the process of getting there does not become overly burdensome and drawn out.
This is not always straightforward, and relies on both sides being reasonable and an understanding that it can take time to iron out particularly complex issues. It helps, of course, if the claim is handled by an experienced team that understands the product and has been through the process many times over. This cannot be taken for granted given the large number of new insurers that have recently entered the M&A insurance space (either through contacting the business directly or via a managing general agent).
Of course, we do not always share the insured's views on certain issues, but, when this happens, we will always try and work with our insured to resolve any differences in a sensible and pragmatic way. In our experience, full-blown coverage disputes are rare.
Conclusion
Ultimately, M&A insurers have an incentive to behave reasonably in a claims scenario. If they don't, their reputation may suffer, and this could impact their standing in the eyes of repeat buyers of the product, law firms and brokers. This matters much less to a seller, especially if they are transacting with the buyer on a one-off basis. We have seen many instances of sellers taking aggressive positions in response to the same claim that has been presented to us, resulting in the seller and the buyer becoming quickly entrenched in a dispute.
An established insurer with a strong balance sheet that writes M&A insurance for its own account and has dedicated in-house M&A claims experts is best placed to respond promptly and sensibly to a claim, whatever its size, and to deliver an expedited and efficient claims service to its clients, no matter the policy limit.