The Financial Benchmarking Survey 2022 presents financial performance data on the financial year from 31 March 2020 to 30 April 2021, the first full year during the pandemic with three national lockdowns.
Sponsored by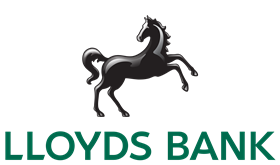 The survey is written and produced by the legal team at Hazlewoods LLP and sponsored by Lloyds Bank.
The survey shows that:
in early 2021, many firms were performing well, with 69% of participants recording year-on-year growth and 40% seeing growth of more than 10%
median practice fee income increased by 6.2% (the largest increase in seven years) and income per equity partner increased by 8.3% from £761,981 in 2020 to £825,331 in 2021
median net profits per equity partner increased by 39%, from £146,417 in 2020 to £203,199 in 2021. This is likely driven by a combination of:

increased fee income, particularly in residential conveyancing (+15.2%) and employment (+12.1%)
furlough grants and other grant income
a reduction in staff and other overhead costs (light, heat, repairs, etc.)

median spend on non-salary overheads per fee earner (everything except salary costs) reduced by 2.2%, driven by the reduction of recruitment costs, marketing and other premises costs
Change in fee income compared to the previous year's fee income
Overheads and profitability as a proportion of fee income
This chart shows median results only.
Firms were also asked about the impact of COVID-19 and which support measures they had made use of:
83% of participants reported that they had taken advantage of assistance provided by the government and HM Revenue and Customs (HMRC) to manage through the pandemic. This included deferring VAT liability from March to June 2020, in line with expectations, given that the deferral was automatic
12% of firms agreed a time-to-pay arrangement with HMRC on PAYE/National Insurance contributions due on monthly salaries, and a small number of limited company firms were able to negotiate time to pay on their corporation tax bills
partners in 44% of the partnership/LLP participant firms deferred their July 2020 tax payments until January 2021
support staff were more likely to have been furloughed than fee-earning staff
Paul Bennett, chair of the Law Management Section, stated:
"The pandemic posed huge challenges for law firms in terms of supporting clients through the most challenging period since the 1940s. Some law firms did exceptionally well; others struggled.
The practice areas and sectors that law firms were supporting businesses and individual clients in will have impacted on the financial impact.
Those firms with good habits around client service and good practice in terms of being trusted at a critical moment in history and able to offer the right expertise for the moment did well. Therefore, we celebrate those who thrived.
Good management should be welcomed, the lessons shared to help other firms and, of course, those they supported will recognise their exceptional support from trusted professionals."
Overall, many of the firms taking part in this year's survey have seen stronger than expected levels of performance for 2021.
The challenge for many firms now will be in maintaining the increased levels of profitability over the coming months and years. This is where benchmarking data can be of use.