Join Patricia Kinahan, partner at Hazlewoods for an interactive webinar that will explore the ever-changing world of how legal practices structure their businesses.
This webinar was originally scheduled as part of our annual conference which was due to take place in London during May 2020. Due to the coronavirus (COVID-19) situation, we decided to move this event online.
The speed at which the legal sector has had to adapt to the impact from COVID-19 has been unprecedented.
Broadcasting on Thursday 25 June from 10am to 11am, this webinar will cover how to use benchmarking, including:
what data to use
how to analyse data
where to focus your future planning.
The event is inclusive for Law Management Section members.
SRA competencies: A2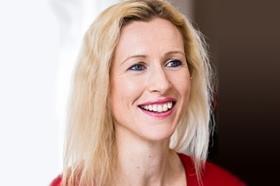 Speaker: Patricia Kinahan, Partner, Hazlewoods
Patricia has been with Hazlewoods for over 20 years anddeals with a wide range of issues from standard compliance to perhaps the more challenging matters such as mergers and acquisitions, valuations and partnership changes.