Join our spring conference webinar for an update on witness statement reforms.
This webinar was originally scheduled as a part of our annual spring conference. Due to the coronavirus situation, we've decided to move this event online.
Inclusive for Civil Litigation Section members, the webinar takes place on Wednesday 27 May from 2pm to 3pm.
In 2018, the Business and Property Courts set up a Witness Evidence Working Group to examine whether factual witness statements were providing the best evidence at a proportionate cost. The working group included solicitors, judges and barristers and a nominee representing lay client users. The group published its report in December 2019.
In this webinar, Ted Greeno will guide us through the group's recommendations.
The price for non-Section members is £45 plus VAT.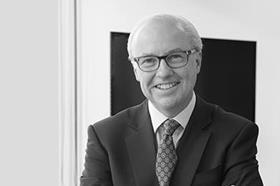 Speaker
Ted Greeno, member of the Witness Evidence Working Group, and co-managing partner of the London office of Quinn Emanuel Urquhart & Sullivan.