We ask Paul Sills about his career, his experience moving from litigation in New Zealand to the UK and current trends in dispute resolution.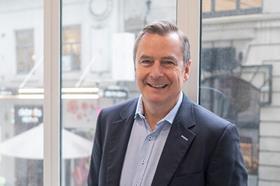 What was your first job?
My first job out of school was as a navigator in the Royal New Zealand Air Force. I spent most of my time in the military as a navigator and tactical coordinator on the P3K Orion aircraft doing search and rescue, fisheries and resource patrolling, and antisubmarine warfare missions.
What are the current challenges in your area of specialism?
One area I specialise in, financial technology, has a current challenge concerning the gap between the currently established legal principles, and the reality and needs of a very dynamic, rapidly changing environment.
In the area of blockchain and smart contracts, there is a lot of catching up to do, to clarify how these leading-edge concepts and commercial practices fit within the law, and how best to resolve disputes that arise in this area. I do think that the UK is responding very well to the challenge.
Do you have a career highlight / lowlight?
I think everyone who litigates goes through some tough patches. Unfortunately, the highlight I would like to talk about remains confidential, so I can't share the details. It was a dispute with a lot of components: shareholders, senior employees, regulatory breaches with criminal consequences and friendships falling apart.
The client's back was to the wall, and he nearly gave up. However, in the end, the client prevailed, and I will always remember how satisfying that was and how grateful the client was for the work we had done together.
We still talk about it several years after the fact, and I remind myself of this case when things aren't going as well.
Tell us about your experience switching from working in New Zealand to working in the UK.
Swapping jurisdictions after 27 years in litigation in New Zealand has been very exciting. The move has reinvigorated my enjoyment of dispute resolution. It is a challenge to establish yourself in a new jurisdiction, where very few people know you, but I also took it as an opportunity to stop and consider what I wanted to do, and how I wanted to practice, moving forward.
That led me to deciding to work full-time as a neutral (arbitrator, mediator and dispute board member), which I am hugely excited about.
The other part of the experience is confronting the size and speed of the London dispute resolution market. It takes a bit of time to understand that it is a very similar market to what I am used to and that my dispute resolution experience in New Zealand fits this market well.
What trends are you noticing in your line of work? How are you responding to them?
There is a lot happening in dispute resolution at the moment, particularly in the international scene. One trend I am focusing on is climate change, and what it means for the energy sector – particularly in the transition from hydrocarbons to renewable energy. I think this will have a significant impact upon supply lines and relationships in the energy markets.
I have an interest in transport markets, so I am closely following what is happening there, with the significant ongoing delays and price escalations around the world. This is impacting a lot of markets, from retail to construction.
I am also looking at some rapidly building global trends that will become leading issues of conflict in the not-too-distant future – chiefly among them supplies of fresh drinking water around the globe. That leads into other significant issues like crop failure and food supply – a matter we will see becoming more prominent over the next year or so, due to the war in Ukraine having a significant impact upon grain markets.
What do you know now that you wish you'd known when you started out in law?
How much fun it is to live and work in London! That, and to be kinder to myself. Working in litigation is very demanding. We all tend to be A-type personalities and it is very easy to become too deeply engaged in work. I accept it sounds cheesy but finding that balance in life which still enables you to be proud of the work that you do takes time, a few life lessons and a few grey hairs.
What are you working on at the moment?
One area I am focusing on and enjoying very much is energy transition disputes. With the focus on 2030 and 2050 carbon reduction goals, and the move from hydrocarbons to renewable energy sources, there are a lot of uncertainties and challenges within the energy markets.
Many relationships and contracts need to be renegotiated to address the changing landscape. Rather than see all of those relationships end in disputes, we are working on an early intervention model (using facilitated negotiation techniques) to assist parties with that transition.
Tell us an interesting fact about yourself.
I have been mountaineering in Antarctica.
Share some great advice you've been given.
I have had the benefit of some great mentors over the years and with that has come lots of useful advice. Two pieces of advice and guidance I received early on in my career have helped perhaps more than others, initially as a litigator and now as a dispute resolution neutral.
The first was being tutored by a senior associate, who was originally an English teacher, on the art of writing clearly and in a way that could be understood by clients. She taught me that any word ending in 'ly' does not belong in a legal letter (clearly – too emotive!).
The second great piece of advice was from my first law partner, who started in life as a high school maths teacher. His advice was to focus on the quantum of the dispute early: don't leave it too late and too close to trial before working out whether the claim that had been running for three years was worth one dollar or $100 million.