Amanda Bucklow has been using Zoom to conduct mediation for years. She considers the advantages and drawbacks, the impact of the coronavirus (COVID-19) pandemic, and tips on how to make the most of remote mediation.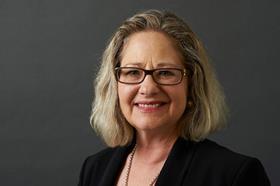 Mediation succeeds in disputes where previous attempts have failed because, when you bring together the right people at the right time, the environment for decision-making is positively transformed. The parties and their professional advisors, including those with authority to make or influence a decision, meet in the same place at the same time, and the 'correspondence' between the parties is accelerated. That immediacy of information exchange, the opportunity to see reactions (and explore the reasoning or motivation behind them), and the without-prejudice nature of communication (and option generation), all create a new dynamic better suited to decision-making. Add to that the independence and skills of the mediator, and you have an effective environment for negotiating an agreement.
There is at least one more ingredient: "good faith". We can often take good faith for granted until it is not present. The mediation process allows for good faith to emerge, and it is surprising how often it does so against the odds.
Both remote and in-person mediation can achieve equally good outcomes. There are aspects of remote mediation which bring meaningful benefits to the parties and the mediator compared with in-person mediation. Even so, remote mediation has been an infrequent choice for two reasons:
the familiarity and comfort of parties, their advisors and mediators with video conferencing technology, and
the accepted wisdom that meeting in person has a unique quality which increases the likelihood of settlement.
The last point remains valid because we are social beings and rely on many cues to determine our level of trust in others. Some of those cues are subconscious, and some are only available in person.
How lockdown has impacted mediation
What the pandemic and physical distancing have achieved is a mass learning event in how to use online platforms to hold effective meetings. Now, we have more choices because of broader acceptance and confidence in using online meeting platforms, across all age groups. The providers of conferencing platforms have been remarkably responsive to implementing features, and some are particularly useful for mediation.
I miss my "accidental meetings" with people on the way to or from the coffee machine or bathroom, which can often help break deadlock
I have been an enthusiastic user of Zoom for mediations for many years. I prefer Zoom because it offers the closest thing on the market to an in-person mediation. Over the last few months, Zoom has made many improvements to enhance security, the flexibility of breakout rooms and screen sharing. The latest release (5.3) offers a new feature which allows the host (the mediator) to rearrange the participants in gallery view so that parties are usefully grouped: a small and reassuring feature for mediators, for whom allocating parties to the wrong rooms is an unbearable 'fail'.
Pre-COVID – despite initial resistance and lack of enthusiasm – I found remote mediations to be very successful, whether as part of the process or for the entire mediation.
They have been notably successful where one or more parties have not wanted to meet their adversary in person. The option to turn your video or audio off is an attractive feature for some. In all mediations, everyone should be reminded that the mediator is in control of the process, and the parties are in control of what they say and share. This reminder also addresses many of the concerns, perceived and real, about confidentiality and privacy.
Remote or online mediation
A quick note:
remote mediation is the preferred term for a mediation which takes place via video conferencing
online mediation is a term more often used for specific platforms where the exchange of documents and other information is through the platform.
Remote mediation: benefits and challenges
Timing
For the mediator, there are several time-consuming challenges about in-person mediation:
finding a date when all can attend
ensuring the right people attend
parties resistant to having a joint meeting
finding a suitable venue for a date when all can attend
accommodating follow-up meetings if the matter doesn't settle on the day or because stakeholders need to be involved in the final decision
travelling, especially if relying on public transport – delays, cancellations
managing time and advising parties when you are going to be longer than advertised.
Remote mediation dramatically reduces the amount of time spent on all the above. Other technology can assist too. I use a scheduling app (Acuity) for pre-meetings (more on these below). Participants can choose a convenient time and location. Less travelling is beneficial to everyone, including the environment, and allows greater focus on preparation. Most mediators will add a large margin of error to journey times in case of cancellations or delay.
Commitment
There are some advantages of in-person mediation which are difficult to replicate remotely. I have found that the parties' commitment to attend in person tends to increase their willingness to find an agreement on the day, because they are aware of how much effort it has taken to get this mediation organised. It is far easier to exit an online meeting.
However, I have always considered that for some cases, the one-day model is too compressed. A mediation conducted over an extended period is attractive and not just because it might be cheaper. For example, options may emerge which have practical questions that need to be bottomed out, or other stakeholders identified who should be included in the decision-making.
Group dynamics
There is a quality about observing participants' in-person interactions, getting a sense of how they are approaching the mediation. This quality is different when the meeting is conducted remotely. There are compensating benefits for the mediator, which include being able to observe everyone at the same time. And if you are skilled at looking straight at the camera when you are speaking, the experience is of you speaking directly to them.
I also miss my "accidental meetings" with people on the way to or from the coffee machine or bathroom, which can often help break deadlock. Equally, there is no opportunity for other participants to meet informally, which can be very helpful.
Tips for remote mediators
1. Set up a pre-meeting
Online pre-meetings before the mediation serve as a valuable introduction before the day, allowing people to get a sense of your style as well as an opportunity to offer essential coaching on preparation, opening statements and how to make the best of the day. They have been a valuable part of my rapport-building strategy, allowing us all to 'hit the ground running' on the day and make the best use of the time whilst people are fresh.
A pre-meeting helps to reduce the unknowns and therefore lower anxiety. Once, that was down to the mediator's style in choosing to invest the time with all the participants. Now, this is essential. Pre-meetings ensure that people are comfortable with the technology and can air their concerns about security, confidentiality and how we will deal with long periods in front of the computer.
2. Get to know the tech
Why has it taken a pandemic and national lockdown to bring more mediations to the virtual world? The number-one answer is familiarity with technology. People are invariably concerned about the content of the day and pessimistic about the likelihood of finding an agreement. Add to that the uncertainty about broadband connection, or accidentally pressing the wrong button, or putting people in the wrong rooms (the mediator's nightmare), or security about sharing documents (the legal professionals' nightmare) and the resistance of some IT departments to using Zoom, then the mechanics of the mediation start to take over. The more comfortable you are using the technology, the more reassured the participants will be in their ability to participate and not be embarrassed by any technical fails.
A mediator should be an expert at using the available technology, and on more than one platform. Participants are looking for reassurance that you have set up the security features correctly, that you can deal with glitches and offer help should they encounter the same.
Investment in software and the necessary equipment is key to success. I'd recommend:
good lighting (yes, those selfie light rings loved by YouTubers have a place in your office), I use a Lumie® lamp because it mimics natural light so well
camera and microphone – and backups in case of breakdown, especially if relying on built-in versions
a scheduling app such as Acuity or Doodle
WhatsApp for messaging and an alternative for document sharing
a tablet for capturing handwritten notes (also a handy virtual whiteboard)
either Adobe® Sign or DocuSign®, which are useful for signing a settlement agreement or heads of agreement.
Looking ahead
Remote mediation is here to stay. The process remains the same whether in person or remote. The defining qualities of mediation are preserved and there are several benefits which go some way to balance some of the disadvantages.
There may be fluctuations in uptake, but as the courts struggle with the overwhelming backlog, there will always be parties who elect to 'get on with it'. I also consider that informal and, conceivably, formal directions to mediate will likely increase. Many factors will come together to make remote mediation a realistic and effective option for a wider audience, not least because of the extremely positive reports on the experience by those who have already taken the plunge.
One further observation I have made over the last few months and that is the presence, more often than not, of significant goodwill to make remote mediation work. It does.