Sheffield Hallam University has created its own law firm, SHU Law, to offer students 'real life work experience' during their studies.
Though the idea of allowing students to give advice is not new, the course is the first to incorporate work experience into every year of a law degree.
We asked Sally Mallinson-Ayres, one of two solicitors working at SHU Law full time, how it will work.
Can you tell us a bit about the firm, SHU law, and how it will work in practice?
SHU Law is a wholly owned subsidiary of Sheffield Hallam University and operates as a fully regulated law firm. While SHU Law is a teaching law firm we ensure that the client's best interests remain at the forefront of what we do, in accordance with the Solicitors Regulation Authority (SRA) Code of Conduct. We strive to help people who would not ordinarily be able to afford legal services to get access to justice or achieve their goals.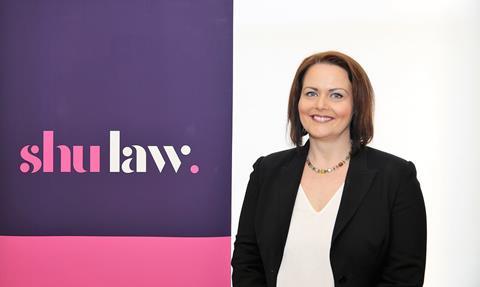 The practice operates in the same way as a high street law firm and has its own bespoke premises designed to preserve client confidentiality and promote client care. We have an appointed COLP and COFA. We also have a detailed set of risk assessments, and practice policies and procedures to determine how matters will be handled.
We train the students for six weeks in ethics and induction materials in the first year of their undergraduate course to prepare them for their live client work. All students have the opportunity to take up activities in SHU Law irrespective of their academic ability. (This is across all years of study for the law, and law and criminology undergraduate courses. We also have opportunities for post-graduate students studying in legal professional practice.) All students are supervised by a supervising solicitor and an academic advisor.
Why did you set up this project?
SHU Law has been set up to help students develop their graduate attributes. We do not force students to want to become solicitors. Instead we focus on transferable employability skills. It imperative that we increase confidence among the student cohort.
For some law graduates applying for training contracts, the role will be the first practical legal experience that they'll get. It can be a very challenging time for both parties
A lot of firms already offer vacation schemes and other opportunities to gain insight into the legal profession, but many aren't able to do this. For some law graduates applying for training contracts, the role will be the first practical legal experience that they'll get. For some, it's their first ever job. It can be a very challenging time for both parties.
If we can equip aspiring lawyers to make informed choices about their first steps into the legal profession, this will help to make sure it's right for them and that they join any workforce as a valued and efficient member of staff.
What were your first steps?
We liaised with the SRA before applying to gauge exactly what would be required in terms of financial assistance and resources.
What sort of cases will the firm handle?
We are able to assist with small claims matters, personal injury, commercial dispute resolution and employment law cases. We are looking to expand our portfolio of services as the practice becomes more established.
How do you plan to collaborate with other local law firms?
Other firms may have discreet research tasks, or work that they don't consider profitable or that falls outside of their practice areas which we may be able to assist with. They may also want to extend their own corporate and social responsibility policies by developing a pro bono arm to their business and we can help with this.
Was it difficult to obtain licensing as a regulated firm from the SRA, and how did you approach this?
It has been a lengthy and detailed process but also very rewarding, considering that I and my colleague Becky Draper started from scratch.
The rules and regulations which set out the requirements for an alternative business structure to gain its licence are not easy to navigate. But we never expected that they would be – particularly when you consider why they exist.
Our pre-application engagement with the SRA threw up some interesting considerations in terms of how we practice and what we can offer to both our students and members of the public. However, the detail and pragmatic approach of the application process means we are confident that we have set up a structure that can deal with those considerations.