James Bell of Hodge Jones & Allen offers a personal take on developments in medical negligence, including significant recent cases and proposed changes to fixed fees.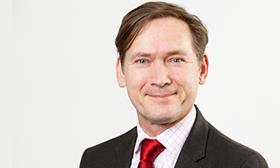 Fixed fees in clinical negligence cases
In October 2019, a report was finally published by the Civil Justice Council working group – with no real agreement reached between claimant and defendant groups.
The areas of disagreement centred on what was appropriate in terms of:
the level of fees for claimant solicitors
the level of fees for experts (and whether they would wish to continue to act in clinical negligence cases if the fee-level was set as low as has been proposed)
sequential exchange of experts' reports and witness statements
use of single joint experts to resolve disputes – claimant groups said this would amount to a determination of the case and so was not appropriate
whether the mandatory neutral evaluation should be carried out by a barrister from an approved list as a way to deal with liability and quantum disputes.
It remains to be seen whether there is the political will to carry out any changes in this area of law.
Discount rate decision
July 2019 brought better than expected news for seriously injured claimants. On 15 July 2019, the outgoing Lord Chancellor, David Gauke, who left his post on 24 July 2019, declared that the discount rate in personal injury and clinical negligence claims would change from −0.75% to −0.25%.
For over 20 years, the discount rate had remained static at 2.5% and it had been widely leaked and expected by all parties that the rate would be altered to somewhere between 0% and 1%. Setting the rate at −0.25% was seen as fairly claimant-friendly, given the intense lobbying that the insurance industry had brought to bear on the beleaguered government of Theresa May.
Claimant pressure groups still consider that the −0.25% rate still undercompensates claimants with long-term care needs and effectively requires them to put money into higher-risk investments. Insurers continue to lobby Parliament for an increase in the discount rate, arguing that it should be moved into positive figures, in line with other jurisdictions. The Civil Liability Act 2018 requires the discount rate to be reviewed every five years, so it is to be expected that lobbying by interested parties will intensify in 2024.
David Gauke rejected proposals for a dual discount rate – that is a lower short-term rate, followed by a higher long-term rate. He commented that there was a "lack of quantity and depth of evidence" to adopt this system.
Judicial criticism of experts on the rise?
2019 seems to have been a year in which judges were confident in declaring their dissatisfaction with the medical experts appearing before them at trial.
In the case of ZZZ v Yeovil District Hospital NHS Foundation Trust [2019] EWHC 1642 (QB) Mr Justice Garnham was scathing of the claimant's expert surgical witness, saying: "I regard Mr Jamil as a thoroughly unsatisfactory witness […] I do not regard it as safe to rely on his evidence on any issue where he differs from the other witnesses."
The judge felt that Mr Jamil's evidence contained "numerous and fundamental" deficiencies. He also expressed doubt that Mr Jamil had the necessary expertise to comment on the injuries: "He told me he had not performed spinal surgery for more than six years [ …] I regard it as quite remarkable that he should have advised as he did, that this injury might be treated conservatively with bed rest and analgesia. As was agreed by all the other experts, the only possible treatment for this condition was surgery."
The judges' comments in these cases were quite scathing
In the case of Arksey v Cambridge University Hospitals NHS Trust [2019] EWHC 1276 (QB), the presiding judge, the Honourable Mr Justice Martin Spencer, stated that Mr Sandeman (expert neurosurgeon for the claimant) had failed to carry out his duties responsibly. The judge commented: "It is surprising to find disclosed as part of the liability evidence a report on liability from an expert which pre-dates the exchange of pleadings".
In general, an expert would not submit a final report until certain procedures had been followed, such as an exchange of witness statements. The judge felt that "no reasonable expert" for a claimant would want to finalise their report until they had had an opportunity to see any witness statements submitted on the part of the defendant. In the case of Arksey, the witness statements of Dr Antoun and Mr Santarius contained "significant and highly material information" which would have informed Mr Sandeman's report on causation. The result of Mr Sandeman's report being served in its original form was that those statements were not referred to at all and their contents were not taken into account.
The judge also commented on the claimant's solicitors: "I do not altogether exonerate the lawyers who have represented the claimant because they allowed Mr Sandeman to go into the witness box despite these clear and obvious deficiencies in Mr Sandeman's written evidence, and this was something which should have been addressed by the lawyers long before the trial."
The judiciary appears to be increasingly quick to spot weak experts and the judges' comments in these cases were quite scathing.
Montgomery consent cases
Consent cases continued to be litigated to trial following the Montgomery Supreme Court verdict of 2015 (Montgomery v Lanarkshire Health Board [2015] UKSC 11).
Claimants need to satisfy both elements of the Montgomery informed-consent test, namely:
what advice should have been given?
what would a patient have done if given appropriate advice?
The two following cases illustrate just how important this is.
In Keh v Homerton University Hospitals NHS Foundation Trust [2019] EWHC 548 (QB), the deceased was advised to elect induction of labour at 37 weeks, due to concerns about the growth of the baby. Her labour did not progress and she gave birth by Caesarean section (C-section). She developed post-natal sepsis and died three weeks after the birth. There was found to be a breach of duty in failing to advise her that she was at a significantly higher risk of needing an emergency C-section than the "average" pregnant woman. Even if she had been properly advised, however, she would still have followed medical advice to induce labour.
In Ollosson v Lee [2019] EWHC 784 (QB), the claimant alleged that his surgeon had not obtained informed consent for his vasectomy operation as he had not been given adequate information about the risk of post-operative chronic testicular pain. He had been given an advisory booklet which stated that "there is a small possibility of post-vasectomy pain, which can be chronic".
The claimant argued that he ought to have been given further information, such as the precise chances of pain occurring and the range of consequences if it did occur. He also stated that he thought the risk of post-vasectomy pain was less than 1:2000 – because no figure was given for it in the booklet provided, and figures were given for the two other stated risks.
The trial judge found that the claimant had been told by the GP that chronic testicular pain was a potential complication and that the risk was referred to "in terms that conveyed that it was a small risk, but greater than the rare and remote risks of early and late failure".
While the risk of chronic pain appeared to be about 5%, the risk of pain at the level suffered by the claimant was very much smaller. Accordingly, the judge concluded that it was adequate to describe that level of risk as "small": "The word 'small' is clearly an everyday word which encompasses and satisfactorily conveys the level of risk involved [ … ] while adequate information must be given to a patient without him having to ask a question, a patient told of a 'small' risk can ask for further clarification."
The judge found that the appropriate advice had been given and there was no negligence with regards to the consent process.
Successful strike out application in secondary victim claim
Paul v Wolverhampton NHS Trust [2019] EWHC 2893 (QB) was notable for the defendant's successful strike-out application in this secondary victim claim. The deceased's young children witnessed the collapse and death of their father in the street. However, the alleged negligence was in failing to investigate cardiac symptoms 14 months earlier – which, of course, had not been a traumatic incident, nor was it witnessed by the secondary victims. Expert evidence confirmed that, but for the negligent act, the deceased would have had a re-vascularisation procedure which would have avoided his death.
Master Cook held that there had to be a close temporal proximity between the negligent act and the shocking event in the secondary victim claim. At a preliminary hearing, he ruled that the claims were bound to fail as the negligent error had occurred 14 months before the sudden collapse.
On 14 January 2020, Mr Justice Stewart granted the claimants permission to appeal against the decision of Master Cook and it will be interesting to see how the Court of Appeal interprets this case. Is the index event the act of negligence, or is it the suffering of death or injury – even when this occurs months or years after the negligent act?