We asked Edward Cooke, family solicitor and director of Resolution group, what it was like to take on the juggernaut of Whitehall and HM Courts & Tribunals Service (HMCTS) in order to stop the closure of Chichester's local court provision.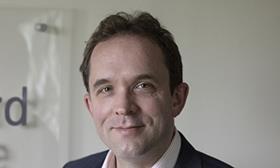 Why did you decide to take a stand against the closure of Chichester justice provision?
Back in 2015, Whitehall instructed the Ministry of Justice to make drastic budget cuts. That July, HMCTS announced the proposed closure of 91 courts across the country – including Chichester Combined Court (CCC) (crown and county) and Chichester Magistrates Court (CMC).
From the very start, West Sussex Resolution was passionate about the importance of access to justice being preserved for the most vulnerable people in society, so I was invited by its then group chair, Justin Lees, to respond to a consultation.
If the court buildings were to close, what were the alternatives?
In crown court work, most work would be shifted to Lewes, whilst in county court work the alternatives were principally Brighton or Worthing. However, some cases have been transferred as far away as Eastbourne or Hastings (over 60 miles away). Magistrates court work has been transferred to Worthing.
Taking on HMCTS must have been a daunting task, where did you begin?
I pointed out the CCC had the highest usage of any court across the whole country slated for closure. Meanwhile, the county only had one crown court – in a district set to grow exponentially. Were the CMC, which had excellent facilities but much lower usage, to close, the obvious solution seemed to be to convert it into a new combined court centre.
Many thought it a battle we could not win

Edward Cooke
After the consultation, the government announced the closure of all three courts – the CMC by September 2016 and the CCC by March 2017. We decided to fight on. Allying with the local law society, we organised a rally and attracted local and regional news interest and public support. We put forward a formal proposal (on behalf of Resolution) for a new combined court at the CMC building, having conceded that CMC would close in September.
Although HMCTS had made clear it would not close CCC until suitable alternative provision had been found, in August 2016 it confirmed that CCC would close by the following March (2017) – and that alternative provision would merely be video link evidence at Chichester Police Station in crown court hearings – with no alternative provision in family or civil cases at all. Dumbfounded, we decided to battle on.
What exactly was your approach?
We held various meetings with the local law society, but many thought it a battle we could not win. A welcome intervention by former Chichester MP, Andrew Tyrie, enlisted first-class pro bono support from Tom de la Mare QC, Blackstone Chambers. In turn, Tom put us on to Hogan Lovells, who likewise volunteered invaluable pro bono support – and what became hundreds of hours of dedicated, forensic work.
We were supported by the team at Pallant Chambers, Chichester; members of the City Council and Chichester Business Improvement District; and organisations such as Stonepillow and the Citizens Advice Bureau, which provided powerful evidence of the impact on vulnerable people of the wholesale loss of court provision.
The Chichester Observer's interest was also vital to keeping our battle in the public eye.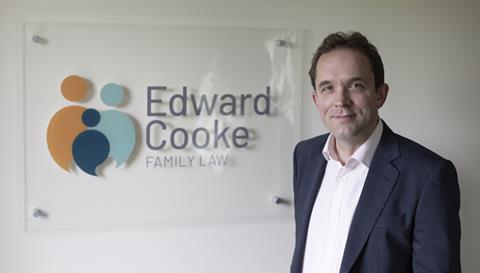 What legal mechanisms / resources did you use?
Taking on the government and Whitehall juggernaut is daunting at best. Without Hogan Lovells' expert help, I doubt we would have achieved the outcome that we ultimately did. Legal mechanisms ranged from sending a pre-action to HMCTS threatening judicial review proceedings (which staved off the immediate closure of the CCC and suspended the sale of the CMC and CCC court sites), to pitching our proposals for alternative provision to a tribunal of senior judges and HMCTS officials from across Sussex and Surrey.
What would be your advice to other locales protesting court closures?
The Chichester battle has been very important. As Jo Edwards, chair of Resolution's court reform group, said to the House of Commons Public Accounts Committee in June 2016: it shows how more flexible local court provision can be salvaged from an apparently hopeless situation.
All along, many people insisted we had no hope of keeping any justice facilities in Chichester. Our tiny regional group of 61 lawyers has been successful thanks to excellent support and dogged determination.
What would your ideal alternative solution be, once the court building closes?
Our ideal alternative, to make use of the CMC, was turned down. However, the government has confirmed that court provision will still be retained in Chichester in civil and family law cases, once the existing CCC court building closes this December.
The Chichester battle shows how more flexible local court provision can be salvaged from an apparently hopeless situation

Jo Edwards
The new court will be divided to allow two judges to sit simultaneously, giving a capacity of up to 100 judicial sitting days each year. Provision will also continue in criminal cases for general prosecution and defence witnesses to give evidence via video link from Chichester Police station.


How did you balance your time on the campaign with your own work, including opening your practice?
It's been busy! I've always had a full caseload, so many evenings and weekends were consumed by the campaign. I let off steam by walking the dog and playing Messiaen very loudly on the organ (I play at my local church) – and was encouraged every step of the way by family, friends and local supporters. The last months of the campaign coincided with me opening my own specialist family law and mediation practice just outside Chichester, but in many ways, it has strengthened my conviction about the importance of access to justice. Whilst Resolution espouses out-of-court resolution, it is vital that we have a well-functioning and accessible justice system for cases where this is not possible.