We ask Senior Master Fontaine about her legal career, and learn about some of the more unusual parts of her role as the Queen's Remembrancer.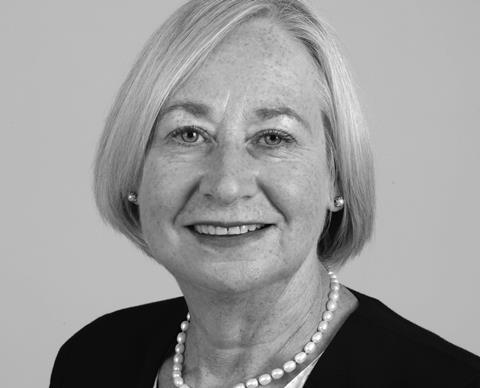 What was your first job?
My first legal job was as an articled clerk at Bird & Bird, where I sat for six months in each of the litigation, property, company and commercial, and private client departments. I have fond memories of my time at the firm, not least because I met my husband there!
Do you have a career highlight / low?
Many highlights, I mention just a couple. Becoming an equity partner in Baker & Mackenzie in 1991 is an obvious highlight. In that year, out of 300 equity partners appointed in the worldwide firm, I was the only woman. Matters rapidly improved, and Christine Lagarde became the first female head of the firm in 1999. I was based in the Hong Kong office, and living and working in Asia for nearly six years was a wonderful experience. It was a real privilege to get to know another culture at a particularly fascinating time in its history.
The role of Senior Master is unique and involves very many different facets, so there is absolutely no chance of becoming bored
Another highlight was my appointment as Senior Master in 2014, the first woman and first solicitor in that role. It is not of course one of the highest judicial roles, but it is unique and involves very many different facets, so there is absolutely no chance of becoming bored. I also meet many interesting and inspiring people, both judges and those from other walks of life.
There are always lows as well as highs in any long career, but sometimes a low can be a springboard to make a change in direction. In 1987 I was working as a solicitor at Coward Chance in London. I moved to Baker & McKenzie in Hong Kong shortly after Coward Chance and Clifford Turner merged to become Clifford Chance because I recognised that the competition for partnership in the merged firm would become more intense. It was a decision I have never regretted and I might not otherwise have taken that opportunity.
What trends are you noticing in your line of work, and how should lawyers be responding to them?
Continued concerns about costs, and whether these are being contained by the costs budgeting process; an increase in media claims such as privacy, harassment and claims under Article 8 of the European Convention on Human Rights, many arising from the growth of online communications; and an increasing number of group litigation actions and international claims. Lawyers are already responding to these challenges, becoming skilled in dealing with them and identifying new areas of work.
Share some great advice you've been given.
Identify what work needs to be done to a Rolls Royce standard and what work can be done well enough to satisfy the requirements of the job. If you are a bit of a perfectionist that is sometimes difficult to take on board, but sometimes you have to be pragmatic. When you have a limited amount of time to do multiple urgent pieces of work that advice comes in useful.
What are you working on at the moment?
Future planning for the action department of the Queen's Bench Division and the work of the Masters. This includes the forthcoming move from the voluntary pilot for electronic filing to compulsory online filing on 1 July 2019, and all the consequences that flow from that; the substantial recent increase in foreign process work as a result of the uncertainty over the UK's exit from the EU; and potential reforms to the civil enforcement process.
Do you have a legal role model?
I do not have a particular role model, but I have learned much from many of those I have worked with both during my time in practice and in my judicial role.
What do you know now that you wish you'd known when you started out in law?
Never get disheartened and remember that everyone gets things wrong at some point, and that, provided you take the opportunity to deal with the situation, you can sometimes learn as much from what you get wrong as what you do right.
Tell us an interesting fact about yourself.
I am the Queen's Remembrancer, a role created by Henry II in 1154. All of my duties are laid down in statute, but have their roots many centuries ago. These include two ceremonies each year going back to the 13th century, the first as the judge presiding over the Trial of the Pyx, under the Coinage Act 1971 (where a jury of goldsmiths determines whether the new coinage produced each year by the Royal Mint meets the appropriate standard), and secondly, presiding over the Ceremony of Quit Rents, a ceremony involving the law officers of the City of London.
Perhaps the quirkiest of all these ceremonies is giving approval on behalf of the Crown of the planting plans each year for the Forest of Dean, a royal forest from 1066 to 1971. This duty results from a decree by Charles II that the Forest of Dean should be restored after its devastation during the English civil war. That provides a lovely day being taken round the forest by the local forestry commissioners and the verderers of the Forest of Dean, whose roles go back to Norman times. A real change from the day job!