International personal injury lawyer Chrissie Wolfe has made an impact with her YouTube channel, which aims to help aspiring solicitors break into the profession.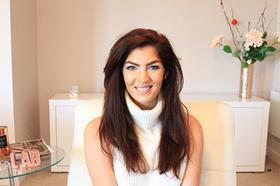 She's shared advice about her path to legal practice after rebounding from "poor" A-Level grades and was highly commended in the Junior Lawyer of the Year category of our 2019 Excellence Awards.
We asked her about her career so far.
Can you tell us about your route to qualification?
Slightly unconventional. I did my undergraduate degree in Biology, converted via the Graduate Diploma in Law (GDL) at the University of Law (which was then the College of Law), and then did my Legal Practice Course.
I managed to secure a training contract with Irwin Mitchell for the end of my GDL year. Given my science background, I was interested in the medical side of things and the firm appealed because personal injury and medical law is one of its most prominent areas. It also has streamed training contracts.
At Irwin Mitchell, you do three seats in the first year of your training contract, and pick one of those to repeat for a full 12 months in your second year (rather than doing four seats over two years). I did clinical negligence, international personal injury and Court of Protection.
When I started, I was fully committed to a career in clinical negligence, but when I did the seat in international personal injury, I really enjoyed the foreign law, cross-border element. I carried it on for my second year and qualified into that. I now specialise in cosmetic surgery so I am still a clinical negligence lawyer, although in a foreign-law context.
How did you know which area of law you wanted to go into?
Because I had a science background, I looked at the areas of law that were most suited to people with similar backgrounds – personal injury and medical law, or intellectual property. I did work experience in both and preferred the personal injury and medical law side of things.
What did you find the biggest challenge in breaking into the profession?
I had these glaringly bad A-Level results so getting work experience was quite tough. I was applying during university and didn't have my degree result at the time, so the headline was my A Levels. I think a lot of firms' attitude was: "She's never going to get a training contract with those A Levels, so what's the point of giving her work-experience?" It was very difficult.
At some stages, I thought I was never going to get there
Getting the first few placements was probably the biggest hurdle. I basically took a scattergun approach, sending out loads of letters to local law firms, courts and inhouse legal departments. A few replied and I managed to get some work experience shadowing a judge in the crown court – which was amazing. He introduced me to a few people and I got work experience with some local firms off the back of that.
Once I had some work experience on my CV, it was much easier to get more. Even despite my A Levels – once I had a few placements, it made all the difference.
Obviously, it came up again once I was applying. I liked the idea of working in a big firm with many departments and high-profile clients, but they tend to have higher requirements in terms of grades and work experience, so my results were a barrier. Fortunately, the firm I really wanted was Irwin Mitchell and its approach is a bit more flexible. The firm looks for wider skills, so it doesn't just place all the emphasis on A Levels.
How have your first years as a qualified lawyer differed from your expectations?
You don't have your safety blanket anymore. When you're a trainee, you have the fallback of knowing someone's going to check your work and quite often, you don't sign things in your own name (it's usually your supervisor's). Then suddenly you're qualified – it's your name on the files and you're sending out your own letters. It's scary, but also a real achievement, especially when you've worked for it for a long time. At some stages, I thought I was never going to get there.
Irwin Mitchell gives you quite a lot of responsibility over your cases, so you handle your own files and do your own client contact. I think qualifying was a slightly smoother process than at some firms, because of the year-long seat in your second year, so there wasn't a huge difference between the last day of my training contract and the first day of being qualified.
In litigation particularly you have to learn how to manage your time effectively
My job is so varied: I go to court a lot and, as I do cross-border work, I get to travel (which is quite rare in personal injury litigation). No two days are the same. I deal with so many different types of claim: cosmetic surgery, military claims, road traffic accidents or claims against hotels.
In the first couple of years after I qualified, I managed the Costa Concordia disaster cruiseship cases. It was amazing to have that level of responsibility so soon after qualifying. Managing the case was intense, because it was so high profile and many of the clients were psychologically distressed, but it prepared me well for the future.
Practising any kind of law is a high-pressure job, but I think in litigation particularly you have to learn how to manage your time effectively and how to deal with stress. You need a mindset where you can deal with things happening last-minute.
What was the most useful advice you received on your path to becoming a junior lawyer?
Whenever you write anything in open correspondence, whether it's a letter or an email, imagine it being read back to you by a judge in open court – in front of your opponent and your client – and consider if you still want to write it.
It's easy to fire off a one-line email without really thinking about how it might be interpreted. Correspondence gets appended to applications all the time, and the judge reads it out. It makes you think carefully about how to draft your emails and letters.
You have a strong social media presence. What advice would you give to junior lawyers looking to raise their profile?
Build your own personal brand – however you want to do that. It doesn't have to be through a Twitter profile or YouTube, you can be a blogger or comment on LinkedIn. Social media is the way I like to do it (as well as YouTube, I'm also on Twitter and Instagram under @CWolfe_LAB), but it's not the same for everybody.
Have your own unique selling point: what makes you different from other lawyers who do the same thing as you? More and more clients are looking for a lawyer who they're on a personal level with, as well as someone who can do the job. The more you can showcase your personality, the more likely you are to secure work in the future.
Can you share your top tips on making an impact in your day-to-day role?
Be passionate about what you do
Law is a difficult and demanding career and you have to love what you do to be effective at it.
Prioritise effectively
You're going to have a lot to do, so you need to be able to prioritise. Otherwise you'll get in all kinds of mess.
Learn and share with others
Collaborate as much as you can, it really helps to broaden your horizons and to keep learning all the time.
Is there anything you wish you'd known before starting out?
Practising law is entirely different to studying it. Every firm does things differently and the things I learned from books were very different to practising them in real life.
My advice would be to try and get as much work experience as you can as a junior lawyer. You might enjoy studying family law, for example, but find it's completely different in practice. If you're trying to decide which area of law you want to go into, try getting experience in that area.
What's your next career goal?
Keep doing what I'm doing really. I'm very happy at Irwin Mitchell, so I'm aiming to progress my career there, and to spend as much time as possible with aspiring lawyers through mentoring and the work I do with Law and Broader (my YouTube channel).
I chair the Junior Lawyers Division in Birmingham and enjoy bringing as many junior lawyers through the process as I can. So hopefully I can keep making an impact on aspiring lawyers and help them to get into the profession.