In February 2019, Debenhams Ottaway launched a product to fund claims brought in the Intellectual Property and Enterprise Court (IPEC). Rosie Patterson explains how litigation funding for intellectual property (IP) disputes can work for both clients and lawyers.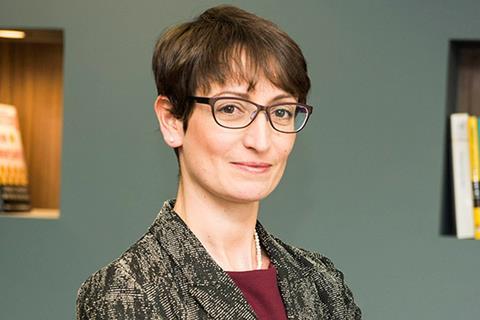 The IPEC (formerly the Patents County Court and now a specialised list of the High Court) is generally considered to be a successful forum for streamlined, lower value (sub £500,000), IP claims. In particular, the cap of £50,000 on legal costs, with an additional cap per stage, has made the prospect of litigation much more appetising to rights holders who might otherwise have been put off by the prospect of open-ended recoverable costs.
Notwithstanding the success of the IPEC, there remain a number of cohorts of rights holders for whom the cost of IP disputes remains unattractive. These include the following:
small and medium sized enterprises
IP-heavy, cash-poor start-ups
rights holders dealing with multiple small infringements.
Below, I look at each of these groups and their claims in more detail.
'David and Goliath claims'
These are claims involving small and medium sized enterprises (SMEs), who might otherwise be reluctant to take on larger 'Goliath' companies producing 'copycat' products.
At Debenhams Ottaway we have seen the number of such disputes increase over the last 12 months, possibly driven by large, consumer-facing corporations dealing with increasing costs pressures and procuring products from cheaper sources abroad.
These clients often lack the funds to take on a dispute, or to meet an adverse costs order. However, the possible recoverable damages are substantial, making funding worthwhile. For these clients, litigation funding levels the playing field, allowing them to pursue a dispute where they might otherwise have been reluctant to do so. Many such disputes settle at an early stage, which is why it's important to offer flexible litigation funding that allows the drawdown of funding in tranches.
Start-ups lacking liquidity
These companies may be IP asset-heavy but lack the liquidity to fund a dispute.
The success of these companies depends on their ability to protect their rights, with disputes often focused on copyright or database right infringement, design rights or passing off. However, these start-ups often lack the funds to pursue a claim. Funding and after the event (ATE) insurance may therefore facilitate a claim, in circumstances in which it otherwise might not have been possible.
'Whack-a-mole cases'
These cases involve more substantial rights holders dealing with multiple small infringements. In our experience, these clients are often less concerned with obtaining damages, and more focused on maintaining their market exclusivity and protecting their valuable rights.
Examples include rights holders or their exclusive licensees, challenging multiple online infringements. We have also seen an increase in franchisors defending their rights either from franchisees who have failed to meet their obligations, or from unrelated third parties infringing those rights.
In such cases, the recoverable damages might not be substantial. However if the damages are sufficient to meet the costs of funding the dispute, litigation funding may still be attractive, as it offers a cost-neutral way of progressing the disputes – which is often appealing to internal stakeholders.
A collaboration with clients
Litigation funding should be seen as a collaboration between the client, their legal team and the funder. It goes without saying that the legal team need to understand the merits of the case and the likelihood of success, indeed this will be a prerequisite to obtaining funding. However in our experience, it is just as important to understand a client's objective in pursuing the litigation.
IP disputes can be hugely emotive, with clients sometimes driven more by the need to put out a public marker that they will protect their rights, than by the financial outcome of the dispute. Accordingly, and perhaps surprisingly, litigation funding may be suitable in this sector if it facilitates a low-risk but cost-neutral outcome for the client.
Suitable disputes for litigation funding
The fixed recoverable costs in the IPEC limit the recoverable costs in stages up to £50,000 (save in some very particular circumstances in which a party beats a Part 36 offer). The IPEC regime is therefore attractive to litigation funders and ATE insurers because it limits exposure for adverse costs particularly where the Arkin cap (where funders are ordered to pay adverse costs, but only up to the level that they invested in the case) is under threat from developing jurisprudence.
In February 2019, Debenhams Ottaway launched a product to fund claims brought in the IPEC. This followed a collaboration with Sparkle Capital (a litigation funder), Sybaris Legal & IP (an insurance broker operating in the IP arena) and Acasta Europe Limited (which provides ATE insurance).
Making low-cost litigation funding available to IP rights holders and corporates who want to manage their legal budgets is a positive development for both clients and lawyers – as Alex Charlton QC from 4 Pump Court Chambers commented at London International Disputes Week in May 2019.
The capped costs pilot scheme in the Business and Property Courts offers a similar costs-capping model. Many may anticipate, therefore, that it will be similarly attractive to litigation funders.