The Law Society Library has many resources available to help with the conduct of civil litigation. You don't even have to be in London to use the Library.
1. Enquiry service
Library staff will research any enquiry for free, for up to half an hour. We can look for precedents, case law or research points of law. For instance, if your question is 'what sanctions might be imposed for non-compliance with a pre-action protocol?', we will check our textbooks and subscription databases for information and let you know what we find.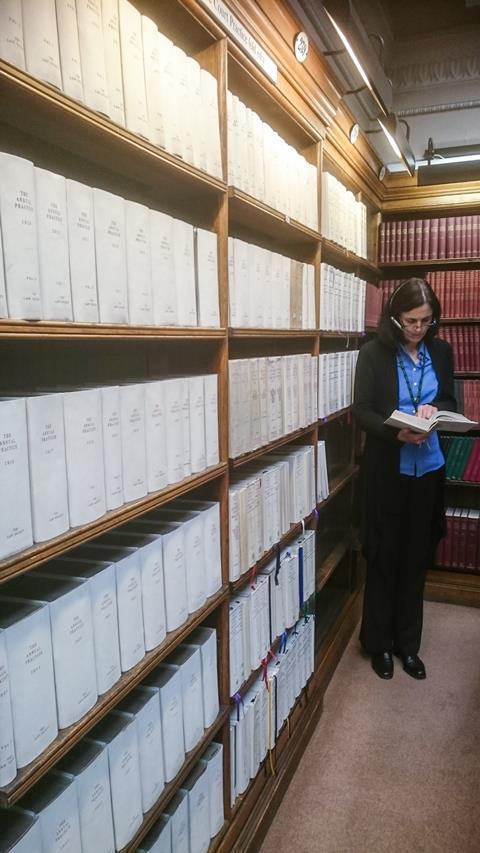 2. Lawdocs (document delivery service)
You don't need to be in London to get copies of precedents, articles, law reports or pages from textbooks. You can order them through our document delivery service, Lawdocs. Documents can be sent by email, fax, post or DX. Prices start from £22 + VAT.
See our website for more information: www.lawsociety.org.uk/support-services/library-services/lawdocs/
3. Access to textbooks and looseleafs
Our collection includes a comprehensive litigation section containing textbooks and looseleafs. Standard textbooks, such as the White Book and Blackstone's Civil Practice, are supplemented by many more specialist titles. We never dispose of our textbooks, so if you need to know what the law looked like at a certain point in time, we can check old editions, including editions of the White Book dating back to 1882.
If you cannot visit the Library in person, ask us to check whether any of our books contain information on the subject you need. If you are looking for a particular book, you can search for it in the Library catalogue.
4. Precedents
We have hundreds of precedents and templates that we can find for you. These can be ordered through Lawdocs. For example, if you need particulars of claim, a reply or a defence, you can save time by ordering a precedent from the Library. Just ask us to look for a precedent to suit your needs.
5. Journals and law reports
We subscribe to dozens of journals and law reports to help you stay up-to-date across a range of practice areas. If you need a case or article on a topic, but don't have a citation, ask our librarians to search on your behalf.
For Library updates and information, follow us on Twitter: @LSlawlibrary.
Contact us:
Tel: 020 7320 5946
Email: library@lawsociety.org.uk