Under the Chorley exception, solicitors can recover certain costs when representing themselves in litigation. Jonathan Crystal recaps how the exception came about, and how it has come under increasing challenges in other jurisdictions.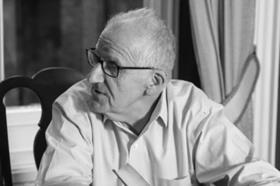 What is the Chorley exception?
The Chorley case (London Scottish Benefit Society v Chorley (1884) 13 QBD 872) established that solicitors successfully defending proceedings in person were entitled, on taxation, to recover the same costs as if they had employed a solicitor; they were not restricted to their out-of-pocket expenses. It was an exception to the common law rule that self-represented litigants could not recover costs.
In his judgment, the Master of the Rolls, William Brett, said: "When an ordinary party to a suit appears for himself, he is not indemnified for loss of time; but when he appears by solicitor, he is entitled to recover for the time expended by the solicitor in the conduct of the suit. When an ordinary litigant appears in person, he is paid only for costs out of pocket … but for loss of time the law will not indemnify him. When, however, we come to the case of a solicitor, the question must be viewed from a different aspect. There are things which a solicitor can do for himself, but also he can employ another solicitor to do them for him; and it would be unadvisable to lay down that he shall not be entitled to ordinary costs if he appears in person, because in that case he would always employ another solicitor. If a solicitor does by his clerk that which might be done by another solicitor, it is a loss of money, and not simply a loss of time, because it is work done by a person who is paid for doing it."
However, the successful solicitor could not recover anything which the fact of acting for himself made unnecessary, such as:
consulting himself
instructing himself
attending upon himself.
The exception in Chorley for a litigant in person (as he or she is now called) who happens to be a solicitor was not created upon the application of statute or rules. It was judge-made law and thus a common law exception.
Applying the exception
The Chorley exception survived the introduction of Civil Procedure Rules (CPR) Part 48.6. In Malkinson v Trim [2003] 1 WLR 463, the Court of Appeal stated that: "the position of a practising solicitor who chooses to represent himself in his firm name, or (where in partnership) to be represented by his firm, remains unaltered by the provisions of CPR 48.6. His costs are allowed (or not, as the case may be) by virtue of, and in accordance with, the principle established in the London Scottish Benefit Society case".
More recently, the Court of Appeal considered a claim for costs by a solicitors' limited liability partnership (LLP) which was a party to litigation and acted as its own legal representatives (Halborg v EMW Law, LLP [2018] 1 WLR 52). Was the LLP a litigant in person within CPR 46.5, so that it could recover only the level of costs allowed to litigants in persons? The court upheld the decision of the first-instance judge that the solicitors were not litigants in person so that there was no limit on the firm's recoverable costs.
When giving the judgment of the court, Sir Terence Etherton, Master of the Rolls, re-stated the Chorley principle: "(1) a solicitor who acts for himself as a party to litigation can recover not only his out-of-pocket expenses but also his profit costs, but he cannot recover for anything which his acting in person has made unnecessary; (2) the reason is not because of some special privilege but on the purely pragmatic grounds that (a) there has actually been an expenditure of professional skill and labour by the solicitor party, (b) that expenditure is measurable, (c) the solicitor party would otherwise employ another solicitor and, if successful, would be entitled to recover the costs of that other solicitor, and (d) since he cannot recover for anything which his acting in person has made unnecessary, the unsuccessful party will have the benefit of that disallowance and so would pay less than if the solicitor party had instructed another solicitor".
The general rule in England that a litigant in person may not obtain recompense for the value of his or her time spent in litigation has been alleviated by rules of court made under the Litigant in Person (Costs and Expenses) Act 1975 (as amended).
Commonwealth challenges to Chorley
In other jurisdictions, the Chorley exception and supporting rationales have increasingly attracted judicial disapproval.
The courts of Canada have concluded that there was no basis for lawyers' "'time is money' or opportunity cost rationale not being applicable to self-represented litigants" (Fong v Chan [1999] ONCA 3955).
In 2017, the Supreme Court of New Zealand considered that the law in relation to Chorley should be reformed by legislation or rule changes (McGuire v Secretary for Justice [2017] NZCA 249).
The High Court of Australia has described Chorley as "not only anomalous", but "an affront" to the fundamental value of all persons being equal before the law: "It cannot be justified by the considerations of policy said to support it. Accordingly, it should not be recognised as part of the common law of Australia." (See Bell Lawyers Pty v Pentelow [2019] HCA 29.)
On 12 October 2020, the British Virgin Islands (BVI) Court of Appeal concluded that the Chorley exception was inconsistent with the equality of all persons before the law and the different treatment of self-represented lay litigants had no continuing application (Niyazov v Maples and Calder and Agon Litigation BVIHCMAP2018/0051).
Practical points to consider
Solicitors are not litigants in person, and can rely on the Chorley exception to recover their costs when representing themselves.
Lay litigants in person may obtain recompense for their time spent in litigation.
Elsewhere, the courts consider that the exception is inconsistent with the principle of equality of all persons before the law. Chorley is disapproved of and no longer followed.
The significance of costs recovery is such that a challenge can be expected in this jurisdiction to the continuing reliance by solicitors on the Chorley exception.