Lucy Trevelyan speaks to Lubna Shuja, vice-president of the Law Society of England and Wales, about her career so far and her ambitions for her vice-presidency and presidency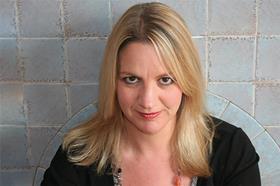 Elected as deputy vice-president of the Law Society of England and Wales in 2020, Lubna Shuja took over as vice-president this year and, in 2022, will become the first president of Asian heritage and only the seventh female president since the Law Society's inaugural year of 1825.
Presidential aims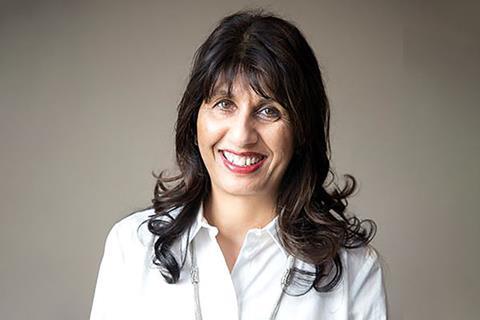 Principal solicitor at Legal Swan Solicitors in Birmingham, Shuja sees increasing diversity and ensuring more women, particularly from Asian, black and other minority ethnic backgrounds, are reaching senior leadership positions within the legal sector, as a key priority for her – as is supporting Law Society members as they emerge from the pandemic, so they can meet the many varied challenges that lie ahead.
"Social mobility is another area which has been impacted by the pandemic. I will continue to work to try and reduce the inequalities which have been exacerbated as a result. This will include highlighting issues faced by solicitors with disabilities, junior lawyers, solicitors with caring responsibilities and minority ethnic solicitors," she says.
Good mental health and wellbeing are pressing matters, she continues, as are access to justice and the rule of law; continuing to promote the value and reputation of solicitors to members of the public, businesses and relevant stakeholders, both in England and Wales and internationally, is also key. She adds: "I also want to make sure that solicitors receive all the guidance and support they need to comply with the ever-changing and ever-increasing regulatory obligations imposed on them."
Working life
Formerly a partner and a team manager at a high street firm in Yorkshire, the time seemed right when she moved to Birmingham 15 years ago, to strike out on her own as a sole practitioner, with much of her work now being a mix of civil / family mediation and professional regulation.
One of the key benefits of her chosen professional path, Shuja says, is flexibility in terms of when and where she wishes to work, as well as having complete control over choosing the work (and clients) that she wants to take on. "The ability to make decisions quickly and autonomously is useful, but it also means that if things don't go according to plan, you can only blame yourself!"
The drawback of the sole practitioner route, she says, is that she is literally responsible for everything – compliance, accounts, IT, insurance, cybersecurity – which is quite a huge burden, as well as very time-consuming.
"Working alone can have its drawbacks. If something needs to be done, I will prioritise it over everything else, whether that means working late into the night or over the weekend – or even while on holiday – because there is nobody to delegate it to. I have sole practitioner colleagues who have told me they haven't had a holiday in years but, thank goodness, I have managed to take regular breaks. It is important to take care of ourselves and recharge our own batteries so that we are able to manage the stresses of running a business."
As far as unique selling points for her business is concerned, she simply offers herself. "What is unique about my offering is me! As a sole practitioner, I am selling myself all the time, so I have to think hard about what the client wants and needs. Getting to know the client and being able to deliver a client-focused service, so that they feel like they are your only client, is key. Building trust and confidence with them will mean that they will not only come back to you, but also refer others to you, thereby doing your marketing for you."
Background
Shuja's current path is a far cry from her first foray into the world of work. While she was still at school, she took a Saturday job working on a clothes stall in an indoor market in West Yorkshire. "It was actually an excellent first job, as it taught me all about stock-taking, cashflow and how to run a small retail outlet. It was my first introduction to a small business and, even at that age, I knew I had the confidence and knowledge to be able to run a business. It also taught me that working on your feet all day is really hard work."
Coronavirus (COVID-19) and the future
Her sole practitioner status meant that few changes were necessary in her office environment when the pandemic hit. "All face-to-face contact with clients and third parties stopped completely and all interactions went online – hearings, meetings, mediations. The other big change has been that my office environment moved to Microsoft Teams and Zoom, and is now almost completely online. Work has been busier, as it is so much more convenient and time-efficient to deal with matters virtually," she remarks.
She sees hybrid working as the likely model for her post-pandemic, with online meetings interspersing with face-to-face ones. "Work-life balance has become more important and is easier to achieve when working from home. Most people I have spoken to hope to work from a physical office perhaps two days a week and the rest of the time from home. I think it is encouraging that so many firms and businesses have realised the benefits of and welcomed more flexible working."
The pandemic has meant that the legal sector has embraced technology at a rate that was almost unthinkable before, she says, with few believing, for example, that court hearings could be conducted completely remotely.
"The success of remote hearings and much more widespread meetings [conducted virtually] mean that businesses are now far more open to change. The traditional office model will be less prevalent in a world where firms and in-house lawyers realise that a permanent static office is not necessary. Clients and employees will seek out those who are able to function and provide services remotely. Increased flexibility and the need for agility, together with the ability to meet client demands, mean that firms and in-house departments are willing to explore different ways of working," she asserts.
Research suggests that newly qualified lawyers also have very different attitudes and approaches to work, she says, which will spur further change in working models. "Partnership is not always their main aspiration and they are likely to be more interested in opportunities that allow them to prioritise their wellbeing and achieve a work-life balance."
Trends
Regulation is a constantly evolving area of law in all aspects, she says, and this is a something that lawyers need to keep abreast of and respond to. "The press has been full of cases concerning Solicitors Regulations Authority (SRA) proceedings against solicitors for sexual or inappropriate conduct, and for inappropriate use of social media. Solicitors often do not appreciate that they must be alert to how they behave in their personal life, otherwise there can be very serious consequences for their professional life."
Another trend to keep an eye on is around online reviews, Shuja suggests, particularly given that the SRA is developing a pilot exploring opportunities for firms to seek online feedback from their clients.
"It is seeking to improve information available to consumers when choosing a legal services provider. This includes by using comparison websites and online review platforms. It wants to increase the number of firms which engage with comparison websites and encourage more consumers to shop around before instructing a solicitor, as well as leave a review after having done so. The pilots are currently focusing on conveyancing and employment law services but, if successful, it will only be a matter of time before it is likely to expand to other areas."
Anti-money laundering (AML) compliance is another area for practitioners to be alert to, as the SRA will start to visit firms again to assess their AML compliance once the pandemic ends and some sort of 'normal' office life resumes, she adds.
Career highs and lows
Shuja cites her election as deputy vice-president of the Law Society as one of her career highlights, but there have been low points too.
"When I was an articled clerk, I arrived at the office in a light-blue summer dress, expecting to be working on paperwork all day. But someone had called in sick and so I was despatched by my principal to the local county court to deal with a repossession matter. In the courtroom, as I stood up to address the judge, he shouted at me, telling me I was not appropriately dressed and that he would not hear from me. The court was packed. I was absolutely mortified and felt quite humiliated."
Realising her discomfort, the judge offered to put the case back and directed her to instruct a solicitor agent who was a regular in the court to deal with the matter. "After a phone call to the office, the agent dealt with the hearing on my behalf. It taught me a very good lesson to always be prepared (and dressed) for the unexpected, and also that showing a little kindness and empathy can go a very long way. You never know what situation another person might have found themselves in."
Good advice
Good advice which has stuck with Shuja is to always try to deal with the job you are dreading the most, first. "Get it out of the way. Also, have a clear desk policy. A clear desk is a clear mind and helps to focus on what you are actually working on at any one time."
It is important, she says, for anyone starting out in law that they should not let their fears hold them back. "Challenge yourself and keep an open mind about your career path, as you may find success in unexpected places."
Current work
Shuja is currently reading case papers and preparing for a fitness to practise hearing next week. "My role involves me analysing evidence to reach reasoned decisions which must then be set out in a coherent and comprehensive judgment, which will be read by members of the public, other professionals and various stakeholders. Spending time getting fully familiar with all the papers ensures that the committee is well prepared and can focus on the key issues with the appropriate degree of scrutiny."
Legal role model
After qualifying as a solicitor, Shuja says she had a wonderful boss who was very approachable and gave her great support, excellent advice and guidance in the very early days of her career. "He was patient, kind and genuinely keen to share his own experience and skills. It provided me with a very solid and sound foundation to my career and taught me the value of not only appreciating good colleagues, but also trying to be one."
And finally…
Asked to tell us an interesting fact about herself, she responds: "Many years ago, I was the lead role in a theatre production about deaths in police custody. We toured across Yorkshire over two months and finished with a week on the main stage at the West Yorkshire Playhouse in Leeds."