Date: Tuesday 8 October
Venue: The Law Society, 113 Chancery Lane, London
SRA competency: A2
Overview
Join us on Tuesday 8 October at the Law Society for a review of recent competition litigation damages cases with a specific focus on Britned and on Merricks/Mastercard.
Many end-user victims in the chains of these transactions will unknowingly already be represented by our speakers.
This seminar will review:
latest objectives in class actions including Merricks/Mastercard
types of damage that are actionable including Britned
calculation of over-charge
evidence (factual and expert)
By attending this seminar, our audience will gain a stronger understanding of:
the most recent competition litigation cases – especially follow-on claims
the types of damages that are actionable
calculation of damages
use of evidence – factual or expert
SRA codes
A2
Speakers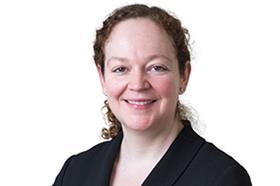 Sarah Ford QC, barrister at Brick Court Chambers
Sarah Ford QC was called to the Bar in 2002 and took silk in 2017. She is an able and versatile silk with significant experience in EU and competition, public law and commercial litigation.
She has exceptional trial advocacy experience, having appeared most recently in Unwired Planet v Huawei, an eight-week trial leading to a landmark judgment on the obligation of standard essential patent holders to licence on fair, reasonable and non-discriminatory terms; the 'pay-for-delay' paroxetine appeals heard for five weeks before the Competition Appeal Tribunal; the appeal against Ofcom's imposition of a dark fibre access remedy heard for six weeks before the Competition Appeal Tribunal; Signia Wealth Limited v Vector Trustees Limited, a four-week trial of a commercial dispute in the wealth management industry; and Britned v ABB, a five-week trial of a follow-on damages claim arising from a cartel in high voltage cables.
Sarah is recommended as a leading practitioner in the Chambers & Partners, Legal 500 and Who's Who Legal directories, where she is described as "a deep thinker who can react to quickly moving developments and is really able to adapt to what is happening", "superb and …very practical and businesslike" and "Always very responsive, bright and commercial". (Chambers & Partners 2018).
Sarah was awarded 'Competition/EU Junior of the Year' at the Chambers Bar Awards 2014.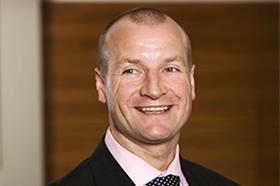 Paul Harris QC, barrister at Monckton Chambers
Paul is a well-known leader in the field of commercial competition litigation, currently instructed in many of the highest value and profile proceedings in the country.
For present purposes, the most germane are:
Merricks v Mastercard – collective action, interchange fees
Trucks Cartel – collective action, truck prices
Gutmann v LSER – collective action, train ticket sales