Upcoming and recent seminars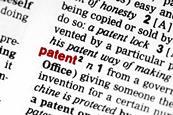 Join us on 14 April for insights on recent EU and UK cases on reverse patent settlements.
Past seminar presentations
If you've missed one of our seminars, you can access podcasts of the events here.

This seminar was recorded on the 3 December 2019.

Join us on 8 October at the Law Society for a seminar reviewing the recent key competition litigation damages.

On the 10 September we hosted a practical seminar facilitated by Irish law firm Mason Hayes & Curran focusing on the essential CPD requirements for Irish practising certificate holders, with a focus on the regulatory element of Irish professional development.

Professor Richard Whish asks whether we need to refocus competition law from price obsession to consumer wealth.