Overview
This podcast with slides reviewed recent EU and UK cases on reverse patent settlements focusing in particular on the Court of Justice's judgment on the reference from the CAT in the GSK paroxetine case (30 January 2020).
This content was originally planned as a seminar and has been converted to a podcast due to the coronavirus (COVID-19) pandemic.
What you'll learn
The essential elements of the Court of Justice's landmark ruling in this area
How to identify the common pitfalls and restrictions in settlement agreements which risk falling foul of the competition rules
The potential compliance implications of the ruling on market definition, for the pharma sector and beyond
Speaker
Brian Sher, partner and co-head of competition, CMS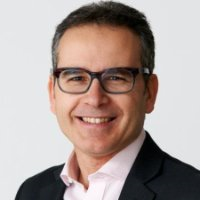 Brian is a partner and co-leads the competition team. He's practised exclusively in the field of EU and UK competition law and merger control for 25 years.
Brian has substantial UK and EU merger control experience, having obtained clearances for clients in Phase 1 and Phase 2 proceedings, both unconditionally and with remedies across a number of industry sectors.
He advises several leading international corporates on competition issues in their distribution, pricing, technology licensing and competitor collaboration arrangements, in their investigations and inquiries and in competition litigation and appeals. He advises in related areas including state aid, consumer protection law and utility regulation.
His experience spans a wide range of industry sectors including life sciences and healthcare, technology and media, energy, manufacturing, consumer, retail and financial services. He acts for GlaxoSmithKline in the on-going paroxetine reverse settlement case and has acted for pharmaceutical companies in a number of investigations and litigation actions in the UK and across Europe.
He's co-chair of the Joint Working Party of Bars and Law Societies of the UK on Competition Law and a visiting lecturer on the Kings College, LLM (in abuse of dominance and rebates). He's spoken widely on life sciences and competition law matters in London, Brussels and North America. Brian is ranked as a leading individual for competition law in Chambers and Partners.
Listen to the podcast:
Listen to "Reverse patent settlements and the GSK case" on Spreaker.