Who gets to decide where and how products are sold? Will Brexit change the approach to assessment?
Distribution sales channel agreements continue to become more and more complex with the rise of the internet and evolving technology making it even more important to be aware of market changes.
What will be covered
This Chatham House seminar will cover recent cases and explore and debate future developments, to help you best guide your internal and external clients. It will consider issues such as the recent Coty Judgment of the European Court of Justice (6 Dec 2017) and the European Commission's final report on its e-commerce sector inquiry, and its impact for brands and private practice practitioners. Re Chatham House - sides will be available on the Competition Section website after this event but no audio recording.
Learning Outcomes:
Delegates will obtain an understanding of issues in Selective Distribution from the perspective of a brand owner, economist and private practice
Delegates will understand the practical implications of recent case judgments and receive practical guidance on how to advise and support their internal and external clients on future trends in distribution agreements.
SRA Continuing competency codes
Speakers:
Elaine Hutton, EU general counsel, Shiseido Group, UK and Ireland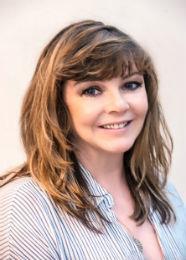 Elaine is European General Counsel for Shiseido Group, UK & Ireland where she supports a portfolio of fragrance & cosmetics bands including Dolce & Gabbana, NARS, Laura Mercier, bareMinerals & Shiseido. Prior to joining Shiseido Elaine was SVP of International Legal for Paramount Pictures and Head of Legal for Apple's Retail business where she focused on Apple's European expansion & launch of the iPhone and iPad. Elaine has also worked for Channel 4, where she specialised in Corporate & Regulatory work, and the world's largest TV production company, FremantleMedia as VP of Legal & Business Affairs of worldwide licensing. Elaine has a postgraduate degree in EU Competition law and is fluent in German, French & Italian.
On a personal note, Elaine is passionate about women in the Law & also acts as a mentor, working with the College of Law, Sutton Trust & Social Mobility Foundation which aim to encourage students from non traditional backgrounds to enter the Law & is a Governor of Chelsea & Westminster NHS Hospital Trust.
Stephen Kinsella OBE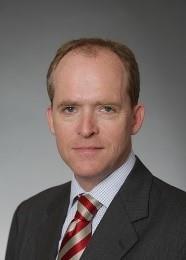 Stephen Kinsella OBE, Solicitor-Advocate (Higher Courts), is partner and head of the European Antitrust/Competition group at Sidley, based in the Brussels office. Admitted in England and Wales and Ireland,he has over 30 years' experience of advising clients on all aspects of EU competition law with particular focus on cases in the media, technology and pharma sectors.
Stephen has been involved in some of the highest profile EU competition cases of the past decades.
He is past chair of the competition and trade law committee of the International Bar Association and past co-chair of the international committee of the American Bar Association section of antitrust law.
In 2002, Stephen was awarded an OBE by Her Majesty the Queen for services to British commercial interests in Belgium and in particular for his contributions as president of the British Chamber of Commerce in Belgium and president of the Brussels Shakespeare Society.
Stephen has been named a "Thought Leader" in Who's Who Legal: Thought Leaders 2017 and one of the "Most Highly Regarded Individuals" on the Competition 2016 list of Who's Who Legal. He was described to researchers of the publication as "one of the best in Brussels – indeed, one of the best in the world."
Stephen received his M.A. (Hons) from Trinity Hall, Cambridge University.
Dr Adrian Majumdar, partner at RBB Economics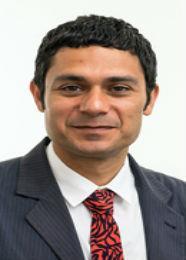 Dr Adrian Majumdar is a Partner at RBB Economics. Prior to taking his post at RBB in April 2004, Adrian was the Deputy Director of Economics at the UK competition authority, the Office of Fair Trading (OFT), now part of the CMA. Adrian is referenced in Who's Who as "an undisputable leader in the field" and "one of the absolute best" when it comes to complex investigations work. Adrian has published widely on nearly all aspects of competition economics and is a co-author of the textbook, UK Merger Control, 2016. Adrian is on the Advisory Board of the British Institute of International and Comparative Law (BIICL) Competition Law Forum. Adrian has advised on some of the leading competition law cases in Europe, including Intel (for AMD) and Post Danmark II.
Working on competition matters since 1995, Adrian has a wealth of experience covering horizontal and vertical mergers, abuse investigations, cartels, vertical agreements, market inquiries and investigations, regulation, litigation matters and compliance advice. He has advised numerous companies before the European Commission and national competition authorities around the world, covering a wide range of industries. Adrian has also provided expert testimony for the UK Ministry of Justice and the Law Society of England and Wales, and has experience of being cross examined and hot tubbing before the UK Competition Appeal Tribunal.