Adeola Adesola discusses what law firm leaders can do to ensure trainees and junior lawyers are fully supported, and properly supervised, whilst working remotely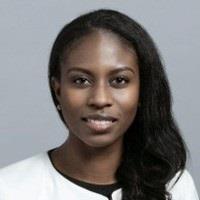 It has been almost a year and a half since the start of the global coronavirus (COVID-19) pandemic. During this time, we have had the rare opportunity to redefine what work should look like; We have reflected on modern corporate culture, the role and future of the office, boundaries (or the lack thereof) between home and work and the devastating effects of 'always on' culture. As a 'hybrid' return to the office is set to become the 'new normal', at least for the time being, we are forced to seek ways to make working from home more sustainable and enjoyable.
For junior lawyers, working from home has given them a sense of independence and freedom to manage their own time and take on different responsibilities. However, it has also been a time of great distress and uncertainty. Whilst we have seemingly mastered the zoom call and makeshift home offices, adequate support and development is not always a given – many trainees and junior lawyers joined firms and legal departments virtually and have undoubtably missed out on the opportunity to build strong support systems in their workplaces. They have also missed out on the 'learning by osmosis' environment that the office promotes.
According to the Law Society Junior Lawyers Division Resilience and wellbeing survey report 2019, over 90% of junior lawyers reported feeling stressed at work and the report pinpointed high workloads and lack of support as being key causes of stress. The International Bar Association (IBA) also reported that 41% of respondents to their survey felt they could not discuss wellbeing issues with their employer.
Workplaces have responded by signing up to initiatives such as the Mindful Business Charter, and by making mental health and wellbeing apps freely available to employees. However, we, as individuals, also play a significant role in how junior lawyers experience the workplace (whether that be from home or in the office). During the pandemic, a more 'passive' approach to supervision became the norm. The responsibility fell onto junior lawyers to be open and vulnerable enough to raise any issues or concerns. Without being able to see each other face to face and notice those subtle cues that someone might need additional support, it has become harder for junior lawyers to speak up. What we need, going forward, is to move from 'passive' supervision to more 'active' supervision.
There are 4 key areas (the 4 Cs) of active supervision that are vital to improving the wellbeing of junior lawyers when working remotely; We need to improve our communication in order to build a supportive virtual community at work that will in turn create a culture that actively promotes mental wellbeing, learning and development and that will help to build confidence in our junior lawyers.
Communication
In the legal profession, our job titles do not often spell out clearly that we are also supervisors and managers. However, if you are working with anyone who is more junior than you (including if you are newly qualified and working with a trainee or a paralegal), then you are, by default, a supervisor. You become responsible, to some extent, for that person's growth, learning and wellbeing.
An active supervisor needs to have open communication with their team members to gain an understanding of their experience, knowledge and what they are looking to gain in terms of development from working with you. When we cannot see our junior team members in person day to day and perceive their needs, this level of open continuous communication is paramount.
Community
Pre-COVID-19, a quick coffee with your colleagues was an easy way to get to know people and team lunches, and 'away days' built up a sense of community. However, in a remote working environment, lawyers have reported feeling isolated, as if working in a 'vacuum'. Communication is limited to work and tasks that need to be done.
We can re-create a sense of community – to some extent – by having virtual coffees. Get to know more about your junior colleagues and their personal lives. This will also help you know if there are points you need to be aware of that will be impacting work such as a house move or being a carer.
Invite junior lawyers to attend calls and virtual meetings with you where possible so that they truly feel like a member of the team and involved in the work.
Culture
Tackling 'always on' culture is challenging; there is an unspoken expectation to be 'switched on' at all times that junior lawyers feel pressured to conform to. That pressure is worse when more senior lawyers and supervisors do not clearly express their expectations or give realistic and manageable deadlines. As an active supervisor, you have the opportunity to start breaking down these unspoken rules and develop a culture that is mindful of the pressures that junior lawyers face.
Confidence
Working in a virtual environment where feedback can be scarce, and there are few opportunities to ask questions face to face, can lead to a crisis of confidence. We need to ensure that as supervisors, we are giving time relevant feedback, actively encouraging development goals, and making ourselves available and approachable to more junior members of the team.
The role of the active supervisor needs to become a more visible and consistent part of our workplaces. We as individuals have the tools to shape and create the workplaces we desire to work in and to place wellbeing at the heart of what we do.