This webinar gives a practical overview of the EU competition law regime for the e-commerce aspects of vertical agreements, including the European Commission's (EC) Vertical Agreements block exemption and Vertical Restraints guidelines.
It covers the conclusions of the EC's e-commerce sector enquiry, the Coty judgment of the European Court and the Guess decision. It also explains the position under the EU Geo-blocking Regulation in relation to vertical agreements.
This webinar covers:
practical issues with vertical restraints following the EC's E-commerce sector enquiry report
the Verticals block exemption and Vertical Restraints Guidelines: where are we now and where are we heading?
restrictions on AdWords – the Guess decision
marketplace bans – the Coty judgment
CMA enforcement and the significance of the Ping judgment
the interface of competition law enforcement and the Geo-blocking Regulation
implications for supply chain management
By attending this webinar, you will gain:
awareness of the e-commerce dimension of the current EU competition law regime on vertical agreements
understanding of the current competition law issues concerning e-commerce aspects of vertical agreements.
Speaker
Richard Eccles, partner at Bird & Bird LLP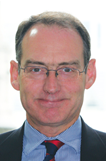 Richard Eccles is a partner in Bird & Bird's Competition & EU Law Group in London. He advises on competition law in relation to a wide range of industries. Richard has 30 years experience of EU and UK competition law, including anti-trust, merger control and the EU State aid rules, and competition regulation and EU law. He has particular experience in the electronic communications, broadcasting, IT, sports, life sciences and postal services sectors.
Richard has conducted cases before the European Commission, the European Court of Justice, and in the UK, the Competition Appeal Tribunal, the Office of Fair Trading, the Competition and Markets Authority and sector regulators including Ofcom. Richard is the current chair of the Law Society's Competition Section.
This webinar is inclusive to Competition Section members
SRA Continuing competency codes: A2 and A4