This webinar will discuss how merger control in the EU might differ after Brexit. 
This webinar will discuss merger control in the EU now and what it might look like after Brexit. The event is free for members of the Competition section and will cost £45 (plus VAT) for non-members. The event will run on 14 July from 12pm to 1pm, and bookings will close 48 hours before the start date.
This webinar covers:
a review of recent cases and developments in EU merger control
the fall-out from the Siemens/Alstom case
the approach to market definition
the approach to innovation and early stage pipelines in pharma deals
digital platform mergers
the prospect of dual EC and CMA notifcations in 2021
By attending this webinar, you will gain:
an understanding into the current thinking of emerging EU Commission policies
an idea of how to guide your clients considering mergers
a plan for how to prepare your clients for mergers after Brexit
SRA Competence
A2
Speakers
Balazs Horvath – Case officer, DG Competition, European Commission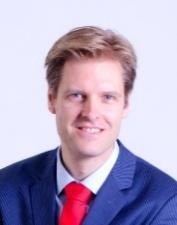 Balazs is a senior case officer at DG Competition of the European Commission, working currently in the unit responsible for mergers in the telecom, IT and Media sectors. He had a key role in several high profile mergers both within and outside these sectors, including Siemens/Alstom, Deutsche Boerse / London Stock Exchange, Hutchison/Telefonica (Three/O2), Novelis/Aleris and Celanese/Blackstone.
Prior to working in mergers, he worked on antitrust cases in the financial sector where he played an important part in the Commission's investigation into the credit default swaps (CDS) market. Balazs also dealt with State aid for several years. Altogether he has more than 14 years of experience in EU competition law enforcement.
Hungarian by origin, Balazs is both a lawyer and an economist and holds an LLM from Université Paris 2 Panthéon-Assas.
Davina Garrod – Head of EU/UK Compeitionm Akin Gump Strauss Hauer and Feld LLP

Davina advises multinationals, corporates and financial institutions on mergers, acquisitions, joint ventures, strategic alliances and restructurings, as well as representing clients in behavioural/cartel investigations and in follow-on and standalone competition damages claims.
Recognised for her 'encyclopedic understanding of competition and merger control laws' (Legal 500 ), she has 20 years' experience in conducting multijurisdictional merger control analyses, obtaining antitrust and regulatory approvals in complex transactions within and outside of the EU, and negotiating remedies packages with multiple authorities.
Davina has previously been the Law Society Council member for EU Matters and chair of the Competition Section. She holds a BA/MA (Hons) in Law from Trinity Hall, Cambridge University. Davina has worked in Washington DC, Brussels, Germany and the UK.