Our evening seminars are free to attend for Section members, and available after the event as recorded podcasts (subject to Chatham house rules)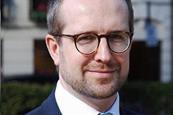 This seminar, recorded 10 March 2020, provided an overview of substantive and procedural developments in UK merger control in 2019 to 2020.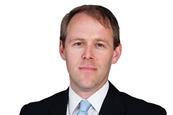 This seminar was recorded on the 3 December 2019.
As a Section member, you're entitled to four webinars as part of your membership, available live and on-demand

This webinar explained how the CMA's data and analytics team is revolutionising its investigations.

In this webinar, Balazs Horvath, European Commission and Davina Garrod, Akin Gump Strauss Hauer and Feld LLP, discussed how merger control in the EU might differ after Brexit. This webinar was recorded on 14 July 2020 and is inclusive and exclusive OnDemand for members of the Competition Section.

This webinar, recorded 17 June 2020, gives an overview of CMA interventionism, in collaboration with the American Bar Association (ABA).

This webinar will give an overview of the developments in UK merger control in 2019 and a look at any challenges in 2020.

This webinar gives a practical overview of the EU regime for the e-commerce aspects of vertical agreements.

This webinar explores how to prepare for a dawn raid and how to protect your client's interests.