Upcoming and recent seminars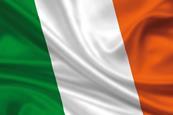 Join us on 10 September for a practical seminar by Irish law firm Mason Hayes & Curran.
Past seminar presentations
If you've missed one of our seminars, you can access podcasts of the events here.

Listen again to this 11 June seminar presentation from the president of the Competition Section Professor Richard Whish where he explores the key trends in competition law between 2018-19 and asks, do we need to refocus competition law from price obsession to consumer wealth?

Listen to Dr Philip Marsden educational and entertaining Competition Section seminar reviewing the findings of the government's Digital Competition Experts Panel.

This seminar will provide an overview of substantive and procedural developments in UK merger control in 2018 and a look ahead to the challenges ahead in 2019.

This seminar will survey EU merger control cases involving data issues.