The recent period has seen an explosion of activity in respect of abuse of dominance.
Major "platform" cases such as Google Shopping, Android, AdSense, Facebook, Apple/Spotify have been in the spotlight in Europe and elsewhere, and raise wider questions about the interaction with regulation.
There has been a surprising resurgence of excessive pricing cases (Aspen, Phenytoin etc), with many more cases still before the CMA.
The CAT has also heard a major recent appeal (Royal Mail), and considered abuse in a fast-track case (Achilles). And the EU Court judgment in Intel on effects continues to bed down into practice.
Why attend
Receive updates on all major recent developments in the area of abuse of dominance under competition law
Develop insights into major recent decisions and judgments and how these can affect your practice and assist with offensive and defensive strategies for clients
Post-event drinks networking reception
After the seminar we invite you to join the speakers and other delegates for our post-event drinks reception. This is a great informal opportunity to mix with colleagues and peers, (from trainees to head of departments) to make new friends and share views.
SRA competencies
A2, B1, B7
Speaker
Robert O'Donoghue QC, Brick Court Chambers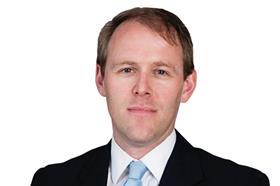 Robert O'Donoghue QC has extensive experience of competition law, EU law, utility regulation, and related aspects of commercial and public law. Clients include British Airways, Google, Glencore, Telefónica, ASDA, Samsung, and Pfizer, as well as competition authorities and sectoral regulators in the UK and elsewhere.
He has appeared in major cases in the High Court, Competition Appeal Tribunal, Court of Appeal, Supreme Court, EU Courts, Irish courts, international arbitral bodies, and in oral hearings before competition authorities and sectoral regulators in these matters. Robert has consistently appeared as a leading barrister in legal directories such as Chambers and Partners, Legal 500 and Who's Who Legal.
He is a recognised expert on abuse of dominance having written a leading book in this area (The Law And Economics Of Article 102 TFEU). He has acted in several leading abuse of dominance cases under EU and UK law and is currently giving expert evidence on abuse of dominance in proceedings in Canada, Israel, and Sweden.